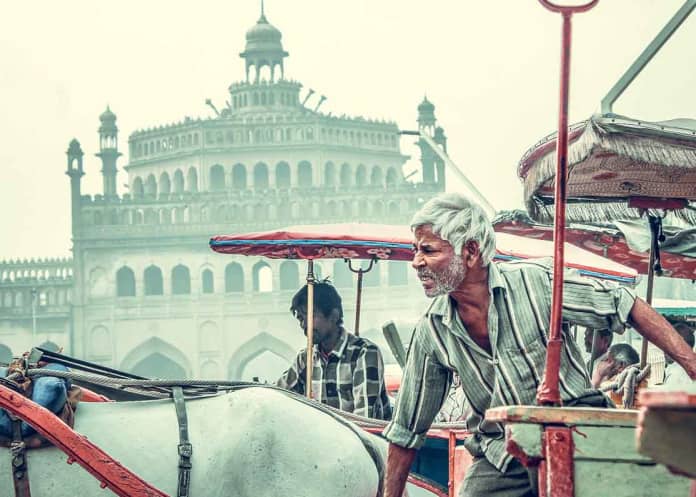 Less Travelled Destinations that you need to explore
We know how the city life can get vexatious at times. You are in a dire need to escape it! When all things give up, traveling is the only tonic you need to unfurl life. This thing called 'routine' can be mean. And then, what takes control of your mind and body is a flux of 'wanderlust'.These few places we plan to share with you are less holidayed for sure and they could make it to your go-to list this year. Well, shut that laptop presentation you have been editing for quite a while now. Make yourself a cup of tea and read on to know more about the 6 less traveled holiday destinations!
Darjeeling's Charm 'Sandakphu'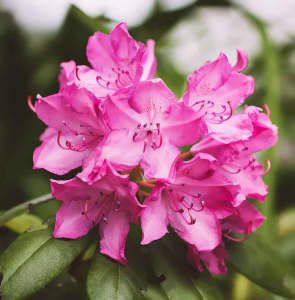 This is a small hill station located in the Darjeeling district on the Nepal – West Bengal border. The beauty lies in much more than just being the highest peak. The extravagant view of the Kanchenjunga range will madden the traveller in you. You can walk numerous trails and explore greener canopies of the Singila National park. If you are an adventure fanatic, then taking up the trek at the Singila ridge will electrify your senses. While you walk the Singila national trails an array of rhododendrons will allure you. The flower of rhododendron is the national flower of Nepal! Yes you can make a jealous Instagram story for your friends back home.
Getting there- You can take a trek from Manebhanjan in the Darjeeling district. This place is about 4 hours by a taxi ride from the nearest Bagdogra airport.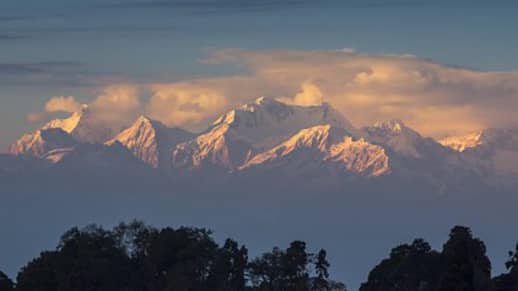 The breath-taking view of the Kanchenjunga range from Sandakphu is a pure nourishment for your retina!
Read Also: 4 Honeymoon destinations on a shoe string budget
Lepakshi in Andhra Pradesh
A drive of about 120 km from Bangalore is this beautifully concealed village of 'Lepakshi' in the Anantapur district of Andhra Pradesh. This is a place with profound archaeological apprehension. The temples of Shiva, Veer Bhadra and Vishnu stand beautifully with dexterous carvings that are from king Vijayanagar's era. There is a tremendous vibe of history that resonates via the exquisite mural paintings and inscriptions in Kannada. The biggest form of 'Nandi' can be well captured in your lens.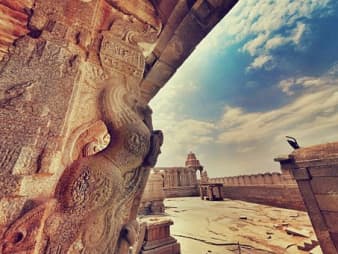 Getting there- The smooth as butter Bangalore highway is a good connection to this place if you plan to drive down. In case you take the train route, Hindpur railway station is the closest.
Away from the city drama, this could be your place of unhampered solace. The kids could get some interesting historic tips from the local guide and the unwinding process for you might be propelled. We love the idea of a day trip from Bangalore!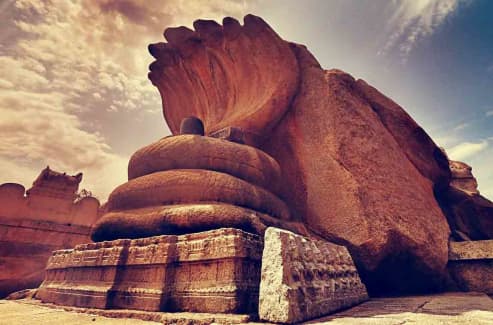 The historical view that steals our breath!
Ponmudi is a quietly nestled hill station away from the Trivandrum city roar. The drive is just about 55 kms and you reach Ponmudi! The roads are misty in the morning and the lush green trees boast a beautiful sight. The chirping birds, the orchids, the exotic butterflies all tickle the wilderness as you go deep in Ponmudi. The locals of Kerala regard this place as their weekend getaway and the beauty of this place undoubtedly is proof.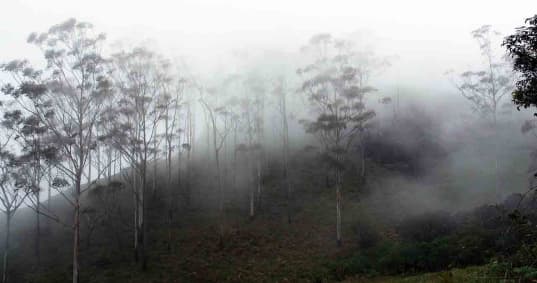 Read Also: A land adorned with beaches
How misty Ponmudi can get! We are fogged by its magnificence.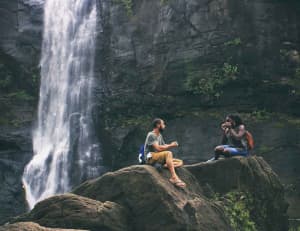 While you drive through this paradise, you can take beautiful pictures of the Kallar river and the famous Meenmutty waterfalls. It is quite easy to spot a few resorts in case you wish to stay for a night.
Getting there is not a hassle at all. The Trivandrum airport is about 67 km away and the Thiruvananthapuram railway station is in a near vicinity of 61 km.
We think 'Ponmudi' is nothing less than a Spa, an earthy one
Read Also: 7 Awesome Places to Take a Brake without Fail
About 78 km from Dehradun is a hidden jewel called 'Kanatal' in Uttarakhand that makes a spotless go-to destination. We love the idea of holidaying in this village, 8500 feet above sea level. If you love snow-capped roads, then Kanatal is your answer. The snow-clad village looks like magic in winters and the scintillating setting of the Garhwali Himalayas punctuate the frame.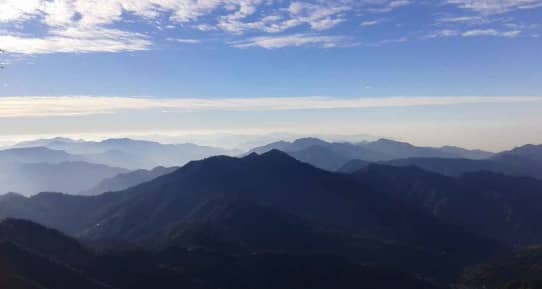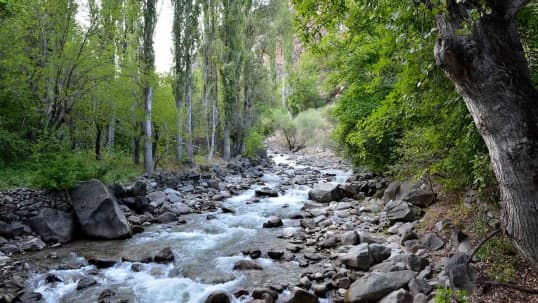 Love smeared views from Kanatal!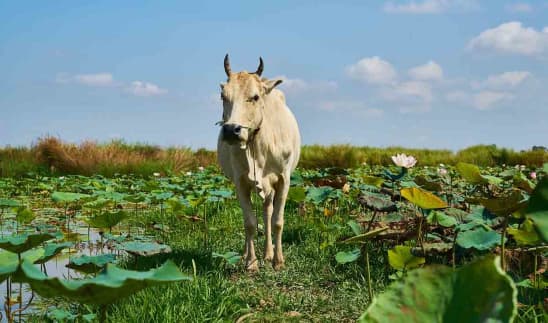 Flora Fauna can be easily marked here in Kanatal!
A temple of Surkanda Devi located 10 kms is a tourist highlight you can also visit. The tranquillity of this town will abolish also the tiredness you tagged along. The scenic roads, the gaping views, the breeze softly kissing the wildflowers and the amateur brooks around will absolutely soothe you. If you wish to visit around, Chamba and Mussorie are good picks. If you are a water baby, then the Tehri dam in the proximity of Kanatal is a good spot to pay heed.
The intimacy with nature can be deepened by a luxurious ayurvedic spa amidst the greens, nature walks or trailblazing and hiking. If you get too much of an adrenaline rush, you know the village has the pulchritude to unwind!
Getting there- A drive from Dehradun or Mussorie is what we would propose!
When you try to fish a beautiful picturesque village in Konkan, Abloli will never come in your radar. The reason is its untapped beauty and unhindered wilderness. The beaches in Abloli, the emerald trees and the red rustic mud of Konkan are to die for!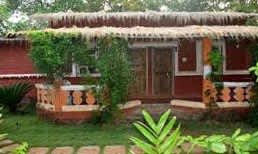 We know getting there by car is simple as the old Bombay goa road unruffles into many tiny villages. One such beautiful place that has all the characteristics of a holiday destination is this one. There are a lot of resorts and homestays around. We found this agro-tourism germ to be biting us! The Gaarva homestay at Abloli enthralled us.
Fishing is a profession here and the adept locals can give you a good boat trip to cover lovely sunsets and wealthy landscapes.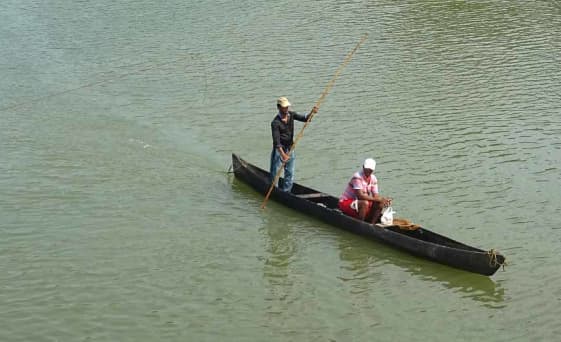 The homestay comprises of simple cottages surrounded by enormous mango and jackfruits trees. The food is home cooked by the family who owns this place. You must try the fresh fish that they dearly serve, the curry and rice which is a staple and of course certain other Maharashtrian- Konkani delicacies like 'ghavane- rice pancakes' and sweet coconut stew.
The food here involves the use of coconut and is sometimes a little difficult to digest. Just make sure you go for walks across the town, and kill the malaise that settles in.
These places are hidden on the maps and you will have to dig deeper to excavate them a bit. We know they have been less traveled and, so they haven't gone through the touristy grind. You can and must eye these destinations as they bring profuse cultures of India together. We Indians often travel abroad and praise the culture and towns at large, but there is a lot back home that goes overlooked!