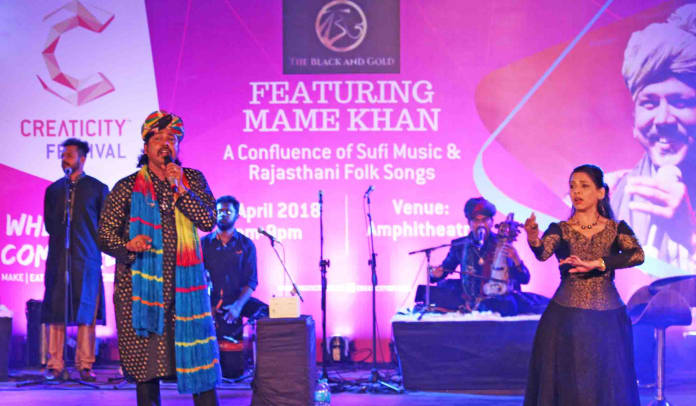 The ongoing Creaticity Festival includes a plethora of concerts, workshops and other activities related to music, dance, fine arts, and more. On April 15, the talented folk and Sufi singer Mame Khan performed at the festival.
In conversation with folk and Sufi musician, Mame Khan
He was still in the background when he started singing Padharo Mhare Des. That further aroused everyone's curiosity to see the man with such a soulful voice. And as he appeared on stage, in a traditional Rajasthani attire with a colorful headgear and dupatta around his neck, the audience went crazy and started cheering aloud. No wonder Mame Khan, folk and Sufi musician from Rajasthan, is one of the most revered musicians in the country.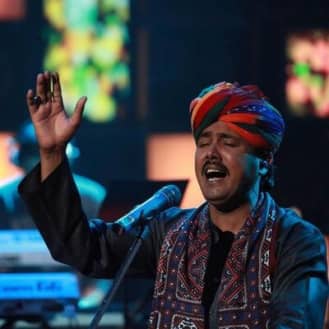 It was a beautiful setting at the open-air amphitheater at Creaticity, formerly known as Ishanya mall. The night became enchanting with the soulful notes wafting through the environment. Mame Khan performed some of his famous tracks such as Chaudhary, composed by Amit Trivedi for MTV Coke Studio, Naina Milayike, Sanu Ek Pal, among others. He also sang Saawan Aayo, in Manganiyar style,  which won the GiMA Best Folk Single in 2016. He kept the audience hooked throughout the performance.  He is a brilliant performer, who captivates the audience's heart and soul. Mame Khan has rightly been carrying forward the rich legacy of folk music from Rajasthan. The other artists who accompanied him included singer Suha Khan, Kathak dancer Rujuta Soman, and the instrumentalists.
A day prior to the concert, i.e. on April 14, over a telephonic interaction, Mame Khan candidly spoke about the essence of folk music and the growing acceptance of folk music among the youth.
Colors of Rajasthan
Rajasthan is known for its folk arts that are found in its music, traditional weaves, artifacts, and more. After almost every 15 km distance you will come across a different traditional art form.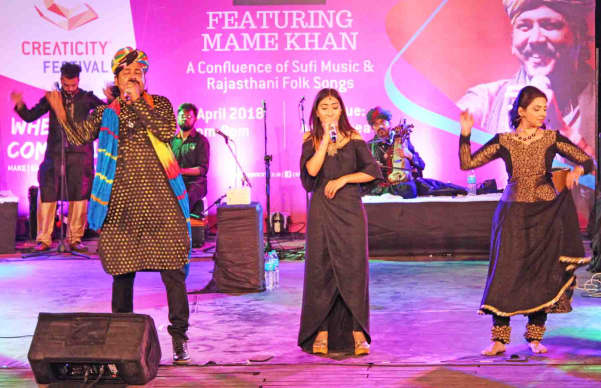 Mame Khan says, "Rajasthan ki meettime sangeet ki khushboo hai (music is an integral part of the land of Rajasthan). Ours is a colorful state. Every district here has a different story, so you find a variety of art forms here. It's believed that since olden times the women in Rajasthan have had to struggle and walk long distances in search of water. This kashish (struggle) is apparent in our music."
Purity of music
Over the years Mame Khan has collaborated with various artists, keeping the tradition of folk music alive. His recent songs such as Rail Gaadi with Salim-Sulaiman, Rab Jogi with Harshdeep Kaur, and Aave Re Hitchki from the film Mirzya, have all been a huge success.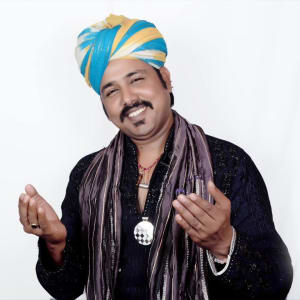 Mame Khan belongs to the Manganiyar clan of musicians, who have a blend of Sufi music and Hindustani Classical Music in the folk style. Khan explains, "Folk music is the mother of all styles of music. Any kind of music is like a service to people."
He believes that in today's fast-paced and commercial world, music has the strength to help you stay connected with your inner self. Khan beams, "You first sing for yourself. Through music, you can reach The Almighty. However, as an artist, we must remember that music is for people's entertainment too. My father always said that music is ruhdari, meaning it originates from one's soul. So be it any kind of music, it should be sung with a pure heart."
Growing popularity of folk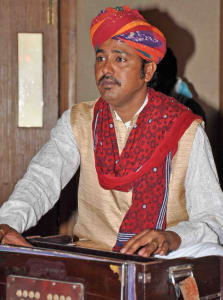 Mame Khan has performed at various prestigious music platforms across the world. He is also a part of the wonderful musical drama, The Manganiyar Seduction by Roysten Abel.
Talking about folk music, he expresses, "Today's youth is willing to listen to folk music. So this is the best time for folk musicians to follow their roots. No one should say that folk music is a dying art. My earnest request to all my fellow folk artists is that they must keep their roots intact. Folk art has so much life in it and it's a pure art form. India has many folk music styles, be it from Gujarat, Punjab, Maharashtra, West Bengal, or Rajasthan. And each form is unique. So, these artists must collaborate and help folk music flourish."