Mythology has always predominated Indian Classical Dance forms. Is that the case still? Other dance forms such as contemporary, folk, western classical forms and more have flourished in the country now. Dance is forming a new expression altogether. It's International Dance Day on April 29. So, we grab this opportunity to talk to a few well-known dancers from the city to know about the broadening scope of this performing art form.
A look at the ever-expanding scope of dance ahead of International Dance Day on April 29
New and exciting things are happening in the dance realm. Like at the Black and Gold concert with Mame Khan, at the recently concluded Creaticity Festival. Kathak danseuse Rujuta Soman complemented Mame Khan's rustic and soulful voice. It was an impromptu marriage of Indian Classical Dance and Rajasthani Folk Music. Does that hint that classical dancers are looking for new ways to expand the framework of classical? If yes, then in the coming years, India will see its renaissance. The dancers have been hopeful about it. Since it is International Dance Day tomorrow, we take a peek into the dreams, hopes, and efforts of dancers to help their beloved art form evolve with time.
Rooted yet aesthetically driven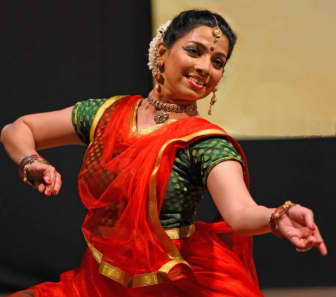 With the intention to make Kathak globally known Rujuta Soman has always collaborated with different artists from a variety of genres. And for the same reason she collaborated with Mame Khan, where she performed spontaneously to folk music.
Soman, director of Rujuta Soman Cultural Academy, talking about her recent performance says, "Kathak is expansive and blends with any kind of genre. At Mame Khan's concert, I connected with the music, rhythm, the content, emotions, and the expression. Hence, the movements came naturally and I could connect with his energy."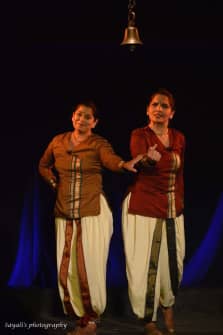 Dance has become more liberal over the years, believes Arundhati Patwardhan, director of Kalavardhini Nrityashala. Until its Independence India had only two dance forms, folk and classical. Soon after, contemporary dance form and other styles germinated. Patwardhan says, "A legendary dancer like Uday Shankar, in 1920, did Man and Machine, which was an experimental production. That proved that dancers could go beyond the vocabulary of hand gestures and body movements to take up different themes and find new approaches. And now, we are open to accepting different themes and visuals; also, body language and gestures are used in different contexts. Until a few years back, Indian classical dance was stuck to its own realm and was away from the society."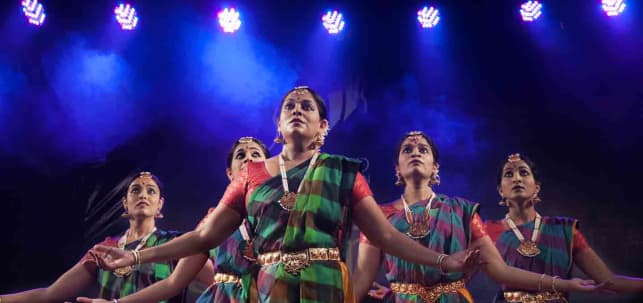 Aesthetics teaches an artist a plethora of nuances at different levels. And in today's world where an activity can be picked up and dropped in an instance, it becomes important to understand aesthetics on a serious note, upholds Hrishikesh Pawar. He is a Kathak and contemporary dancer and director of Hrishikesh's Centre of Contemporary Dance. Pawar points out, "Dance is losing its charm of aesthetics in terms of design. Most don't have any values in their practice of dance form anymore."
One with the society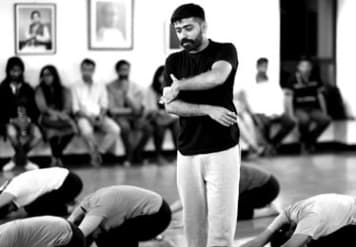 Hrishikesh Pawar's dance school has been involved with several community outreach projects. So right from working with the children in slums, inmates of Yerawada jail, to patients suffering from Parkinson's disease- Pawar has taken contemporary dance to them all. His primary intention, however, was to inspire his own students. At the ongoing Prayatna Film & Dance Festival, all the participants, in the age group of 12 to 86, from these community projects and the institute students will perform together.
Pawar expresses, "I wanted to show how the cycle of dance works and what effect it has on the human body. When a 20-year-old sees a Parkinson's patient make an effort to dance, they are reminded that they have everything and that their bodies are in full control of what it wants to do. So that inspires them to not give any excuses when it comes to dedication for dance. When these patients dance with young people, there is a great sense of energy that happens together. In our daily lives, we are dead to our surroundings. For an artist that cannot be an option because that's where you draw your inspiration from."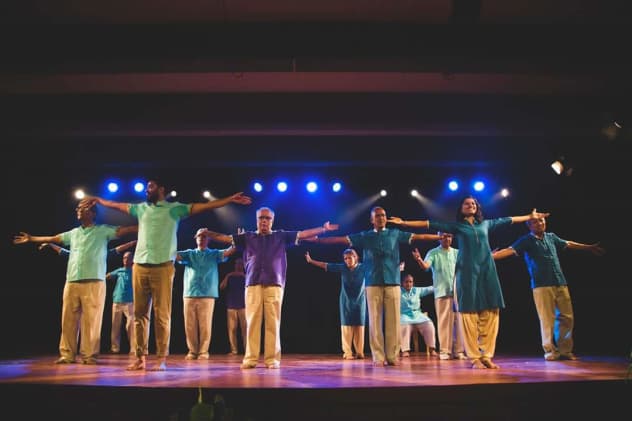 Dance is becoming more society-oriented, states Patwardhan. Today we have dance therapy, movement theater, and other dance-related activities. "Now, dance is looked at as a medium of expression primarily. We took a long time to accept that dance is a physical activity first, which the West had accepted way back. Society has accepted that dance can help you in diverse ways, at a psychological level and in a cathartic way for example," elaborates Patwardhan.
Rujuta Soman also has to her credit dance productions like Chaitanya and Unyayan, which revolved around Schizophrenia and HIV/ Aids patients, respectively.
Ever-growing art form
In Rujuta Soman's production, Rajhans (Black Swan) you can see the use of modern techniques like graphics, LED screening, and more. Soman explains, "Our body language and expression is our medium. Any art form is connected to the outer world and your inner world. It's necessary to deliver work that helps connect with the younger generation. Hence, you cannot always stick to traditional framework when it comes to costume, body language, and content."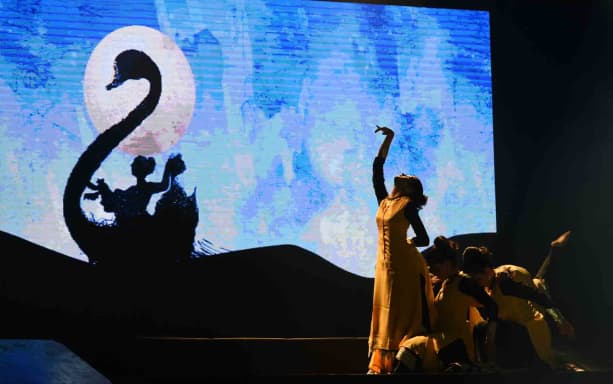 Renowned classical dancer Anita Ratnam has her own style of Bharatnatyam called neo-Bharatnatyam. Her style of dance is based on the classical form, but not stuck to its norms. She uses a theatrical presentation with a contemporary appeal. Patwardhan cites her example thus anticipating that a day might come when every classical dance form has found its modern version. Patwardhan, stating another example, says, "TEDx talk by classical dancers Nirupama and Rajendra titled 'aha of dance' shows how one can enjoy dance and take it to the common man. Looking at such work you can say that dance is becoming more amicable. We are on the right track, where dance is finding its own home in today's world."
In this process to make dance all-inclusive and more connectable with the present scenario, these artists believe that it becomes vital to do more of collaborative work. Pawar beams, "It's so important to enrich yourself through exposure to different mediums. This allows the artists to start a dialogue. When you work with different artists and in non-proscenium spaces, you start understanding the influence your surroundings has on you, the aesthetics, the design, and most importantly how your body reacts to it all. All this nourishes your art form."
The grace and beauty of dance is creating its own language that's very much connected with the today's world. These artists have all been striving to present to the world the true essence of their passion for dance.
Events in the city
Prayatna Film & Dance Festival, organized by Hrishikesh's Centre of Contemporary Dance is on till April 29.
Maha Kathak Utsav is on till April 29, at Creaticity, opposite Golf Course, Yerawada.