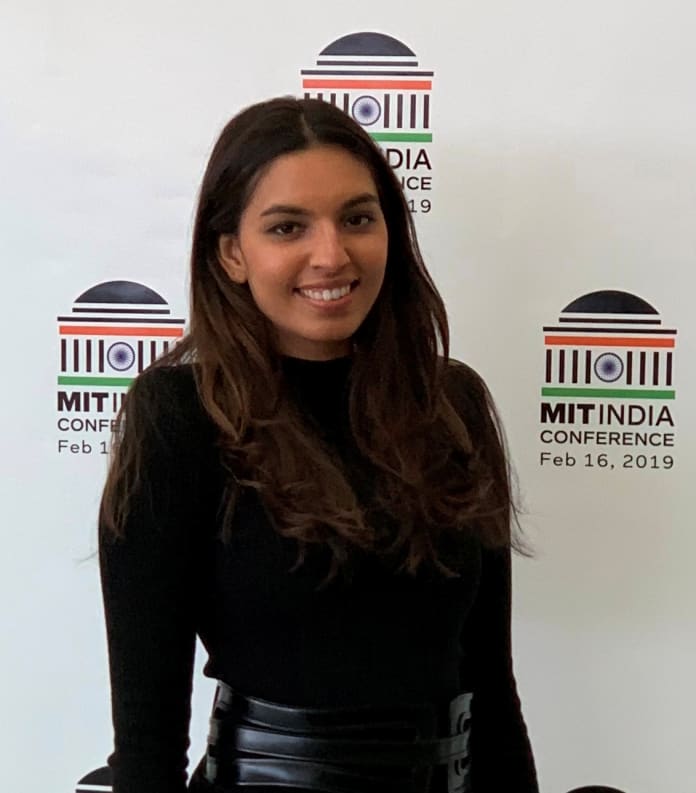 Manasi Kirloskar, Executive Director, Kirloskar Systems Ltd. was invited to give a Special Address, at the MIT India Conference 2019, held in Cambridge, Massachusetts on 16th February 2019. The conference theme,  'India's Competitive Edge', attended by speakers and visionaries from various sectors, including government, science, technology, energy, finance, social impact, and the film industry, highlighting inspirational stories and India's successes.
  Manasi Kirloskar impressed the dignitaries with her powerful speech on 'Education to Free India'. "Integrating all disciplines into a classroom together in a way that drives learning through student inquiry, dialogue and critical thinking will not only best nurture a deeper understanding of abstracted and factual concepts but it will also instill strong human values of team work and mutual respect. Values that are critical for the moral advancement of the world's largest youth population".
She concluded her speech impactfully, saying, "India is a great nation. Its magnificence lies in the accumulation of culture carefully protected over time. The peaceful togetherness of people who practice many different faiths, eat different kinds of food, dress in varied styles of clothing and speak a wondrous number of languages. Our strength lies in our diversity. Innovation will be a result of this diversity. Let us free ourselves from the practice of intolerance and create systems of education that will bring us all together".
Manasi Kirloskar has been recently appointed as the first United Nations in India Young Business Champion for the SDGs (Sustainable Development Goals).
Manasi has a social non profit start up called Caring With Colour. It aims at changing the education paradigm at schools for the lesser privileged.