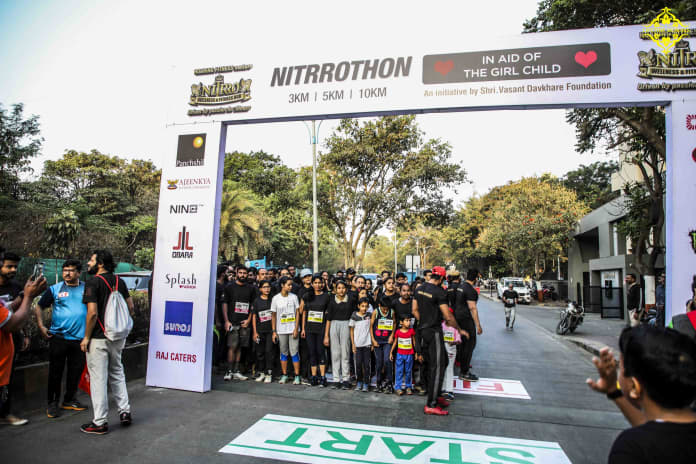 On the 8th of March 2019 Pune witnessed NITRROTHON a run organized by NITRRO, a run for a cause. The cause was the GIRL CHILD. Their slogan for the day was BETI BACHAO BETI PADAO.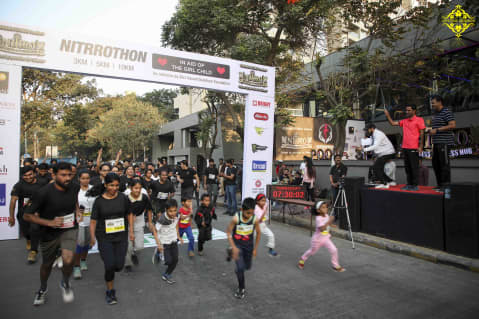 A strong belief system that the son is more important than the girl child is predominant in India in varying strata of society. The dowry system has made the girl child a liability in the minds of the people of India. It is one of the main causes of male child preference. The belief that the male child is the one who will look after the elders and is responsible for the family lineage is also extremely strong in India. These belief system has actually led to selective abortion of female fetuses.
This definitely has affected the human ratio.
Our Prime Minister Modi announced the eradication of female foeticide on International Girl day in 2014.
However, the belief system can only change when we change our thought process. We have to believe that the girl child is as important as a male child. If the male child is responsible for carrying on the lineage of the family he needs a woman to help him continue the progeny.
Society in India has to wake up…both men and women are responsible for the humiliating and depressing situation the girl child has to endure. She is restricted from even educating herself; a very simple human right!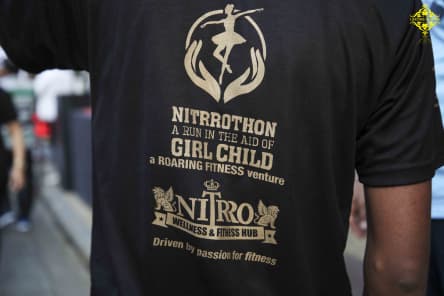 Prabodh Dhavkharey and his wife have been staunch supporters of the Girl Child. NITRROTHON was held in honour of the girl child. This initative was taken by the Sri Vasant Davkhare Foundation and Nitrro Wellness  & Fitness Hub, Pune.  Prabodh along with his wife donated computers to the NGO Hope for the Girl Child foundation.
A few hundred people, members and people who believe in the cause ran. The start line was at the gym itself in Kalyani Nagar. The route for the 10 kms, 5 kms, and 3 kms was drawn out on the map for the runners to follow. There were check points placed every where. The run was well organized by the entire team at NITRRO.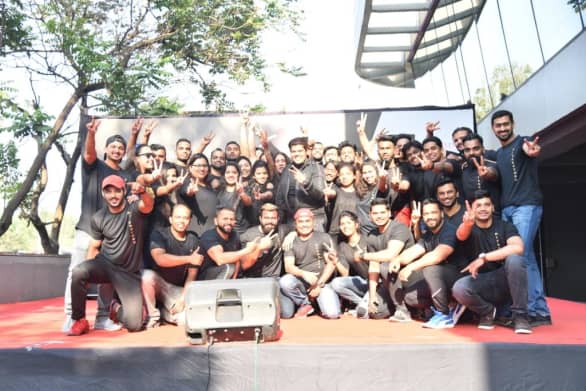 Jagddish Mullick, ACP  traffic Prabhakar Dhamale, Abhishek Kulkarni, Bollywood actor Azar Khan, and Col Kulwant Singh Kuhad, VSM graced the occasion and felicitated the runners.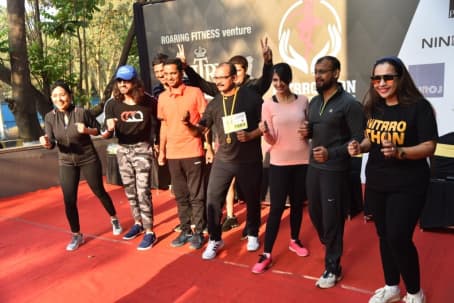 The Traffic Police also ran for the cause.
PANCHSHIL and Ajeenkya DY Patil were the sponsorors.
Harron (1st), Ishak(2nd), and Agnij(3rd) were the winners of the 10 kms male.
Nayan(1st), Sheetal(2nd), and Cecile(3rd) were the winners of the10 kms female.
Yogender Singh(1st), L.A. Satyam(2nd), and M A Rahimam(3rd) were the winners of the 5 kms male.
Akansha Gaikwas(1st), Pratima Chuhan(2nd), and Nidhi(3rd) were the winners of the 5 kms female.
Our perception towards the girl child needs to change now. Let us respect her, love her. The most powerful shaktri in us is the Nari Shalti.