Pune's esteemed beauty pageant by 98.3 Radio Mirchi is back in town. Today, on April 2, the top 16 finalists for Mirchi Queen Bee 2018 were selected.
Mirchi Queen Bee 2018 kick-starts in excitement
In the morning, at Radio Mirchi office, the lovely contestants, some dressed in gowns, some in short dresses, some in a pair of trousers and top, walked in. The girls looked pretty and confident, though a tinge of nervousness was apparent on their faces. 98.3 Radio Mirchi's 'Mirchi Queen Bee' is reputed for choosing the best of the girls. Today, many of the contestants from the previous editions have made their mark in the fashion industry. The beautiful young women this year look equally promising. The pageant will be held on April 8 at The Pavillion Mall, Senapati Bapat road.
Ice Breaker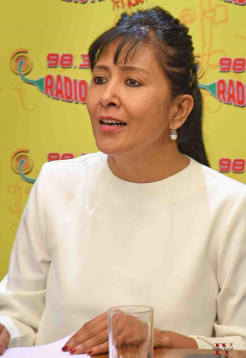 The day started with an interactive session with Prajakta Albuquerque, managing director of India Vocal and personality development trainer for the pageant. Albuquerque was seen chatting up the girls, 21 in total, to check their conversation skills. She posed them questions to help them open up and be comfortable with the rest.
Initially the young participants kept mum. But, soon Albuquerque made each of them speak. To know the girls better, she asked them about aspects related to personality, teamwork, their strengths and flaws, communication, and more. Soon, the girls seemed to let go of their inhibitions. It was an engaging session in which the contestants spoke beautifully about things that mattered to them, in their personal life as well as related to the glamour world.
Read Also: Blend of style and sophistication
Support system
The show director Sandeep Dharma and Prajakta Albuquerque guided the contestants throughout the day.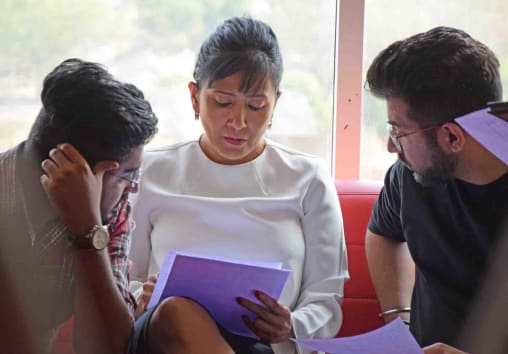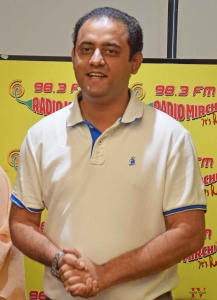 Others who were present included Bhakti Sapke, owner of ISAS International Beauty School, Bhumik Soni, owner of H. P. Jewellers, and Jaya Jain, owner of label Diva's. Najamuddin Hussain, cluster head, Radio Mirchi Pune wished the girls good luck.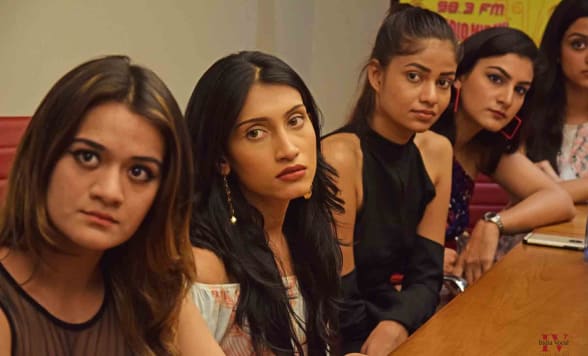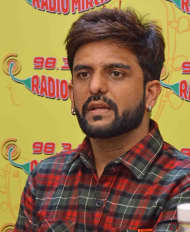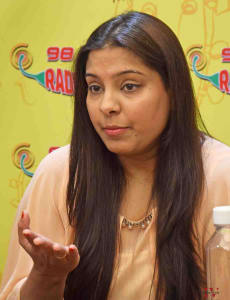 Later Bhakti Sapke gave them an idea about hair and makeup, and the necessary related grooming. Bhumik Soni shed light on the different kinds of jewelry they will be wearing at the pageant. Following the talk by the experts, the contestants were seen shooting videos for the online voting for Mirchi Miss Popular title.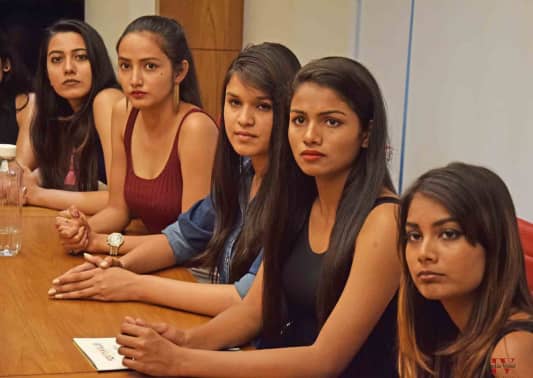 Queens in preparation
And by the evening the wait was over. The 16 finalists for Mirchi Queen Bee 2018 were declared. Here are the names of the 16 finalists- Aradhna Sharma, Falguni Zende, Kajol Bhatia, Mallika Neelabh, Prachi Joshi, Surabhi More, Dipika Gautam, Harshita Atre, Shrunkhala Tete, Sukhada Shete, Vaishnavi Kakade, Mrinali Gokhale, Lakshmi Patil, Kiran Neoge, Komal Mekala, and Apurva Chavan.

Mirchi Queen Bee 2018 is supported by Mirchi Love 104.2 FM, H.P. Jewellers, Shaw Toyota, The Pavillion, ISAS International Beauty School, Smile Foundation, India Vocal, Mohit Daswani Studio, Aptech Aviation and Hospitality Academy, Shekinah Events, Artifex Media, YouthVille, Sandeep Dharma's Runway House, and Diva's.
Read Also: Pune Fashion Week Season 7