It was different. The idea to have a party, to have a night filled with fun and frolic, was different. I had actually forgotten that I had to attend the party at Stereo. I had gone for my run. On my return I had this lovely voice holler out my name. I looked at my friend and voila it struck me. BINGO!  It was to be a BOLLYWOOD MUSICAL BINGO NIGHT at STEREO, Kalyani Nagar. Incidently I live close by.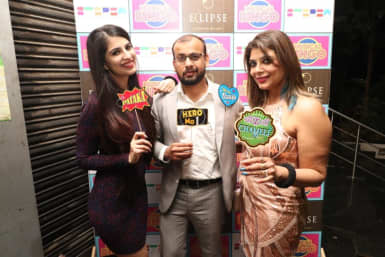 I rushed home, the sweaty me, and started of course getting ready for the Bollywood beat.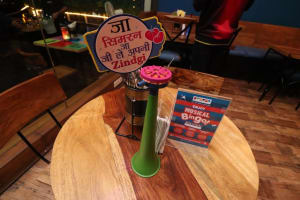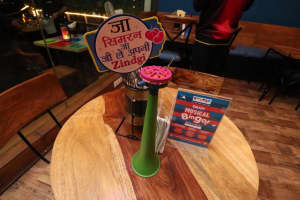 On arriving I saw the place crowded. Naturally I was late. However to my good fortune the game had not begun.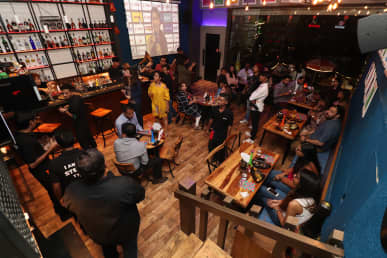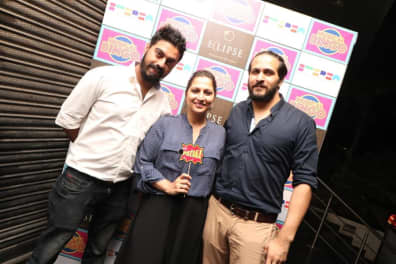 It was well organized, where sheets were printed with names of various Bollywood numbers, some old some new. The dj – Pranav, set the mood by playing some of the  best Bollywood numbers. We had to identify the song and of-course mark it on our sheets. This certainly was a novel idea for me, and the people actually loved it. It kept you tuned to your game and the songs.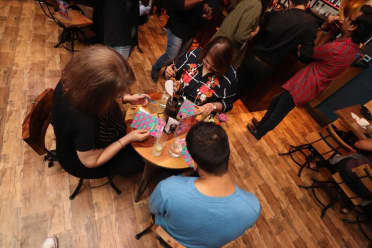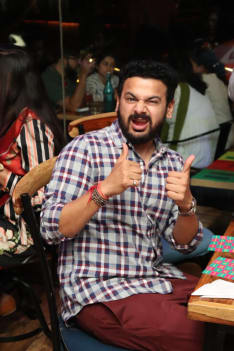 And of-course there were prizes to be won.  There were a series of rounds, and everyone at Stereo was a winner at the Bollywood Bingo, a one-of-its-kind in the city.
The excitement of the game built the hunger pangs. They certainly were satiated with the very many starters that flowed. Thirst quenched, pangs satisfied, gifts won, good music flowing, and then dancing with gay abandon. We could not have had a much satisfying evening.
Stereo Musical Bingo has been conceptualized by Abhijit Kalbhor, and will take place every Wednesday. The game is apt for all age groups and will make your mundane weekdays full of music, laughter, and fun!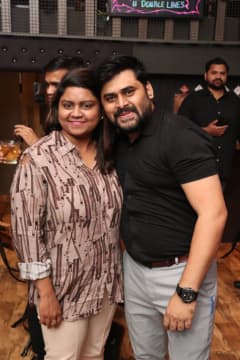 The party stood witness to the city's party-goers Chahat Dalal, Rashmi Dalal, Rahul Madaan, Vidhya Tiwari, Abhishek Kulkarni, Manasi Shroff, Priyanka Sinha, Nitish Kamdar, dancing and cheering for each other, taking the spirit of the game on an all-new high. While Rohan Gaikwad played the perfect gaming host, owner of Stereo, Abhijit Kalbhor made sure everyone played and danced till they dropped.