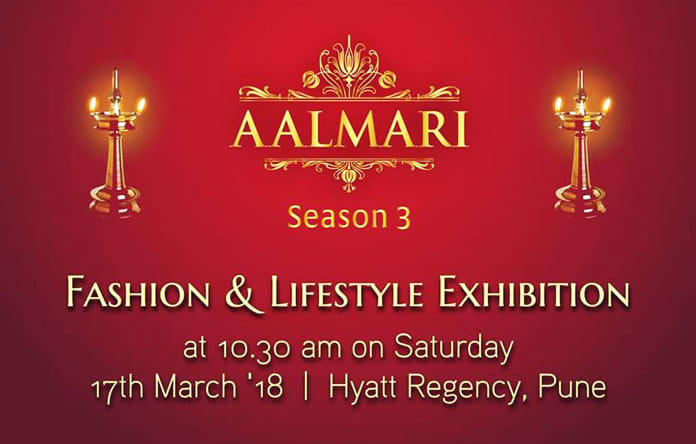 Bask in extravagance, this weekend, for Aalmari Season 3 is back in town, at Hyatt Regency Pune, Viman Nagar. Aalmari Fashion & Lifestyle Exhibition is your answer to all things luxurious, elegant, and exquisite.
Upcoming third edition of Aalmari at Hyatt Regency Pune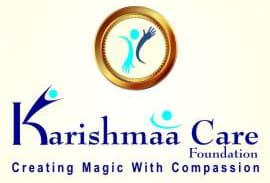 Coco Chanel rightly said, "A girl should be two things: classy and fabulous." So, bring out your beautiful dresses and get ready for a magnificent two-day trunk show. Aalmari Season 3 will be held at Hyatt Regency Pune, Viman Nagar, on March 17 and 18. Contrary to the last season that only had an exhibition, this year they have a fashion show, too, on both the days.
Aalmari is curated by Kajal Makhija, Deepali Chordia, and Snehal Rudrawar. Last year the chief guests were Sunetra Pawar, founder of Environmental Forum of India, ACP Vaishali Jadhav, and actor Mugdha Godse. With an overwhelming response to the last season, Pawar and ACP Jadhav promised that they would like to be associated with Aalmari for all the seasons. Here's a peek into Aalmari Season 3.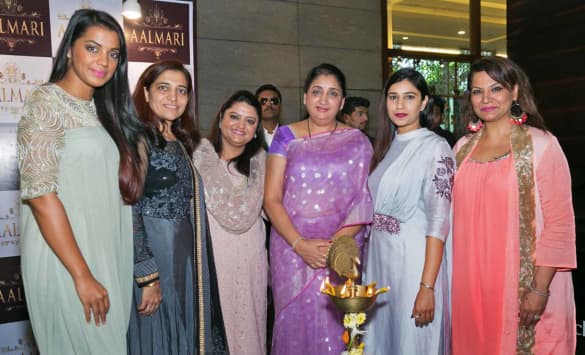 March 17
Inauguration and grooming
Reshma Bhosale, corporator, will inaugurate Aalmari Season 3 at Hyatt Regency Pune on March 17 at 10 am. The inauguration ceremony will be followed by lunch. Post lunch, there will be a makeup workshop for women from 2 to 5 p.m. Celebrity makeup artist Sonia Prasad will conduct the workshop. In the workshop, the participating women can learn makeup tips along with a demonstration. At the same time, there will be kids' grooming session by Vevek Pawar, Managing Director of Vivz Finishing School. The same sweet little ones will walk the ramp on March 18.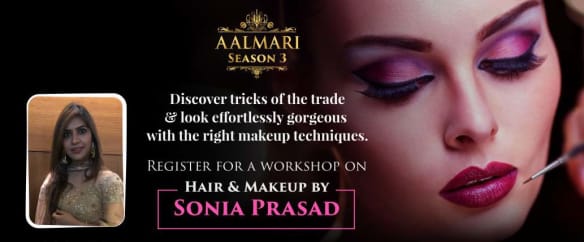 Fashion extravaganza
Some well-known fashion designers have been roped in for the fashion show on both the days. On March 17, at 7 p.m., fashion designer Sumit Dasgupta will open the show with a walk for a cause. In this round, around 10 elite women from Pune will walk the ramp for Dasgupta. Followed by this, Arshin Sabharwal will showcase her collection on the ramp. The 17th night will see the phenomenal fashion designer, Shaina N.C., closing the fashion show. The charity partner of Aalmari is Karishma Care Foundation.
March 18
Heal yourself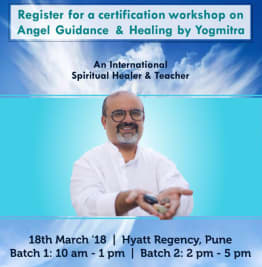 All the enthusiastic women present on March 18 can relish the delicious food and mingle and have a fun time, before the day's activities begin. March 18 will be packed with an interesting angel therapy workshop by Yogmitra, from 2 to 5 p.m.
Talking about angel therapy workshop, Makhija says, "In the workshop, you can learn how to connect to angels and how to heal yourself. Such a workshop becomes important in today's stressful times. So, everyone should learn about healing and spirituality."
Sweet little ones
The little ones, who had participated in the grooming session on March 17, will walk the ramp on March 18, at 2 p.m. Vinay Aranha and Devika Kakade will grace the occasion. Vinay Aranha of Rosary Schools is the chief guest for the fashion extravaganza by the kids. The kids will showcase the collection by Fairy Tales and Toons, the kids' designer brands.
Fashion Extravaganza
The evening will only become more glamorous, in the presence of the chief guests, veteran actor Jeetendra and actress Sai Tamhankar. At 7 p.m., Tasta Fashion would open the fashion show with their collection on the ramp. Yet another ace designer, Salim Asgar Ali will display his collection and the stunning Sai Tamhankar is the show stopper for the evening.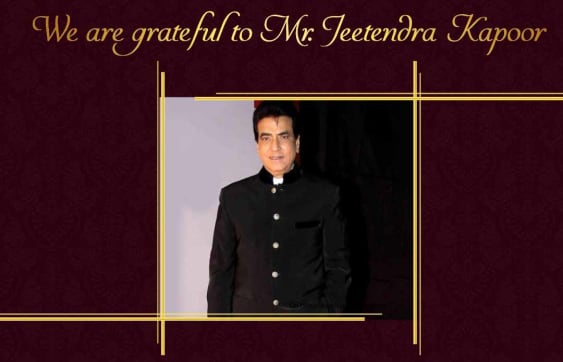 Fantasy world
Well, there are more interesting activities in store. On both the days, the fashion show will have one round each dedicated to the theme of fantasy makeup. So on 17th, it will be Rita Verma's SMA International Makeup Academy presenting the work. And Bhakti Sapke's SAS International Beauty School will present the fantasy theme on March 18, at Hyatt Regency Pune.
Luxurious lifestyle essentials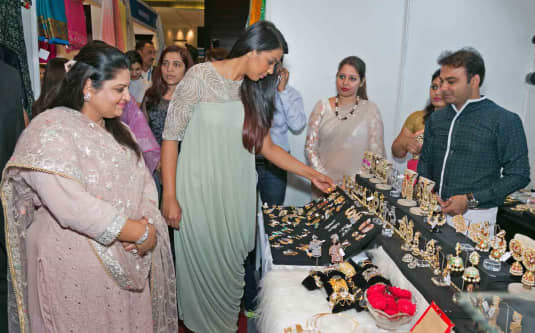 Not to forget, the exhibition will be open from 11 a.m. to 8 p.m., on both the days. Since last year the footfall turned out great, many exhibitors have participated in this season as well. The fashion and lifestyle exhibition will have many designers from Mumbai, Jaipur, Delhi, and Pune. There's something fancy and graceful for every woman- right from designer clothes, jewelry, footwear, to fashion and lifestyle products. In total, 35 designers are exhibiting their work.
Aalmari Season 3
Venue: Hyatt Regency Pune, Viman Nagar
Date: March 17 – 18
For registration or information, call 9881008341/ 9822688000/ 9422254054