Creating the First Impress – Dr. Azeem Khoja tells us how!
In today's fast-paced world, we cannot spare even a minute when it comes to forming second impressions.
These days an individual's appearance is all that matters when it comes to creating an aura that could tell you apart from the ordinary. It has, therefore, become more important than ever before to appear crisp and sharp at all times. Thus, leaving a lasting impact on the minds of people that matter to you personally or professionally.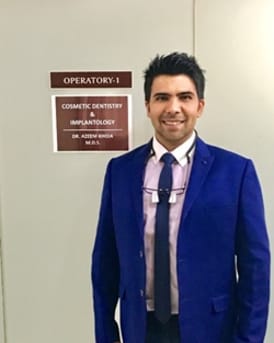 We have here, an interaction with just the right person whose job is to give everyone a perfect, heartwarming smile. Fondly called 'The Smile Maker' by his patients, he has been the reason behind the gorgeous and enchanting smiles of a fair number of models, beauty pageant contestants, stage-performing artists, and the boys and girls next door too! One of the prominent new generation Smile Enhancement Specialist Dentists in the city, Dr. Azeem Khoja, who along with his skin aesthetician wife, Dr. Ridhi Khoja, runs a successful practice of beautifying smiles and faces in the neighborhood of Boat Club Road and Dhole Patil Road, for the past eight years.
Who should be the candidate?
When asked, who is a candidate for getting a Smile Enhancement, he says, "Any individual, who is conscious enough to match the color of their bags and shoes to that of their skirts or trousers; has enrolled for a gym membership to achieve a svelte figure; schedules a regular visit to the salon, and lastly whose social and professional circle is sensitive and appreciative of the above, is candidate enough to choose from an assortment of subtle, or flamboyant smile enhancement procedures."
Read About: Dental Implants- The 3rd dentition!
Defying the Myth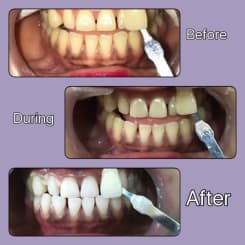 A couple of decades ago, there was an erroneous notion in the minds of the common public that Smile Makeovers were akin to the dreaded 'Going under the surgeon's knife'. Reason being, it was thought of as a remedy to correct a developmental or acquired defect or disability rather than a personal grooming magic wand. However, not all such procedures are done to rid a person of a defect. In fact, 90 percent are done on very normal dentitions to add the 'Wow-factor' and take them to a whole new level of the attractiveness quotient. Also noteworthy is the rapidly increasing number of males who have pursued a better smile over recent years, which makes this field, relevant to both sexes.
Can't get my eyes off you!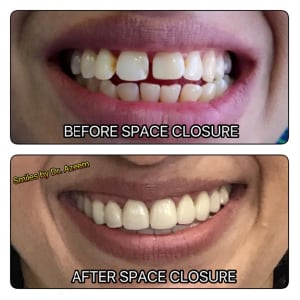 The popularity of these services in the urban population is increasing like wildfire. Grooming and caring for your smile has become as easy as popping into your local salon for a lunchtime facial or a manicure. There has been an increasing awareness, acceptance, and desire to get a 'can't get my eyes off that smile'. Seems the day is not far when a gang of girls will flaunt and discuss smile-grooming sessions with the dentist. Certainly, exciting times ahead!
What exactly is trending in the world of Smile Makeovers?
Bridal Dentistry and Wedding Smile Makeovers:
A trend fast-gaining popularity! The bride, groom and even some close members of the Barat enroll for a smile grooming and teeth whitening session, alongside hair, wedding trousseau, and makeup appointments. Given a choice, who wouldn't want a whiter, brighter smile in flat 40 minutes, if pictures are going to stay forever?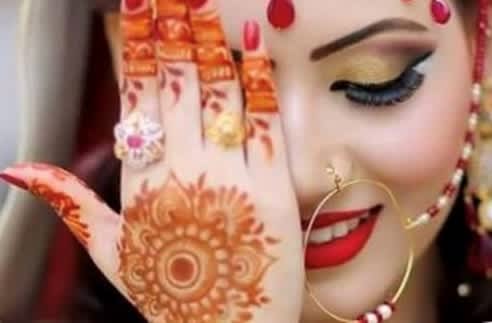 Digital Dentistry, Treatment Simulation, and CAD-CAM:
The advent of Digital Dentistry in visualizing treatment results has left little to guesswork. Virtual images give a near perfect idea of what the outcome will be, even before the treatment has begun.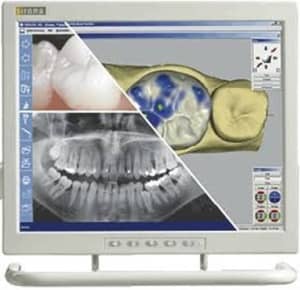 Also, CAD-CAM (Computer Aided Design- Computer Aided Machining) technology has made predictable and accurate restorations of Dental issues possible.
Invisible aligners and braces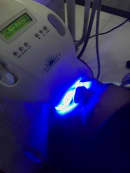 The ugly and repulsive metallic braces have made way for the invisible aligners to correct malaligned teeth and crooked smiles. These are transparent snap-on trays which are so inconspicuous that their visual presence is hardly noticeable. It is a big relief to those wanting straight teeth but dreading the embarrassment of wearing silver colored wires on their teeth to their workplace.
Pout, please!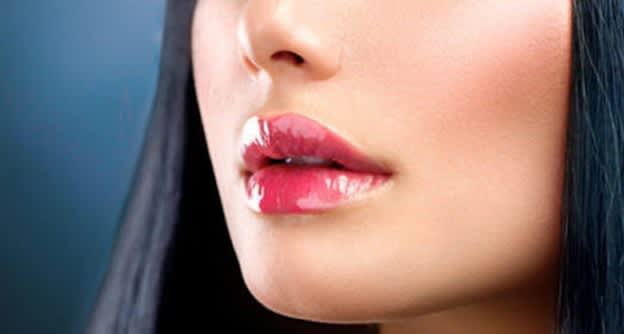 Another trend that has become a rage and makes heads turn these days is adding the famous 'pout' to the lips showcasing the smile. It involves an instant, simple procedure wherein the lips enveloping the smile are enhanced and made attractive for mass attention. Adds a punch of seduction to the smile.
The exciting creativity that this field holds is limitless, so is the scope to evolve the art and science behind it.
Keep watching this space for more from Dr. Azeem Khoja.