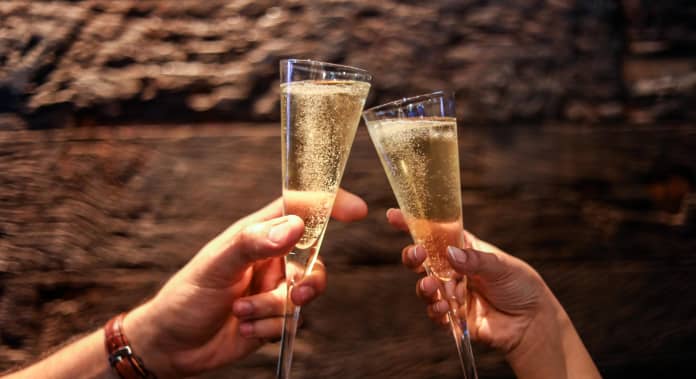 January the 1st when the new calendar year begins, and the time to bid farewell to the year gone by, and bring in the New Year. A tradition that has been followed world over in most nations. The tradition continues at The Irish House.
It is the time of the year to make New Year resolutions, only to forget amidst vibrant colors, a joyful atmosphere with parties and friends escalating your happiness with good music dance and good food to keep those hunger pangs at bay. But resolutions are resolutions and come back to you to haunt.
This year resolve to celebrate your New Near at your favorite neighbor-hood pub, The Irish House Viman Nagar…The Irish House Hangover Party 2.0
Tickets start at Rs 3500 ++ and are available at the venue or on Nearbuy.com.
Let me tell you at this price you are getting an ambience that is alive with the best of beats being played for you, you have an open bar with premium alcohol, appetizers flowing and delicious after party nibbles to 'douse' those drunken hunger pangs. And yes above all a midnight champagne toast to ring in 2019 in style.
What:   The Irish House Hangover Party 2.0
Where: The Irish House, Phoneix Market City, Viman Nagar.
When:  31st December 2018
Entry:   Tickets start at INR 3500 ++ Viman Nagar. The prices are early bird rates and are subject to change.
Tickets and Passes on nearbuy.com
Contact: 8879660074