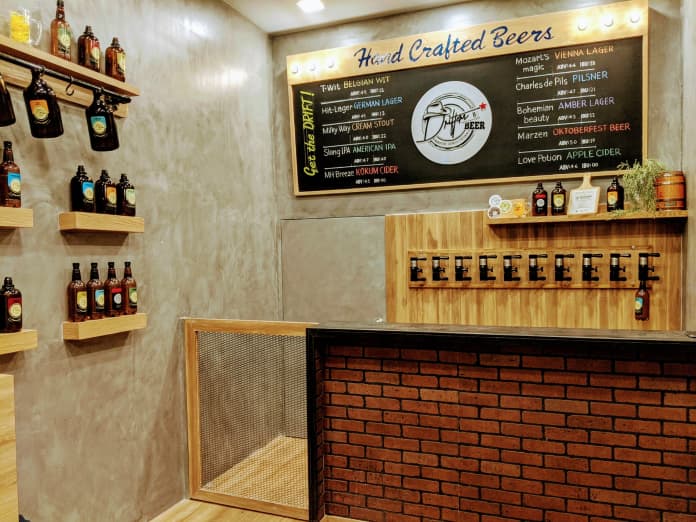 Pune people, let the drumrolls begin! Wondering why? Read on to find out!
Hello Growler Stations!
We know reading the above headline has you intrigued as to what are Growler Stations and why should they excite you? Aren't we in the midst of a pandemic? Nothing is exciting enough anymore, except this news is here to change that!
Growler Stations are hubs where you can refill your Growlers (coming to what are Growlers in a bit) with your favourite beer. With the number of beer lovers in Pune being constantly on the rise, they now have something to look forward to, to take away their pandemic blues when Mumbai's popular microbrewery Drifters opens its first Growling station in Pune's influential Koregoan Park. This brand new cosy 250 sq. ft space has both Pickup and Delivery Services for beer enthusiasts to quench their thirst and fill up their Growlers routinely.
Beer Flavours: There is a Drifters brew for every mood!
Belgian Wit, German Lager, Apple Cider, Kokum Cider, American IPA, Czech Pilsner, Cream Stout, Vienna Lager, Irish Red Ale, Amber Lager, West Coast IPA
However, let's learn a little about the journey of Drifters Breweries, shall we?
A beer aficionado in every sense, Nayan Shah is a man who wanted to get behind the censorial side of beer after realizing that flavour is the start and end of everything beer. His vision and passion for the perfect brew lead to the formation of Drifters Brewing Company that was born out of the need for handcrafted beers in the city. With a vision of spreading the love for crafted beer with others who appreciate nothing but the finest, he strives toward putting Drifters Breweries on the beer maps of one of the top quality craft breweries of India to supply all over the nation and also export to other parts of the world.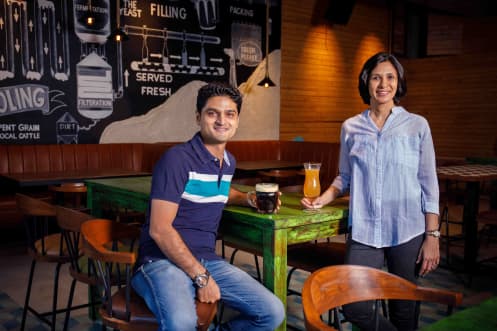 During the planning stage of their business, the team along with their brew-master, traveled across the beer-loving cities like Bengaluru, Pune, Mumbai, Gurugram to understand the beer palate of Indian consumers, thereby helping them determine the kind of unparalleled quality they endeavored to bring in. They, then selected malt and hops from the Czech Republic as per their boundless research and designed tailor-made recipes to fascinate the Indian taste-buds and upscaled to reach a production capacity of brewing more than a whopping 30000 liters of beer every month.
The processes used to create the Drifters beer are centuries-old which have been passed down by the Czech through generations as the most precious heirloom. The Drifters brewing ideology involves lesser use of machinations and tasks like picking barley husks are performed manually among others. This also helps boost employment, which is a boon in an economy where unemployment is a major concern. These steps go a long way in changing the taste of the beers for the better, equipping our country to become self-dependent by creating more jobs.
The prospect of establishing more craft beer serving outlets in major cities in Maharashtra has Shah occupied and exhilarated by the responsiveness of more individuals being open to experimenting with Eastern European hand-crafted beers in India, Shah was happy to partner with his wife Sheetal to change the face of the beer industry in India, one brew at a time!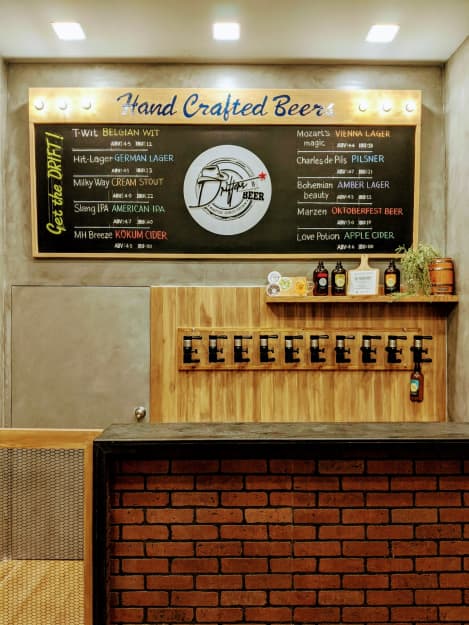 What's in the name?
We are all familiar with everyday beer containers such as pint glasses, steins, brown bottles, and aluminium cans, but someone who is just starting to learn about the craft beer scene might encounter a mysterious and little-known receptacle: the beer growler. What seems at first glance like an ordinary jug is an important tool for transporting draft beer; one with a rich American history that's as complicated as the recipe for a good marriage. Whether you are still pondering over "What is a growler?" or are merely intrigued about what's the story behind these giant beer jugs, you'll be fascinated by this truly American invention.
The most commonly known story behind the name 'growler' is that the lids on these metal cases caused a rumbling sound every time they rattled and the carbonation escaped, thus generating a sound that sounded similar to a growl. Terms like 'rushing the growler' and 'working the growler' were coined to describe acts of retrieving beer from a bar using pails or growlers.
When the pandemic finally did some good for Beer Lovers!
After months of lull across the Global Economy due to the pandemic, India was no exception to witnessing the downfall of multiple industries. Months of lockdown and the masses being confined indoors to avoid health hazards did no good to the brewery sales post-March 2020. But, after the persistent efforts of the Maharashtra Chapter of the Craft Brewers Association of India (CBAI), the Maharashtra state excise department finally amended the state's growler policy, making it India's first state ever to allow microbreweries to permanently sell
their craft beer via growlers. This was a total game-changing decision in the Indian beer history, making it a monumental one.
So the key takeaway is that Indian craft beer lovers can now get fresh craft beer from their favourite microbrewery to enjoy on the go or at the comfort of their homes, even after this damning pandemic is over.
Drifter's Pune Address:
The HUB,
Shop no. 9, Lane no. 6,
North Main Road, Koregaon Park,
Pune- 411001
Number: 07498926755
You can also shop for gorgeous Growlers online by visiting their website: www.driftersbrews.com