2017-2018 Winter and Autumn Collection showcased at the Sheraton Grand Pune by Madame Me.
Preeti Mody, a name synonymous with uber class, has pioneered hosting Luxury brands in Pune for a decade now.
Her expertise lies in showcasing global extravagance. There's clothing, accessories, hospitality, real estate and automobile brands for audiences who have a flair for what's trending and tasteful.
Providing the people of Pune with a single point of contact for all their style requirements and desires has been Preeti's passion. Handpicking guestlists for international labels such as Jimmy Choo, Roberto Cavalli and Emporio Armani; exhibiting real as well as chic costume jewelry, bringing together numerous fashion connoisseurs and designers under one roof.
Owing to the success of the prior exhibits, for the third time she now brings you 'Madame Me'
An Afternoon At Madame Me
Read Also: The coldest December with the hottest trends 2017
Diya Aswani, the curator of 'Madame Me' has for 2.5 yrs. now successfully captured the hearts of fashionistas across Surat, Ahmedabad, Pune, and Indore. She is all set to launch her next exhibit in Jaipur this July. She is ready with her pool of designers to wow the city.
After an arduous process of screening several designers, she shortlists 25-30 of the best to cater to her clientele. Each piece of clothing and accessories are solely selected to ensure a variety and exclusivity.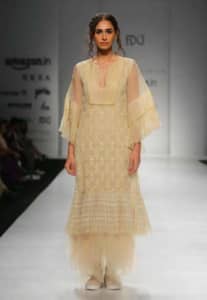 Among her regular super sellers is Kavita Bhatia who is displaying a lot of Georgette with pearl embellishments. All the creations are in keeping with the Autumn Winter 2017 and Summer 2018 apparel and color palette.
Other designers include the likes of Babita Malkani, Pune's favorite Sid Bansal, and his colorful ensembles, the elegant Ikat Silk collection by I AM Designs and Sameer Madan's western couture.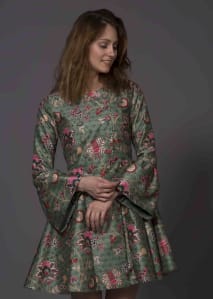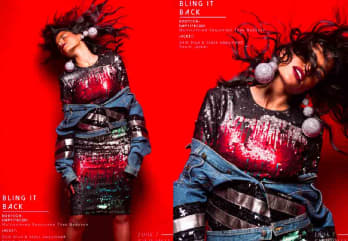 Also, do not miss the Accessories – fashion jewelry and some gorgeous clutches crafted with Italian marble and mother of pearl. Be there to experience it and gift yourself some prettiness!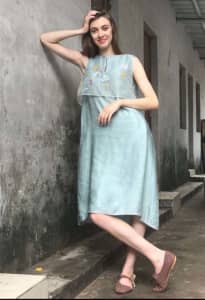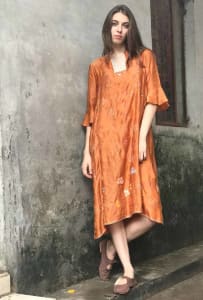 Collection by I am Design