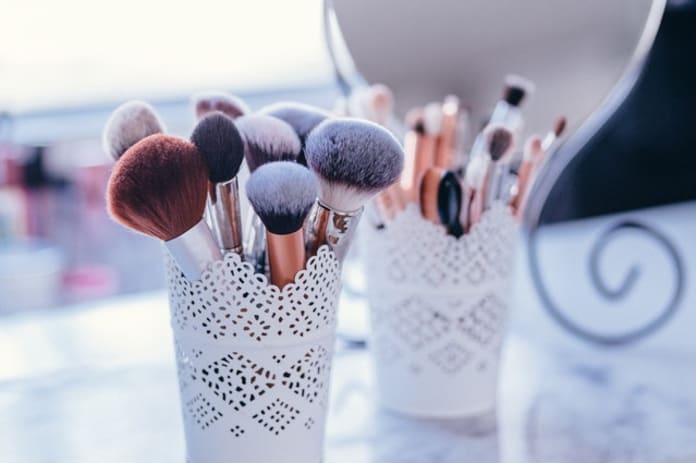 Rita Verma – International Makeup Artist & Cosmetic Enthusiast Tells us How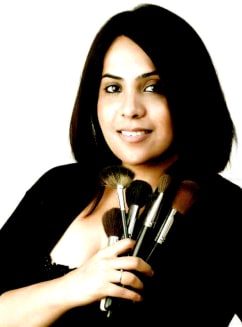 From finding the ideal foundation to pair with your skin tone, to the most shimmering of highlighters and brow pencil to enhance your face shape (not forgetting the perfect red lipstick to show off that pout), we all have our favorites.
Make-up artists are the lucky few that get to try and test every product on the market to see what works with what skin tone/ face shape, and over time they're the perfect professionals to accumulate a finely tuned index of the ultimate beauty products out there.
I've seen it all when it comes to the world of beauty.
Here I reveal my top 10 must-have beauty products that I can't live without.
Read Also: Go Glitter this Season
1. Cleanser:
I always change my cleanser but at the moment I'm using Alpha-H cleanser. It's a great balancing all-in-one and gentle, so perfect for a double cleanse morning and evening.
Alpha H Triple Action Cleanser 200ml, INR 1,949/- from Bath & Unwind
2. Highlighter:
A great highlighter perfects your summer look. Add it to the top of your cheekbones for a polished finish. It gives a glamorous look without even a pinch of glitter and catches the light on a warm summer evening. Each of these illuminators shades imparts a ridiculously luminous finish that shines without any sparkle,
Anastasia Beverly Hills Illuminator Highlighter, INR 1,199/- from e-bay.
3. Eyelash curlers:
I don't go anywhere without curling my eyelashes. It's a great beauty tip for the beach and back at home. Once I've done that I feel like I can face the world.
SHU UEMURA Eyelash Curler, INR 1,245/- from strawberrynet.com
4. Foundation:
I don't tend to wear a full face of foundation but there are some parts of my face that need it. It's always worth investing in a good foundation. With a supple, quick-blending & superb-fine fluid texture gives a subtle & light finish as if a second-skin. It's Infused with a crystalline fragrance to deliver a fresh & pleasant feeling Creates an even, invigorated & radiant complexion Quick & easy application.
CHANEL Vitalumiere Aqua Ultra-Light Skin Perfecting Make Up SPF15
INR 3,699/- from strawberrynet.com
5. Concealer:
A good concealer is underrated. A great light reflecting pen like this one from Clinique can work wonders to refresh the face.
It's quick and easy to apply. After a long day, you can use a cotton swab to clean under the eyes and then reapply.
Clinique Airbrush Concealer, INR 1,540/- from strawberrynet.com
6. Brow pencil:
A great brow can lift your face. Everyone needs a good arch and height and using a brow pencil or powder can really fill in sparse areas. The secret is to get the right color for your skin tone.
SEPHORA COLLECTION Retractable Brow Pencil – Waterproof (Sephora stores).
7. Mascara:
I like to keep things clean and simple, especially if I'm wearing a bright lipstick. It's my instant beauty pick-me-up and my every day essential.
Max Factor False Lash Effect Mascara, INR 659/- from biuky.com
8. Blotting papers:
There's beautiful glow and then there's ugly glow. If you're struggling with the latter, which generally forms around the nose and chin, blotting paper takes off the worst for a shine-free face.
Shine always has a tendency to show up on your holiday photographs so I keep some Tea Tree blotting paper in my handbag at all times.
The Body Shop Tea Tree Blotting Tissues, INR.175/- for 65 tissues
9. Cheek brush:
I have about 100 brushes that I've been collecting for years and years. I like quite small brushes for the face and the only big brush I use is this Mary Kay powder brush.
It's very tapered so gets into small areas and it's brilliant for highlighter or bronzer on the body.
Mary Kay: Available only at departments or official site.
10. Best lipstick:
During the day I never wear lipstick, but always want something a little more than a lip balm on my lips. I find that sometimes my lips get really dry, especially in summer but YSL is like applying butter on your lips. Plus, it's easy to apply on the go and gives a light gloss without being overpowering.
Rouge Volupté Shine' Oil-in-Stick Lipstick
YVES SAINT LAURENT  INR 2,577.97