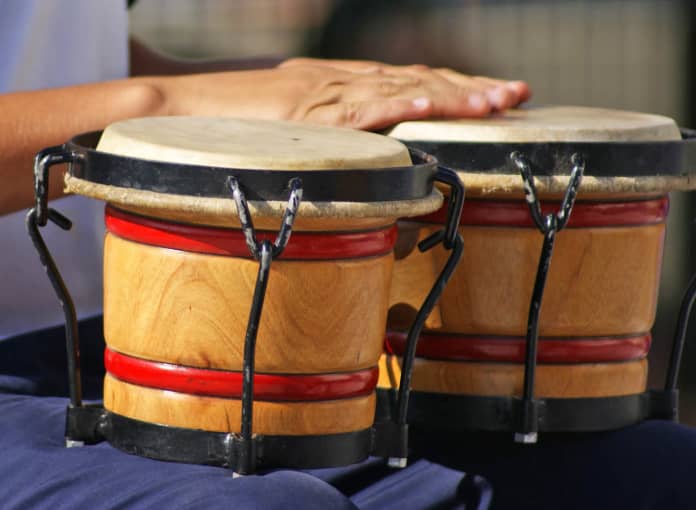 "For us personally it's a way for us to share our own thoughts about the world. It helps us show through music that all our problems are not needed and that we can come together as people because we can come together to play music."-Mamady Keita on the power of drumming…The power of the rhythm.
For ages, sages and philosophers have asserted that music has the power to influence the character and moral grounding of the young and also on the formation of civilization.
'The path that is open to the soul is through the ears.' The rhythm of the drum creates a balance that maintains the connection between the body, the mind, and the soul.
Varun Venkit through his 8 years of following his master Mamady Keita has understood that drumming the djembe has served both utilitarian and aesthetic functions. Music and rhythm is a part of everyday activities such as the naming ceremony of a child (baptism), agricultural activities like harvesting, national ceremonies, war times, religious ceremonies, and weddings. The death ceremony also has music and dance.
The djembe represents love, emotion, spirituality, and life. It is believed in Africa that the rhythm of the drum invokes the power of the Gods to heal. The language of the drum is love, togetherness, and oneness.  Such is the power of the drum.
Varun Venkit, a clinical psychologist, who has done his master's in NLP, along with his two other directors Janak Vadgama and Anand Godse brainstorms and works on modules and workshops that have therapeutic and transformative benefits. Janak has a marketing, branding and sales background. He has done his masters in marketing in the UK. Anand is an industrial psychologist and has a Ph.D. in Suryanamaskar and its effect on health and well being.
"I am able to tweak the therapeutic or non-drumming takeaway. Whether it is in leadership, in communication, team building for a corporate group or on Stress reduction, or self-expression" says Varun Venkit.
It is RHYTHM through drumming that is used to approach health and well-being. A unique medium. A combination of drumming, mindfulness, and meditation is used to bring in the stillness of the mind.
Drumming to a rhythm is a powerful tool used in the treatment of many diseases as well as stress reduction and performance enhancement.  The rhythm of the drum strengthens the immune system, produces endorphins that release emotional trauma to create a state of wellness.
Besides anxiety drumming is used to heal diseases such as Cancer, Parkinson's disease, and Alzheimer's. 
The Courses Taal Inc Offers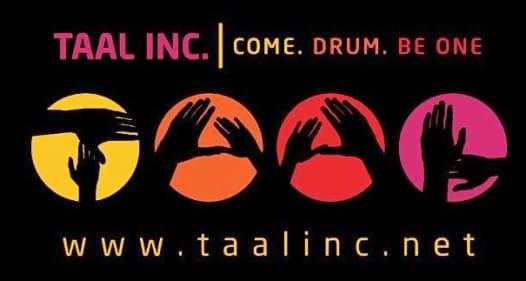 DRUMMING at Taal as a recreational activity fills you with zest and enthusiasm and a feeling of elation. One is not bombarded with rules and regulations. It is a fun activity where one is equipped rhythmically quickly.
The DRUM CLASSES sees Varun and his facilitators as teachers teaching you how to play the djembe. "It is more clinical equipping you for a longer-term involvement with drumming and group drumming." Group drumming has the power to double the alpha brain waves, induce deep states of relaxation, reduce stress and connect one to their transcendent nature.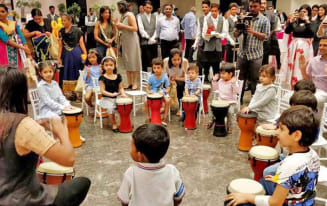 "We have worked on a module for children between the ages of 3 to 5 and 6 to 8. It is called KIDS IN RYTHM which is our module for children. And the aim is social skill and life skills through rhythm. So we are not going to make them drummers at the end of this but we will make them listen more, be more tolerant, be more group aware, and music is the train that takes us there."
I say to myself this is it! In today's day and age, it has become essential to work on one's interpersonal skills from young. To ingrain in the young minds a value system that will help strengthen the social fiber of the society.
ART TALKS is an art intervention of special needs groups where TAAL INC works with children with autism and even women in sex work or self-help groups. With a special needs group, it is important to work over a period of time say 3 months, or 6 months, or a year.
I ask Varun a pertinent question. How do you fund these special needs program?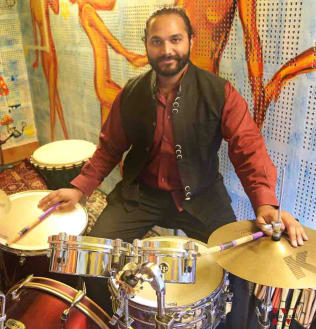 They apparently raise funds for such programmes through CSR partners.
"Currently we are working with Little Angels Group. It is a school for specially abled (differently abled) children.  The funders we bring on board are project specific. This is a six-month project which is happening through the Tata Communication CSR Organization which is called Idea Foundation."
Taal Inc also has a COMMUNITY DRUM CIRCLE which is not attached to any institution. Taal Inc is a part of some amazing campaigns. One of them being Tera Mera Beach in Goa, a Clean Up Drive. Drumming every day on the beach spreading awareness on keeping our nation clean not just the beaches.
What held my attention the most was the FIND YOUR INNER RHYTHM workshop.
It is a 2-day workshop for the people who are willing to experiment and explore the therapeutic benefits of drumming. 8 hours per day where you drum and meditate.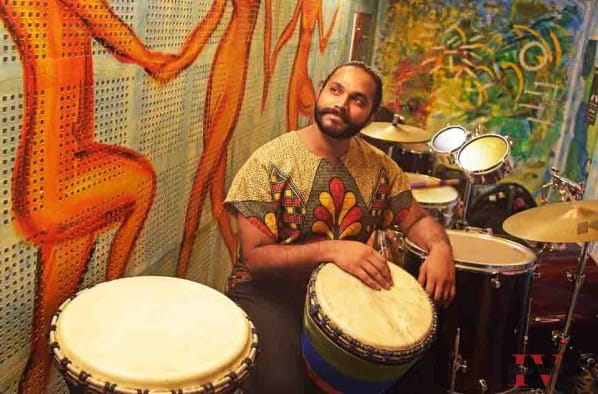 "In a drum circle, one can without even knowing achieve an alpha state. Achieve a more relaxed state. Because of being in the here and now. Because of occupying the conscious mind with a complex motor coordination activity one has therefore tapped into a major part of the subconscious. Therefore the moment you stop drumming you are blank… you stop thinking. This is meditation right here. So people are able to develop and understand a deeper part of themselves through drumming and this is the start of these 2 days. After that, they will have to continue their practice to develop in this process. These are some of the benefits to the Find Your Inner Rhythm Programme."
CHAKRA STIMULATION is a part of this particular workshop. You are taught chakra alignment through the rhythm of the drum. Chakras are wheels of energy throughout the body. They correspond to the nerve centers in the body. They contain our psychological, emotional and spiritual states of being.
There are other courses such as Drum Talks and Train the Trainer.
Taal Inc believes in giving you quality. And they measure this through the tests that they have devised, as well as some standardized tests. The tests are both quantitative and qualitative. One is observed by the facilitator, a third party unbiased observer and a contact within the organization.
Taal Inc knows what they are doing. For them, you matter. Your wellbeing matters. Your success in life matters. Your inner being matters.
It certainly was not as easy to get this far. Many challenges came along the way. One needed to be positive and determined to see the vision come to fruition.
"Challenges were 'hey what is this?' 'how is this going to fit into what we need.'Thankfully we have passed that now. There is a certain acceptance of the activity that we do."
Varun's message is profound and it propagates the LIVE IN THE NOW philosophy.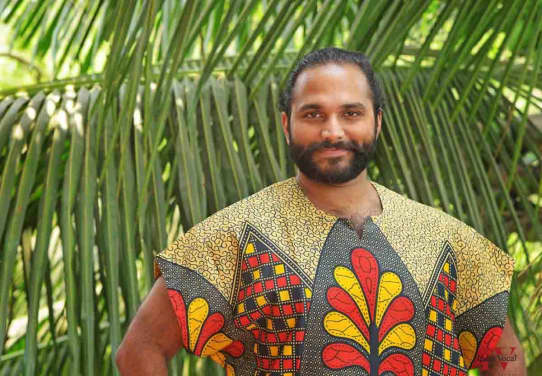 "My message right now would be that whatever it is that helps us do what we love to do is something we need to invite into our lives. So if it is drumming, I have a lot of options to offer. If it is not drumming, I just invite everyone to spend every waking moment figuring out what is it that we love doing that will enhance our inner being?  Cause that is what will help us be who we have to be to help nature, help planet earth, help humanity."
In his Ted Talk Varun Venkit makes some very powerful statements that have great meaning and significance to life…all you need to do is tune in to listen in.
The Rythm within is the power to healing you. The Rythm within is the power to your Soul.