I grew up in Bombay, now Mumbai. The city of dreams, extravagance, energy, and chaos which somehow is integral to the city's charm. Among many fond memories of my endless love for Mumbai, is the month of Ramadan. Mohammad Ali road, nestled in South Mumbai is an institution for street food lovers during this pious month. I still remember my amazement at the volume of food, people and variety the vendors displayed.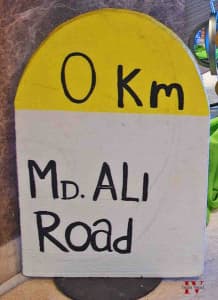 Ramadan, the holy month of rigorous fasting which culminates every day at sunset into a feast worthy of the devotion one fasts and prays with all day.
However, it's a feast not only for the Islamic community who observes it. It is also a treat for us foodies. We would set out in the evening and gorge on all the Mughlai delicacies. So it was a very nostalgic moment when the Hyatt Kalyaninagar, Pune invited me to their current food festival that read, 'Iftar Special – Mohammad Ali Road'. That was it – I needed no persuasion. My mouth watered at the thought of the spread which brought visuals of the famous Mumbai Street to my mind. And I wasn't disappointed!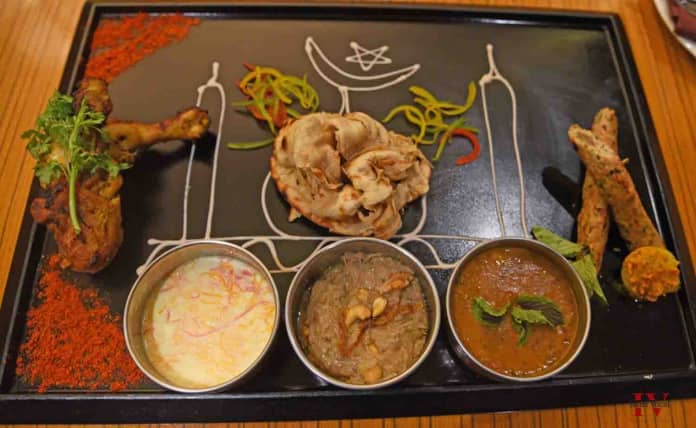 Breaking the Fast
We were greeted by flavored milk and guided to the spread. The staff was dressed in pathanis with traditional shoulder drapes and were busy serving the already bustling restaurant. Eighty-eight the coffee shop left no stone unturned. There was also a live counter that served kheema pav and a soya version for the vegetarians. I felt like a kid in a candy store. I thought they could have done a better job with the mutton kheema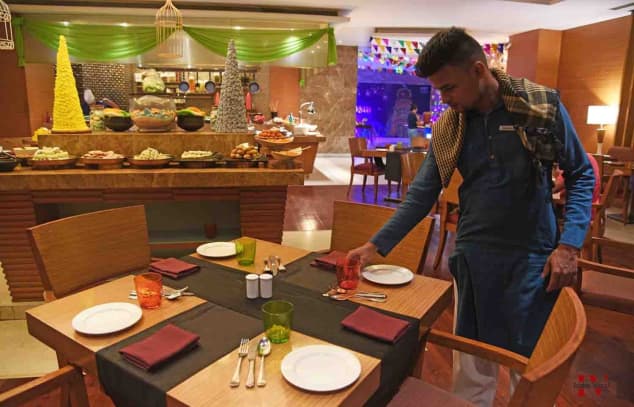 The Iftar Spread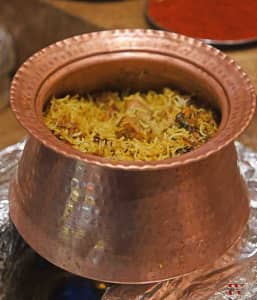 The platters kept coming. A delicious subtly flavored biryani, a delectable mutton korma cooked for over 2 hours and mildly flavored. With every morsel, you could taste the subtle flavors of nutmeg and cinnamon, none of it was overpowering. This was served with some perfectly made butter naan.
Chef Suvendu especially spoke of – Haleem. Popular in Hyderabad, the land of nawabs, Haleem is the ideal end to the days starving. Packed with nutrition, derived from meat, oodles of clarified butter, dry fruits, and lentils which are all mashed together into a porridge-like consistency and topped with barista, caramelized onions. It is a taste that does not go well with my palette, however, Haleem is a dish that is loved by many. It is cooked for nearly 24 hours on slow fire till all ingredients blend well together.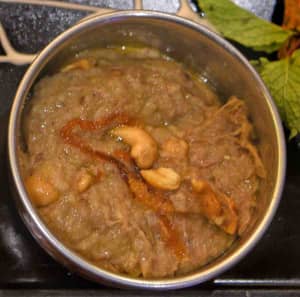 This fare was preceded with starters like tangdi kebab, seekh kebab, paneer and baby potatoes.  The fish curry took me by surprise. Being a Goan, I am used to a coconut based curry and love it! But this one, made only from onions and tomatoes, was very tasty. The Chef was kind enough to remove some of his precious time and tell me more about the buffet and the hard work that went into it. Mutton and chicken dishes are the main focus during Ramadan.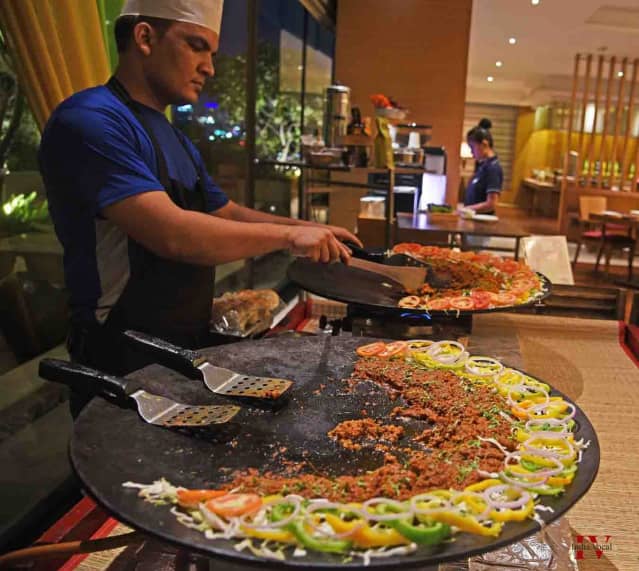 A Sweet End to the Iftar Spread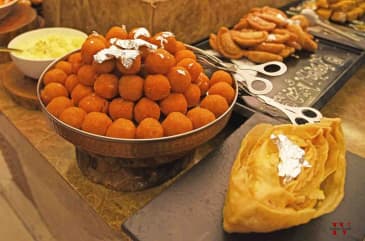 Like any elaborate fare, it had to end on a sweet note. Especially the famous sheer korma. Mildly seasoned, with the right amount of sweetness, the saffron flavored kheer was lovely. They had topped it with some crunchy vermicelli which added the right bite. There were other desserts too, Chandrakala, Gauja, balushahi, motichoor… and all made in-house from scratch. Stuffed and satiated, I couldn't wipe off the smile plastered across my face. All that yumminess had helped me relive my good old days. The best part being, it caters to everyone's palate as the food has been prepared with delicate spices and not an overdose of fats keeping in mind the international clientele at the Hyatt who may not be used to the Indian burst of flavors. And yet they managed to retain the essence.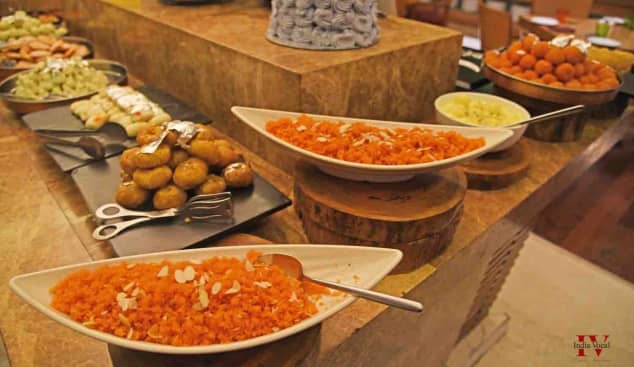 Don't miss out on this one. Visit the Hyatt Pune every day till the 15th of June to enjoy their take on Mohammad Ali road Mumbai.