The paradox in the following visual frame was one that got me thinking. A month ago, I walked into a living room where my 89-year-old mother was actively performing chores around the house and my 10-year nephew was sprawled out across the sofa firing away at some evil men screaming, "Yes, I need to kill just two more and ill conquer this level!". At the end of the hour, she was ready to go shopping with me while he was too exhausted from being a couch potato. And I am certain mine is not the only house that's been a witness to this picture. The digital world!
The Digital World – A Boon or a Bane? It is such a debatable question with varied opinions.
My Take on the Digital World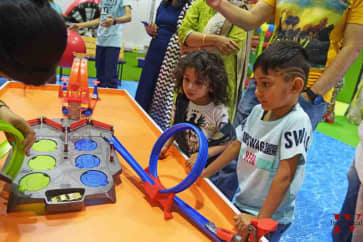 The digital world today has made life easy, racy and exciting, empowering, and also has left one feeling isolated, disconnected and lonely! However, the most it has brought with it are habits that need monitoring, or else you're stuck with a vice. I think its brilliant, the creativity and imagination that goes into crafting games and activities that provide adults and children alike, time off from work and studies, and also what we call stimulation for the brain. However, extremes of anything are bad and it's taken over the organic pattern of growth and living. I crave to see a child roll in mud, and an adult who says they are off to an art class or a trek rather than a virtual farm they need to harvest!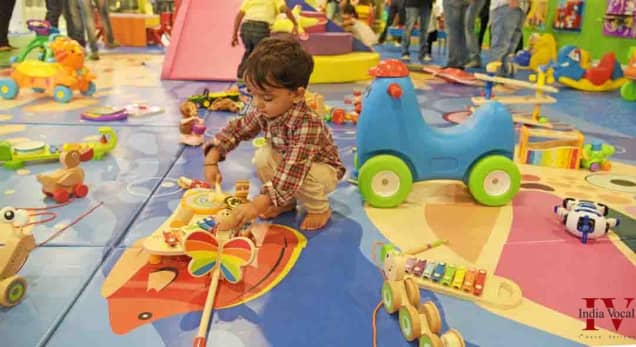 Bumble Jumble…'Untumbling' the Digital World!
Thank god for news like I heard a few days ago and I am glad to share with you. Occupying 10,000+ sq feet, spread over 2 floors of the spacious and well known Dorabjee mall (NIBM road), Bumble Jumble is as fun as the name sounds. A play area that's guaranteed to provide the exercise and stimulus your child's body and mind need.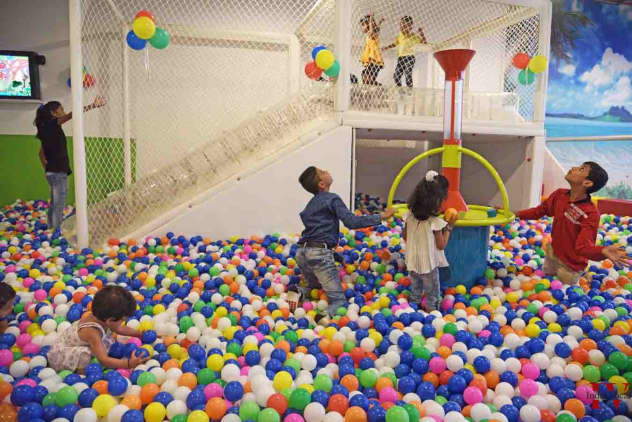 The games are gadget free!! Yes, you read me right. They are innovative and involve enough of healthy strategy that doesn't involve murdering the bad guy. We are talking about an interactive piano. Make and learn music while you dance around on a gigantic piano. Hop all over it and discover the notes it plays. Football darts – workout those core and leg muscles while you aim the ball at an oversized dartboard. And who doesn't love a ball pit area! Overflowing with balls in all colors of the rainbow, your kid is going to thank you for taking him/her there. And this is just the start. From the house, building sets to wall games and so much more.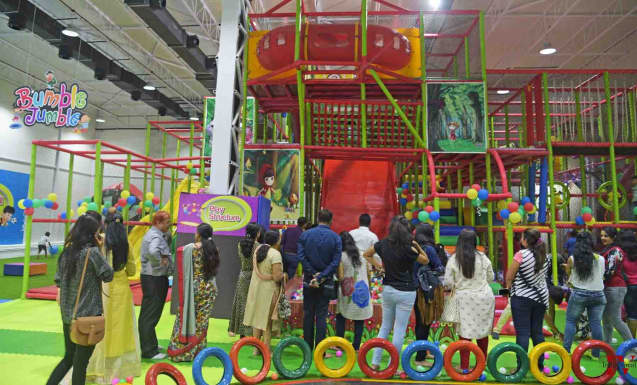 It is paradise for your kiddie's day out!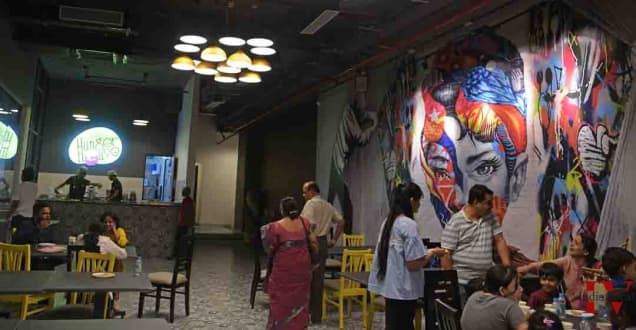 Well, that's not all. It comes with an in-house restaurant. You get to socialize while your precious one does some of his own, and all while some nutrition and refreshments please your tummy. So get out there and get your children aged 2 -13 to indulge in some fun and learning. I'll see you there!