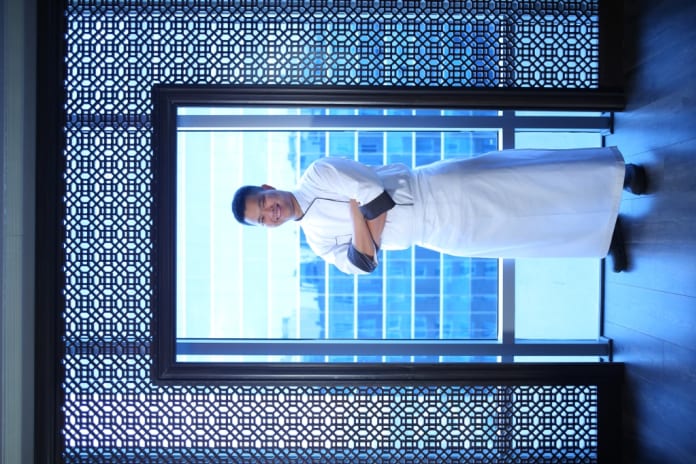 I was pleasantly surprised on meeting Chef Ho Chi Ming at Palette the new restaurant at The Westin Pune. I was expecting to be in conversation with a much older chef. Here i was meeting this young dynamic, talented Chef who is so very passionate about the cuisine he serves.
It was during our conversation before we shot this video, of course in one go, that i understood the care he takes in curating a menu for his customers. There is deep thought in every dish that he has curated for Palette.
Chef Ho Chi Ming is presently stationed at the Sheraton in Hyderabad at the restaurant Zega. He has been specially invited by The Westin Pune to curate the  Pan Asian Cuisine that he elaborates on in the video.
He has worked in 5-star hotels previously like Le Meridien Thimphu, Hyatt and Ista Pune.
A pioneer in his field, he believes that creativity is the key to his signature cooking style. His love for producing high quality, innovative dishes, is driven by his passion to put his own interpretation in signature dishes.
Chef Ho Chi Ming has curated menus at different places and at different occasions giving his guests a memorable dining experience.
Chef Ming is ecstatic to be a part of the Sheraton Hyderabad family. When asked about his mantra of cooking he said he likes to make it an exciting experience. "I not only believe in preparing scrumptious food but, in taking the guests on an exotic culinary journey through Asia with the food I prepare. This is what I look forward to incorporate at the hotel too." said Chef Ming on his appointment at Sheraton Hyderabad Hotel.
PLEASE WATCH THE VIDEO…IT IS WITH LOVE AND PASSION AND MUCH CREATIVITY HE HAS CURATED A MENU FOR YOU AND ME …AT PALETTE AT THE WESTIN, PUNE