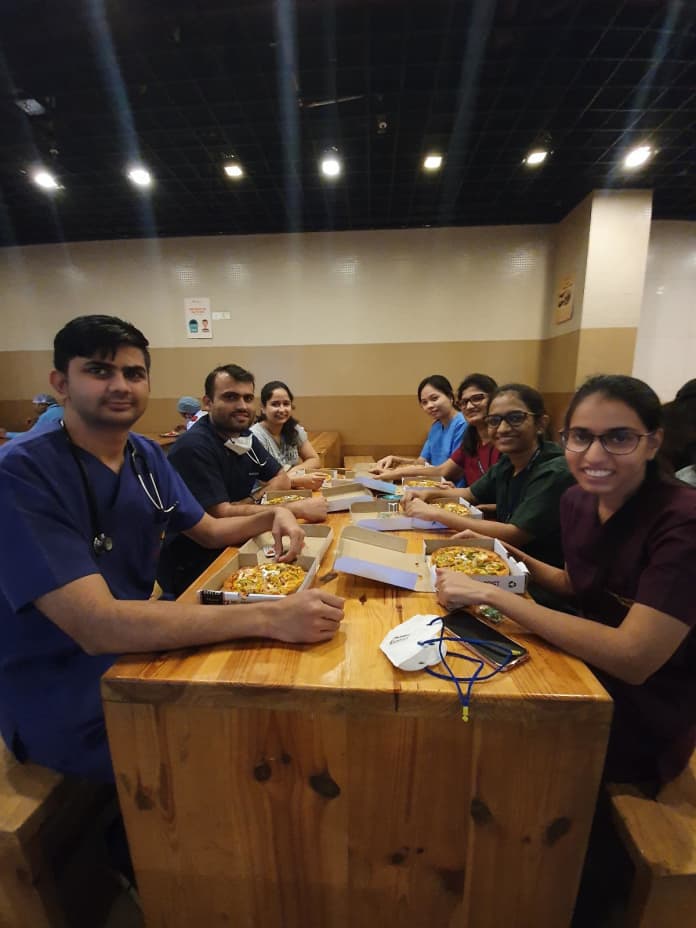 IT IS NEVER TOO LATE TO WRITE ABOUT THE GOOD THAT ONE DOES WHETHER IT BE AN INDIVIDUAL, OR AN ORGANISATION, OR A GROUP OF PEOPLE WHO GET TOGETHER TO SERVE OTHERS. CIRCLE OF CRUST IS ONE SUCH PLACE THAT OFTEN DISTRIBUTES PIZZAS TO THE NEEDY AND TO MANY WHO HAVE HEARTS OF GOLD AND RENDER SERVICES TO OTHERS SELFLESSLLY, SUCH AS THIS TIME THE DOCTORS AND THE MEDICAL STAFF AT RUBY HALL WANOWRIE.
Circle of Crust organized a lunch for Ruby Hall staff
Both the ventures collaborate for a noble cause this National Doctor's Day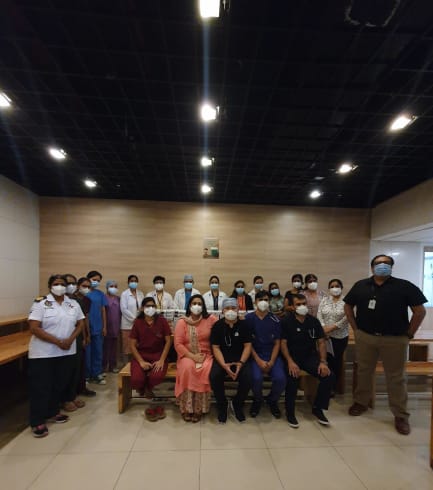 Pune, 30th June 2020: Multi-award-winning food chain brand, Circle of Crust joined hands with Ruby Hall Wanowrie on the occasion of National Doctor's Day to treat their medical staff and doctors to a one-of-a-kind pizza experience.
National Doctors' Day is celebrated to recognize the contributions of physicians to individual lives and communities. Circle of Crust believes that community support is the backbone of any society. They organized a lunch for doctors to present the physicians with tokens of recognition for their tireless work and efforts during this pandemic.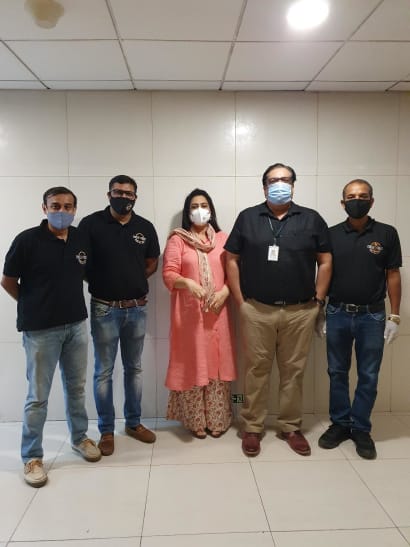 Kartik Ganesh, Brand Manager, Circle of Crust said, "Throughout the pandemic, we have watched with appreciation and gratitude as our frontline health workers have put their own lives at risk to continue serving society. Today it has been an honor and a privilege for Circle of Crust to bring a moment of joy to their lives. We are proud that our pizzas, prepared with wholesome and nutritious ingredients, are especially appropriate to serve to health-aware professionals who would note and appreciate this aspect of our quality.
Circle of Crust also intends to continue bringing smiles to tired faces worn out by troubles caused by the pandemic.
About the brand:
Circle of Crust is the brainchild of Kartik Anand whose mission is to provide nutritive, innovative, and uncompromised products. This clear mission has earned them multiple awards and within a very short span, help become a household brand. With 5 outlets in Pune and still growing, they've also spread their wings internationally and have also opened their flagship outlet in the bustling food court of Dubai Mall.  They also recently launched their 2nd store On Sheikh Zayed road.