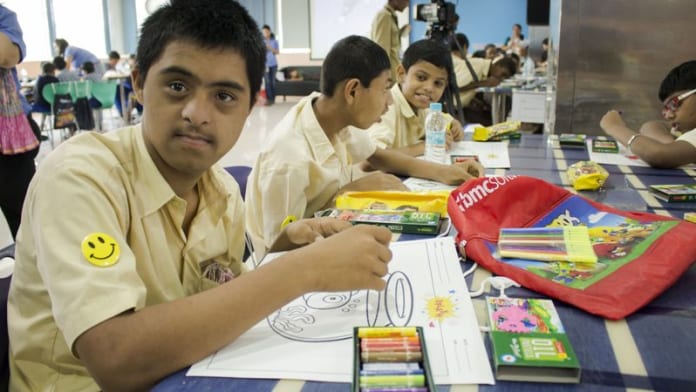 'NGO's are plenty and their purpose varied. People with a common interest get together and perform a variety of tasks (voluntary) be it on the grounds of humanitarian functions,  advocating and monitoring policies, bringing to the government concerns of the citizens, working specifically on human rights issues, the environment, or on health issues, and of course plenty more. A 1995 UN report on global governance estimated that there are nearly 29,000 international NGOs. National numbers are even higher: The United States has an estimated 2 million NGOs, most of them formed in the past 30 years. Russia has 65,000 NGOs. Dozens are created daily. In Kenya alone, some 240 NGOs come into existence every year'(info from the net). India has about 3.2 ngos registered. However, here we are talking about Concern India Foundation an NGO that works ceaselessly to help the hundreds of thousands of needy people. They do it with true love and compassion.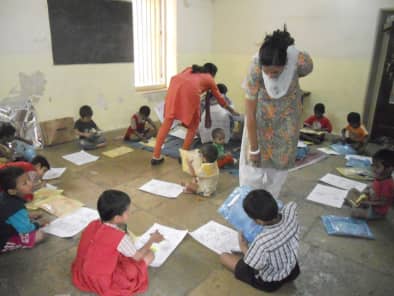 More about Concern India Foundation
'You Complete the Circle when your Actions Change Someone else's Life" is one of the tag lines of Concern India foundation. Their main MOTTO is 'Making the Disadvantaged Self-reliant and Helping them to Live a Life of Dignity.'
Living with dignity comes from an inner strength that needs to be nurtured. It is a challenge to lead your life well when surroundings and circumstances do not support you. When you do not have the means to live even a meager life, when you are handicapped and belong to a segment that has disabilities rendering you in the eyes of others a hopeless case, when society has decided to write you off where social norms made by society have not been adhered to, when life has rendered you a raw deal and you have nowhere to go!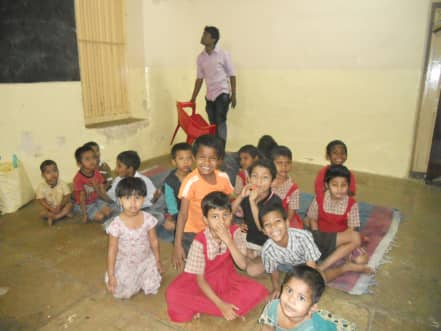 Concern India Foundation started in 1991 understands this. Understands the meaning of living life with dignity. Understands the need of such individuals who need constant support, love and compassion.
I was taken aback when I met these 2 lovely ladies Hyacinth who has been with Concern India Foundation for 6 years and Mamta Mahajan the Head for Pause for a Cause.
Some of us are aware that this NGO exists; however, we are clueless of the grand work that this NGO does. Reason being, they work quietly, sincerely, ceaselessly, for the cause. Their concern lies with the individuals whom they look after. In the process advertising largely about themselves took a back seat.
Concern India Foundation was started by Mr. Ardeshir B.K. Dubash the Chairman of the company. Kavita Shah is the Ceo. It has grown …with 7 offices in the metros. Delhi, Calcutta, Bangalore, Chennai, Hyderabad, Pune, and Mumbai.
Concern India Foundation works with 363 NGOs across the nation. Their focus areas are Education, Health, and Development. Helping People Help Themselves! Concern India Foundation works with the underprivileged, the truly needy to make them self-reliant and live with dignity. It can be women, children, youth.
One of the many projects of Concern India Foundation is Suraksha Project where they educate the adolescents on Menstrual Hygiene and Reproductive Health. Menstruation is a natural phenomenon and is linked to a woman's body. Considered a boon in certain cultures and celebrated on the first cycle, yet it was a limited view by which a woman was looked at…a reproductive machine! In India it is a TABOO and a woman is made to feel unclean, not pure and prohibited for entering temples and kitchens.  Concern India Foundation is making its journey to spread awareness on a large scale.
A lot of girls in villages are stopped from going to school. Meetings are held to counsel parents. Schools, not just government schools, are visited to change the attitude towards the menstrual cycle. "It is all about perception change," said Hyacinth. "We are trying to break into the rigid mindset. Change is a long process. However, if we at Concern India Foundation can change a few in a hundred we have achieved a goal."
Another sensitive area that Concern India Foundation works on is the Hearing Impaired. The foundation works for hearing impaired children. It is at infancy or when the child is very young that they are detected for hearing impairment. Depending on the degree of the impairment they are then helped with a Cochlear implant and Hearing aids.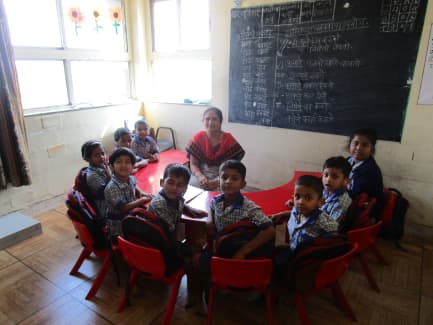 A cochlear implant is an electronic medical device that replaces the function of the damaged inner ear. Unlike hearing aids which make sounds louder, cochlear implants bypass the damaged hair cells of the inner ear (cochlea) to provide sound signals to the brain.
It takes awhile to get accustomed to the hearing aid to get used to the sounds in order to be able to speak. It is by the age of 6 they need to be trained so that they can then be integrated into a regular school.  Concern India Foundation is working on this project. They raise funds from Corporates and fund raising events. It is a herculean task and needs constant attention, and of course funds as these implants are expensive.
Thalassemia a dreaded genetic blood disorder, not known extensively even among the intelligentsia is another medical issue that Concern India Foundation funds.
A patient who is a Thalassemia Major needs either a bone transplant or constant blood transfusion, which again is a very expensive procedure. For every 10,000 children who are born we have 10,000 who are dying, because of ignorance and poverty, not being able to afford the huge amounts.
It is a constant journey of visiting Corporates and asking for support. There are some who give liberally. There are others who have their own NGOs so support is limited or not there, or the profiling of the budget does not match that of Concern India Foundation.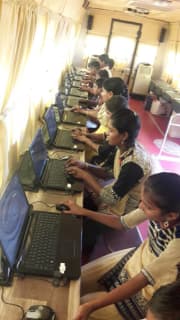 In the first week of February Kala Ghoda is held in Mumbai. Concern India Foundation is a huge part of this 10 day show. Vendors from all over India come and set up their wares. The 10 days are divided to give 100 NGOs space to display their products so as to raise money for themselves and some of the proceeds go to Concern India Foundation.
It does not end here. Concern India Foundation also does extensive work for the environment. Today we are facing water shortage in many parts of India. Concern India Foundation has been making the effort to help in such situations by building trenches around the areas close to natural water sources such that the water is collected and it comes down to places required so that they are able to sustain themselves. Tree plantation is another activity that keeps them occupied.
Above all there are 200 handicapped children for whom a Sports Day is organized. Yes a Sports Day. These kids wait for that day to come. They even prepare for that special day. These kids feel included and a part of society. It is a fun day and food is provided by compassionate hearts.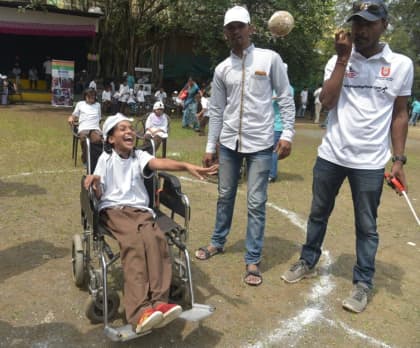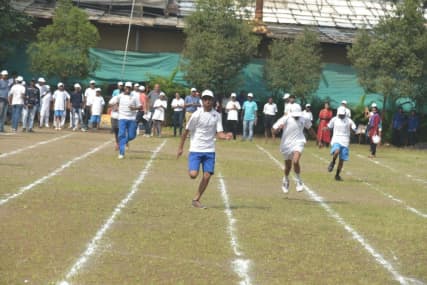 Hyacinth says the foundation has seen a lot of change take place in Pune over the years. They also work with children whose parents are construction site laborers. And there has been a remarkable change such as the kids taking up professional studies. The children are encouraged to go to school and various programs are held for them.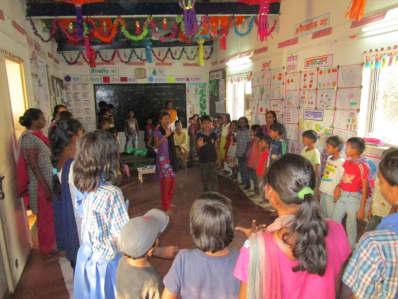 Well acclaimed artists exhibit their paintings which are auctioned at Art Shows organized in aid of Concern India Foundation in most of the Metropolis in India. The proceeds are used for the various activities held by the organization.
PAUSE FOR A CAUSE is a fund raising event that Concern India Foundation started 17 years ago where they provide a platform to indigenous weavers, and designers showcase their weaves, pure Indian classic breathable fabric. Designers make a separate line of clothing which is the Sustainable Line of Clothing and is the pride of India.
Concern India Foundation has a plea… they would like for the Corporates to understand the extensive work they are doing and contribute towards the cause.
If you wish to donate and contribute to the quality work that Concern India Foundation is doing do not think twice. They need your support to help the truly needy. Help them to uplift the less fortunate ones.