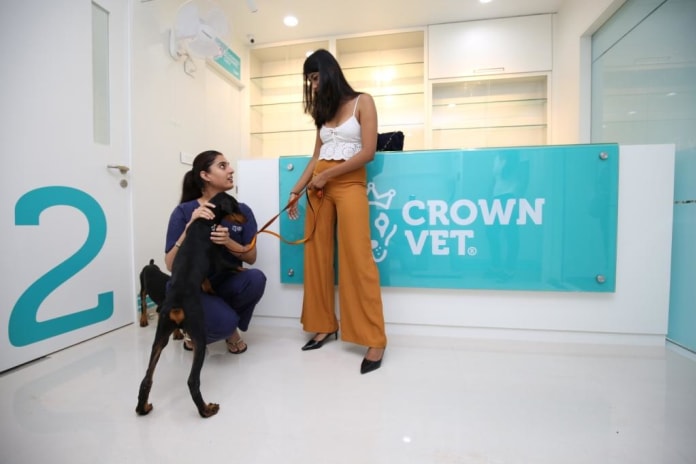 It was a month ago that I got a call to visit a pet clinic at Aundh. I was busy and so could not go. A week later I received a parcel at my door. I was all excited and nervous! I was not expecting one. At least not one that I was informed of! I hurriedly tore open the parcel… I could not contain my excitement. A packet of goodies that looked yummy to the eyes! On close inspection I saw they were treats for a doggie! I was confounded only to later realize that I had a pet and I had been invited to the opening of CROWN VET! It is they who had sent me this parcel. What a grand gesture!
For the love of animals
They say, until one has loved an animal, a part of their soul remains unawakened! And I guess that's true because only from them can one receive love in its most unconditional form. Which in turn transforms us I feel.
I'm a proud mother to a 1.7 year old German shepherd and boy is he handsome!!! I have a slim to no chance of getting angry when he successfully manages to turn my home into a playground. One classic head tilt and his brown eyes… oh those eyes, and all is forgiven.
A lot of us keep pets at home for various reasons. They bring us tremendous joy and manage to alleviate the loneliness that we sometimes go through. No one can deny that they act as therapy. And in this individualistic world it is only they who can give you the unconditional love that we all crave for.
However, what is it that we can give in return? Not that they ask for it. It is unconditional love for them right? However, keeping a pet is like nurturing a child, and they certainly need looking after. And yes not realizing we gradually learn to love them so much that they become a large part of the family you cannot ignore but want to do all to keep them happy.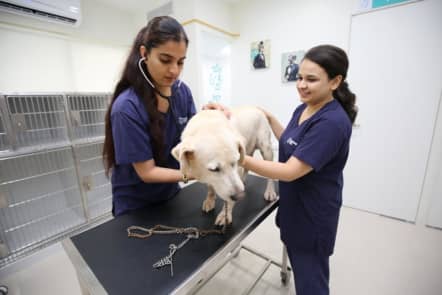 A pet's devotion and love deserves care that is unparalleled.
Crown Vet is one such place that aims to improve the overall quality of care given to pet animals in our country. From a fancy meal right down to the basics, from healthcare to fur care, from treats to candied meats and from toys to a warm bed Crown Vet has it all!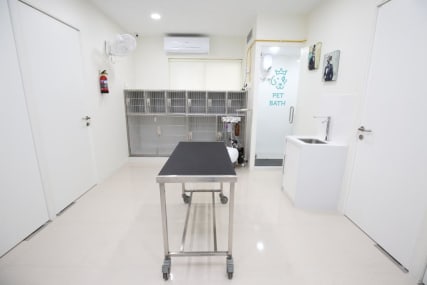 It is a 'pet project' of Pratapsinh Gaekwad of the Royal Family of Baroda
Pratapsinh Gaekwad is the son of Prince Sangramsinh Gaekwad, and nephew of Baroda's last ruler His Late Highness Lt. Col. Maharaja Fatehsinhrao Gaekwad of Baroda who was the founder member and president of the World Wildlife Fund (WWF) in India. The Late Maharaja's wife, Her Late Highness Maharani Padmavatidevi Gaekwad (daughter of the Maharaja of Jodhpur) was an ardent dog lover.
More about Crown Vet for the Pet
Established in 2016, Crown Vet is a Mumbai based veterinary care provider setting up high quality pet care clinics that have state of the art infrastructure and passionate trained veterinarians. With its first Pune clinic up and running in Kalyani Nagar in late 2017, Crown Vet now has a fourth clinic snuggled and 'cozied' up for the pet in Aundh, an affluent suburb in the north west of Pune. Pet lovers in the neighbouring area needn't now travel distances. You have a well designed and well thought out pet clinic near at hand.
"The new Aundh clinic was set up with the intention of being closer to our growing customer base in Aundh and Baner. Since the launch of our clinic in Kalyani Nagar we found many pet owners travelling from this side of town to visit us. It was the right location and we are really happy with this clinic. It is a fully equipped clinic where pets can be properly diagnosed using the latest equipment. Our appointment based structure allows for pet owners to spend sufficient time with their vet and also have all services under one roof" says Pratap Gaekwad.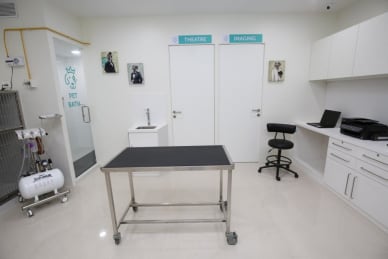 And to keep all connected Crown Vet is launching a transportation service that will connect the clinics and ease out the travel for the owners.  Owners can now travel to either clinic.
Some of the key services for your pet
The main, a veterinary consultation. X-rays to determine all is right within. Surgery if needed. Dental treatments. Pets also suffer like we do with decay in our teeth! Pathology Services, IV Fluid Therapy, Medicated Bath to save your pet from ticks, fleas and any other skin disorders, and Microchipping. Now this is what I call 'looking after!'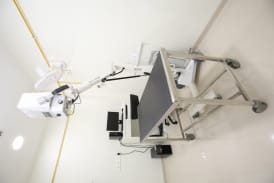 New pet owners now have specialist puppy appointments. And am sure they will enjoy being there as the area boasts of toys, leashes and a host of other products thus making their visit to the the vet a fun filled experience.
There is more for your pet
You can buy products over the counter at the in-house pharmacy that is manned by a licensed pharmacist.  Once again Crown Vet has made it easy for the owners. They needn't go hunting for special pharmacies that stock veterinary products.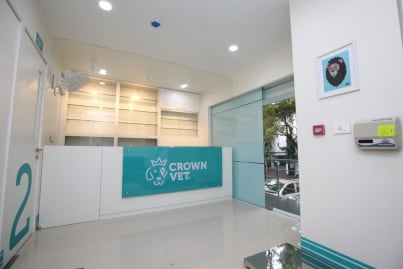 A well thought company Crown Vet has a strong customer base both in Mumbai and in Pune. They are relentlessly focusing on making owners of pets aware of preventive medicines and routine procedures like Neutering and Dental clean ups.
Crown Vet loves your pet. It wants you to know that your pet is in safe hands. Especially when undergoing surgery.
Crown Vet understands unconditional love.
Located at Anand Park, ahead of HDFC Bank Aundh, the clinic will be open for consultations from 10:30am – 7:30pm Monday to Saturday.
Charges – Consultations – Rs 400, X-Ray – Rs 800, Hospitalisation – Rs 1500 per night, Medicated Baths – Rs 900, Dental Scale and Polish Package – Rs 8000, Neutering Packages starting from Rs 4500.