Cycling in India was known in the 1930's and was introduced by Jankidas the actor and sportsman. In 1938 both Jankidas and his manager Swami Jagan Nath entered the British Empire Games at Sydney. We in India were a part of the international cycling circuit. However, by 1954 cycling as a sport began to die a sad death.
In fact as time went by cycling as a sport was not given much credence. The economic and socio mindset that prevailed was averse to the sport of cycling as a culture. It was actually looked down upon.  Cycling was then looked at merely as a means of transport.
Divya Tate is an epitome of strength and vigor. One who never gives up on her dreams. One who had a vision for cycling as a sport in India which she met systematically and diligently. She now has a dream of inviting more women to be a part of the cycling community.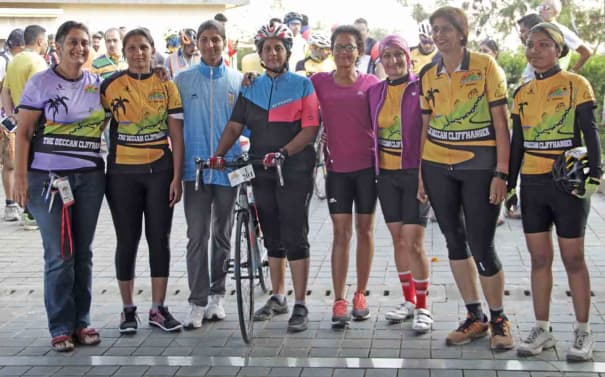 Divya Tate loves Cycling
In 1992 Divya Tate a mother of 2 lovely boys moved to Pune. Pune then was a still a pretty barren land, unlike the concrete jungle it has turned into today. She took a halt from cycling for 2 years to nurture her growing boys. She, a lover of cycling had always cycled till then.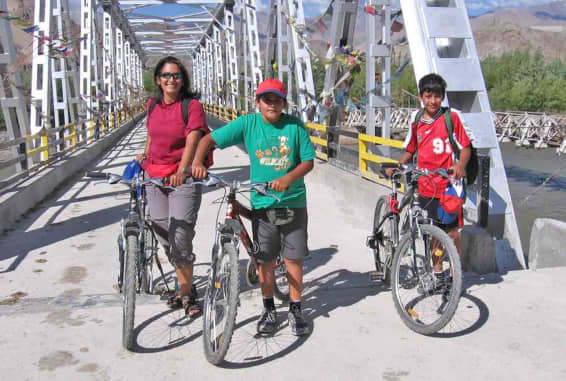 Divya Tate was also of the opinion that cycling as a sport was dying because of the fragile economic status being attributed to the sport. Once cycles began to be imported people began to look at the sport with a different perspective.
"Yes, cycling is an expensive sport. A proper cycle for the sport would cost you anything from 2 lakhs and above." Said Divya.
And mind you there is also the accessories that go with it. The coach to train you.
The Perspective on Cycling as a sport
"In the last decade, the perspective has definitely changed. Cycling on an expensive bike was the distinguishing factor. Also, NRIs who had moved to India after the economic crash in America came with a different understanding of the cycle. Not only was cycling a huge sport back in America, it was also a mode of transport in their adopted land."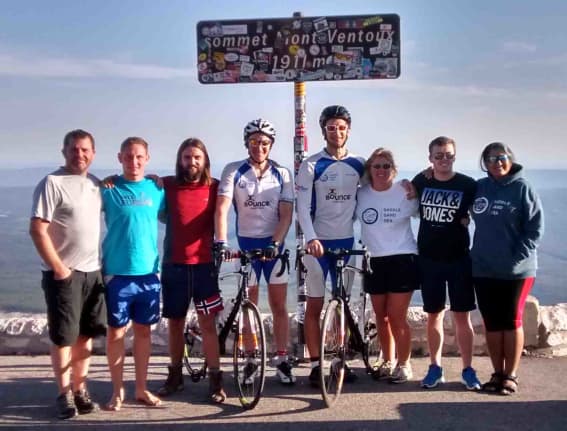 But how did Divya start her journey I was curious to know, as Divya Tate today is known in the cycling circuit for the tremendous work she has been doing in this field of cycling as a sport.
Cycling for Divya Tate gave her the freedom that she loved. She would use the cycle to commute and travel to school with her children, thus contributing to a clean environment. She definitely did not want to add to the air pollution that was growing in percentage.
Divya Tate's Journey in the field of Cycling
In 2009 a long distance ride of 200 km was announced.
"I had never looked at numbers. However, there was a headline by the event organizers that went 'THIS IS THE RIDE THAT WILL SEPARATE MEN FROM THE BOYS.' "
That sure sounds like a challenge. Must say good strategy. It definitely provoked Divya to participate. So Divya and another girl signed up. I wonder what did the male gender say?
"That is the process that brought in the transformation. Riding long distance is an endurance process. You are challenging yourself at every kilometer to go further. You want to experience the feeling of having completed more than you thought you could. It is not about the accolade or any validation from outside. You have to introspect and see what you are feeling when you push a barrier. There is a certain sense of resolve that comes with the accomplishment. Even the failures give you something to learn from. You have to look at what that gives you and the process of being able to push yourself. And surely the bunch of things that happen to you is a process of transformation."
Divya became the first woman to qualify the long distance for France. PBP…Paris Brest Paris. It is a long distance cycling event of 1200 km from Paris to Brest and back to Paris.
The first attempt ended in failure.
I sure would not call it a failure as to qualify for this cycling event one needs to complete a series of rides from 200 km to 300 km, to 400 to 600 km within the time limit and rules.
She became the first woman Super Randonneusse (SR) in India.
The transformation to take place after this event was phenomenal!
Transforming the sport of Cycling in India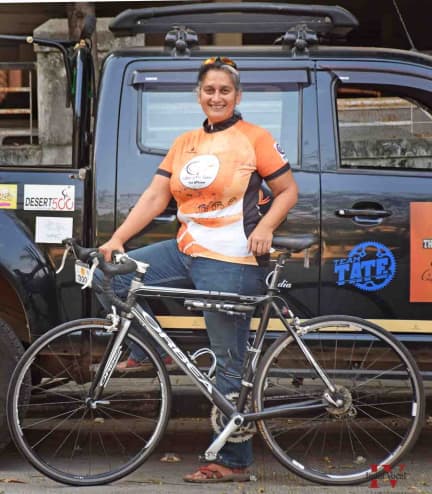 "We have traditional things like palki and other cultural rituals and activities which are our pilgrimages. This was like an ultra cycling pilgrimage …a 120-year-old event that generations of people have supported along the road for the love of the sport. You have people from all around the world taking part. So you are kind of among some sense of equals. You bond with people from every other part of the world. We speak different languages but we bond with each other with our gear and our cycles. It was a wonderful event and that wanted me to bring it to India and see this transformation taking place in our country."
Divya established the Audax India Randonneurs Foundation. It is a registered non-profit organization and linked to the French club Audax Club Parisien (ACP). She changed the face of cycling in India. Divya is the representative for the organization in India and she is also the representative of all the clubs across the country.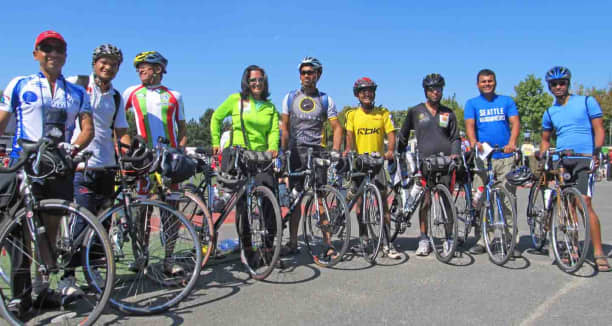 "We now have 43 clubs all over India. This is 2018 …in 6 years we went from 3 clubs to 43 clubs."
That is commendable. And so I ask her how did she manage to grow these clubs? What is the strategy that she used?
No strategy she said.
"I cannot take credit for this on my own. A lot of things were happening at the same time. I saw myself having to facilitate this without pushing it. Things took place. I feel there was an event that had an effect on all of this.  The marathon that took place in 2006 triggered the racing bug. There was also the economic crash in the US when the software guys came back. With having commuted on cycles in the US, they came back here to find the country which was not so cool before now had cool bikes that allow you to be the elite."
And of-course facebook had a large role to play. One wanted to showcase one's achievements on FB. Every race that was won was posted in the post. The number of likes one got was 'the high.'
"Bragging about your own achievements is a good thing.  We were able to talk about our story on FB."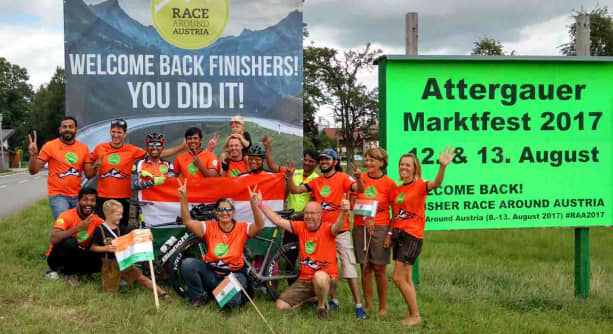 A number of factors were responsible for the popularity of this sport. However, one cannot negate the long hours of training, the endurance you require for those long events, the sheer dedication, and passion required for such a sport because cycling for long hours sometimes 30 hours at a stretch can become monotonous.
Read Also: 'Indian Government is doing well at the city level'
More about INSPIRE INDIA
I needed to know more. Inspire India, Cliffhanger, Race across America- RAAM…it left me confused.
When Divya participated in PBP she was invited as a crew to America for Race across America, the toughest race of them all. It is a 5000 km race over 5 days. Last year 2 of our Indians finished the race successfully.
Divya then once again was determined to bring this to India and she did.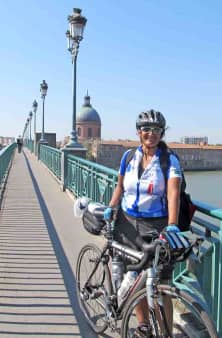 Since she wanted many more people to fall in love with this sport she started 'Inspire India.' Deccan Cliffhanger is a cycling event that Inspire India conducts. It is a 640 km cycling race to be completed in 30 hours non stop!
So now I have a better understanding.  There are other categories of the race. One of them being Ultra Spice…from Goa to Ooty and back to goa. I am told it is a beautiful route. Also covered over 5 days.
For races such as these that span over 5 days, the racers need to have a good plan in place. Each cyclist according to the rule needs to have at least 2 cars with a 10 member crew helping him. However, Divya out of great experience recommends 3 cars. The crew needs to be trained as they are the racers support system. The racers need to understand this aspect, hence constant communication among them that is clear and transparent is essential.
Deccan Cliffhanger is in November. Those interested may start preparing now!
Ready Get Set Go!