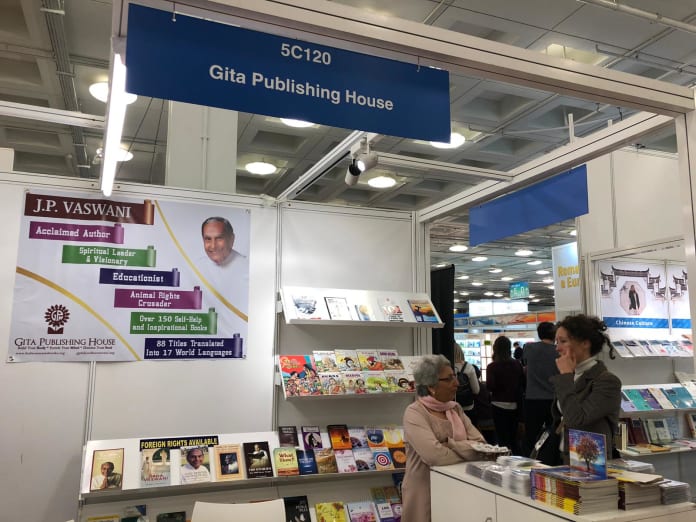 Publishing House (GPH) participated in the prestigious London Book Fair, held last fortnight for three days, at the famous Olympia Center. The city received the team with a warm and sunny welcome much against the odds of the usually grey London weather. With such a positive kickstart, the rest of the fair proved to be a great success. It also reinstated the fact that teachings of saintly souls continue spreading the light even after they've left their physical abode. Such was evident as fans and followers of the author and humanitarian, J.P. Vaswani flocked to the booth of GPH to check out the new book editions and progress of existing works. Gita Publishing House is a self publishing arm of the Sadhu Vaswani Mission, Pune, working since long to bring out the writings of the Spiritual Masters Sadhu Vaswani and Dada J. P. Vaswani.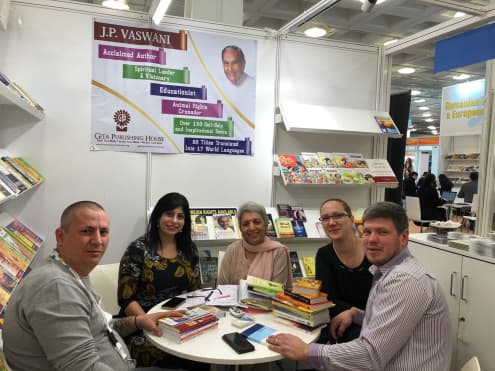 So powerful was the penmanship of the humble Dada J. P. Vaswani that his books have reformed the lives of his readers. What better example than the fact that publishers from Romania want to translate his writings in Romanian language. After having read and applied the teachings of Dada J. P. Vaswani, the Romanian publishers wished to share the benefits with their countrymen and this was made possible by the earnest efforts of Ms. Gulshan Dudani, Managing Director of GPH.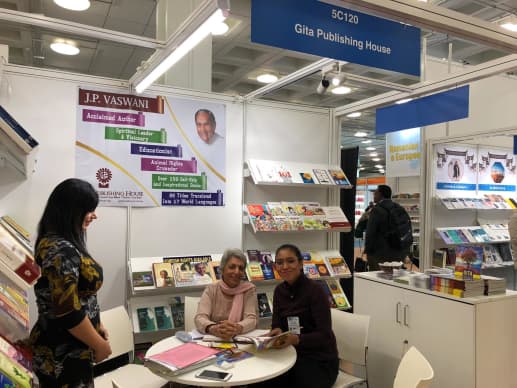 Another success story was a Distributor from Abu Dhabi who took interest in Dada's books to distribute in their country. Apart from these 2, an Indonesian publisher showed immense interest and plans to translate the Author's books in Bahasa. Thus another triumphant endeavor was accomplished on yet another global platform by GPH and many more to go.