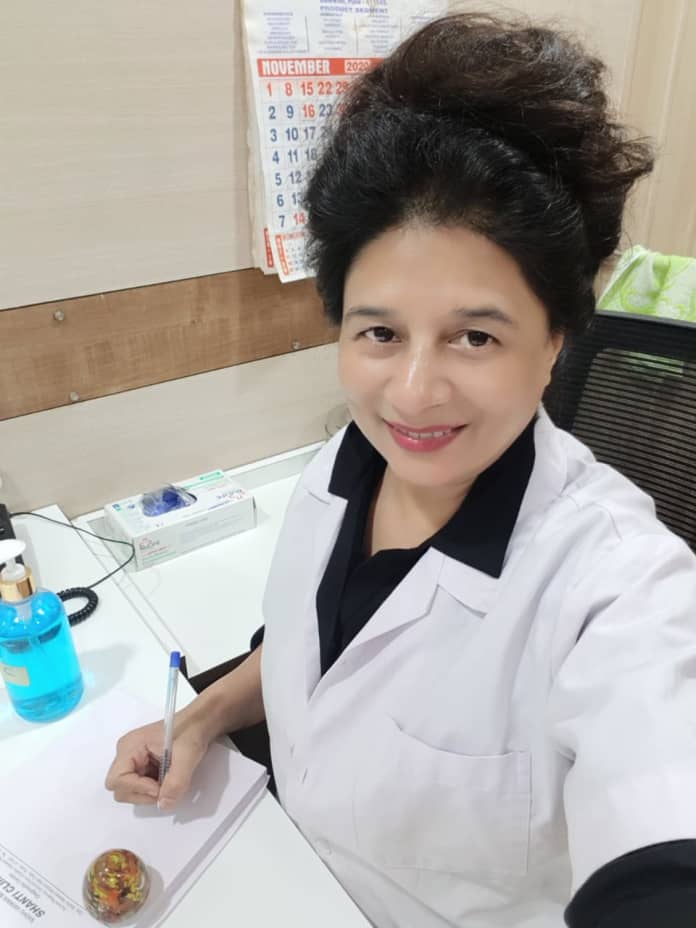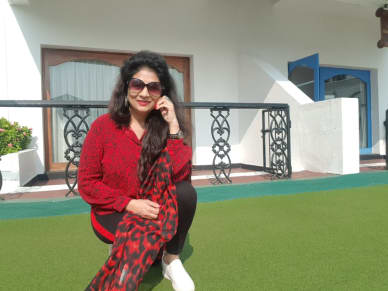 Healing comes from taking responsibility. From digging deep within to find the courage one needs to heal oneself. And it's not easy. Mental and emotional well being, our thoughts, our feelings and resulting actions create our reality thus expediting or slowing down our healing process whether internal or external because at the end of the day, the root cause is always within.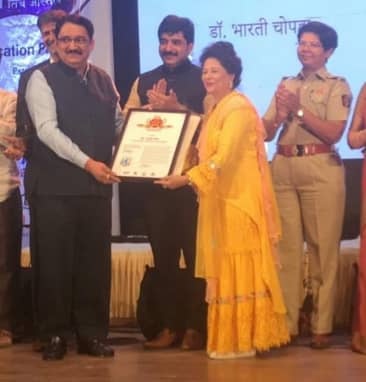 Dr. Bharati Chopra, with all the accolades under her belt, a gold medalist topper, National merit scholarship holder, most noble and best student awarded by the vice chancellor of Pune University, Bernard Shaw awards for academic achievements and the First lady university representative of Wadia's college who was given the Women's Pride of Pune award, is still known most for this very responsibility and courage she has shown consistently over the years; and not for herself but others. Her positive mindset, her soothing voice, and the hope she gives her patients and to all those who need it through her spiritual practices coupled with the medical assistance are what brings about the change.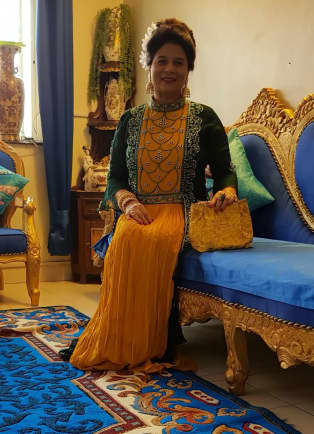 Passionate about keeping a beautiful home, it has been feature in many papers for its creativity. Dr. Bharati Chopra is a Kathak n kuchupudi dancer and her motto is Live and Let Live, that her words, thoughts n actions should never harm anyone. She was an excellent student and participated in all college activities. A brilliant orator, she has written over 5000 articles on stress and beauty. Dr. Bharati Chopra also wrote regular columns for the Indian Express, Maharshtra Herald and Aaj ka Anand.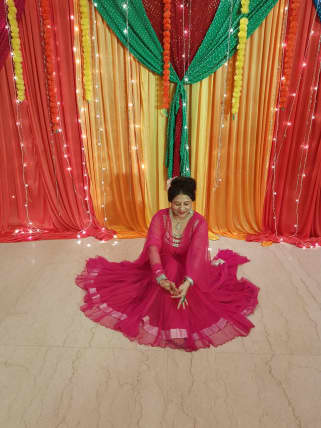 A motivational speaker, Dr. Bharati Chopra is the senior advisor for the College of Engineering, Pune and has been working for the Inlacs Hospiatal since the last 20 years. She has worked at the Shanti Clinic as well for 22 years and with many orphanages too that look after deaf n dumb kids; also the blind. Dr. Bharati Chopra is always ready to help the physically disabled and special needs patients.  They arrive from all over Pune and different parts of Maharashtra only to be looked after by her.  An Ayurvedic hair therapist, she gained experience from the Armed Forces Medical College and has also taught at the Nursing College.
Dr. Chopra conducts various workshops nationally n internationally on memory retention, anxiety, stress, alcoholism and depression. She helps girls and boys who have been rejected because of their skin and hair problems. A kind of a fermented paste is applied to their scalp and they get their hair back. For her, that is the most rewarding feeling.
Covid has been the most stressful time. Dealing with the unknown and that too while being away from most of our support systems.  So she tried to keep people motivated. She started her channel so that her voice could reach old people and she could help soothe them.
During the Pandemic she saw many suicides, people who could not deal with the pressure and so enforces more on the practices that force us to go within and heal the mind and our emotions. She believes that if we stay focused and if we can forgive, let go truly while staying positive, then we can conquer anything.
Exercise to her is very important and loves to walk and ask other to as well. She asks them to concentrate on their body's synchronicity with its breath work and to also use positive affirmations to reprogram the mind. Focus on the good, don't be afraid, rest when tired and resume when comfortable. Well that's how easy she makes it for all the lives she touches!
#CS
#chandukaka&sons
#classapartindia
#weddingdestination
#indiavocal