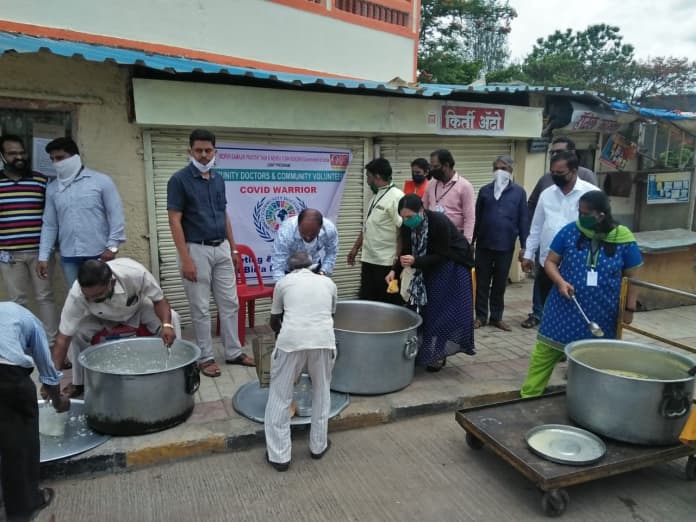 It is true when they say that the goodness of some people keeps the world going. This pandemic has surely shown us who these persistent people are – our Covid warriors. Another true warrior is Dr. Jyotsna Awari. Not only has she worked round the clock all through the lock down but has also performed many emergency deliveries in this tense atmosphere. She owns and runs the 'Awari Hospital' in Alandi for the last 20 years, which she kept open 24×7 for her OPD and IPD patients. it is located at the holy place of Sant Dnyaneshwar.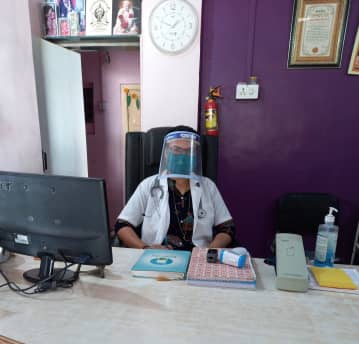 Dr. Jyotsna Awari is working as a Director of Maharashtra state of Community Doctors and Community Volunteers by Morya Ssamajik Pratisthan and Nehru Yuva Kendra (Government of INDIA).
Dr. Jyotsna Awari conducted a joint program with Morya Samajik Pratishthan and Nehru Yuva Kendra (GOI) as a community doctor and director for Maharashtra. She has done her BAMS MD from College of Ayurveda and Research centre of Nigdi, Pune and also has an MA in Sanskrit. She embellished herself further with a Diploma in Panchakarma and a Diploma in Nutrition and Health Education.
Dr. Jyotsna Awari believes and has proven that a doctor's work does not end at prescribing medicines. They have to help the patient sustain with the right positive attention, moral support and affection. She also takes great care of her paramedical staff and ensured throughout that she as well as they, all followed all the Covid rules and practices making PPE kits, Sanitizers, shields and masks available for them.
From arranging medicines for patients even after the discharge if needed, getting admissions in bigger hospitals run by PCMC to arranging oxygen cylinders and ambulances…she did it all. Dr. Jyotsna Awari also organized food donation camps for the needy during the lockdown.
A Positive, health conscious person, Dr. Jyotsna Awari is very active on Social media, plays badminton, dances Bharatnatyam, writes poetry and also enjoys doing yoga.
#chandukaka&sons
#classapartindia
#weddingdestination
#indiavocal