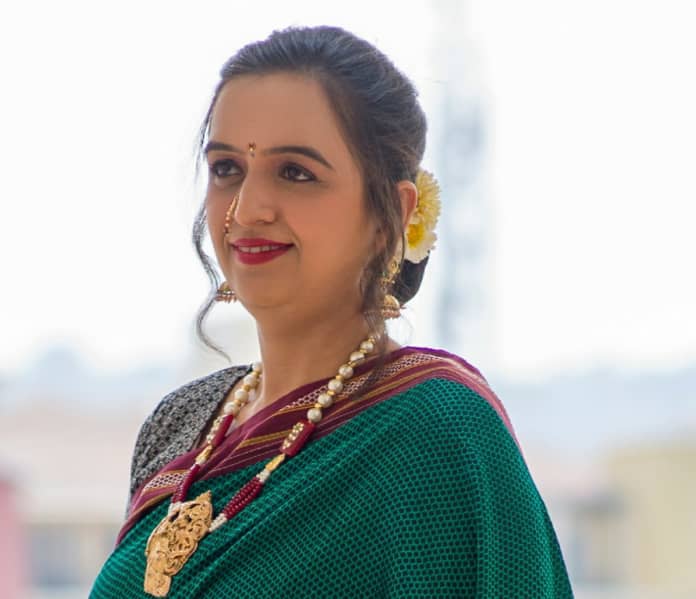 Beauty with Brains –  Dr. Kirti Dang-Longani ,Mediqueen, Mrs Maharashtra Radiant 2020, and a  Homoeopathic Consultant has many awards to her acclaim of which some prominent ones are the Gaurav Puruskar, the Inspirer Award, the Education Icon 2018.
During the lockdown, Dr. Kirti Dang-Longani tirelessly treated patients at her clinic. Arsenic album 200, the homoeopathic immunity booster to help with Covid – 19 was distributed free of cost in slums and many contaminated areas.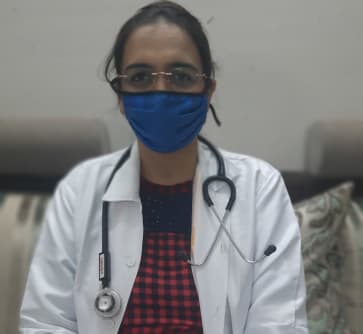 Dr. Kirti Dang-Longani also provided free online consultation under the services of her title – Mediqueen. Free consultation for residents of societies who could not step out, was also provided by her during these months… it is due to such efforts of these Covid warriors we've been able to face this Pandemic as bravely as we have.
A Doctor, a Professor, a Social Activist, Mediqueen, and Mrs. Maharashtra Radiant 2020 believes:
"A healthy and educated women can procreate a healthy society"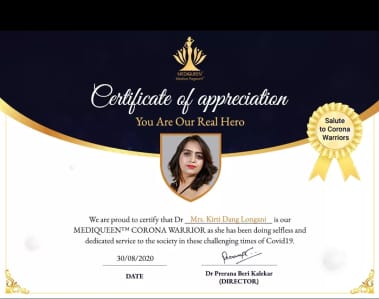 This belief of hers motivates her to work among the tribal women for their upliftment.  Conducts trainings and health camps often.
Dr. Kirti Dang-Longani has authored 6 books and written several articles, and has been a speaker at the National & International Forum.
#chandukaka&sons
#classapartindia
#weddingdestination
#indiavocal