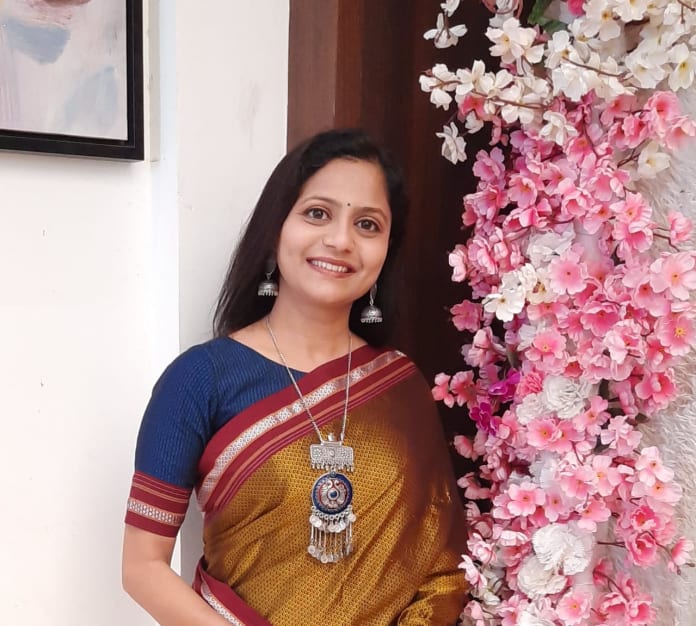 To say 'I'm busy' is synonyms to saying 'I don't want to', for people as driven and dedicated as Dr. Leena Borude. Extracting twice the hours from a 24 hour day she is unstoppable when it comes to healing, helping and giving hope. And one can evidently see this from the body of her work and her very deserving accolades.
With over 17+ years of experience, Dr. Leena Borude is the founder of Rakshata Ayurved and Panchakarma, Sanyukt – Together We Can, a consultant Ayurvedacharya and Panchakarma, Medical Yog specialist; she is also a Garbhasanskar specialist. She is a consulting physician at the Film and Television Institute of India as also a Core Committee member of Ayurved Vyaspeeth. Though Dr. Leena Borude invests her time and energy in all aspects of health care, her key area of interest is Women's Health. A Social Activist working with NGO's like P. M. Shah Foundation, Monera Foundation, Balagram etc, the awareness and social welfare camps and workshops she has held and/or conducted are: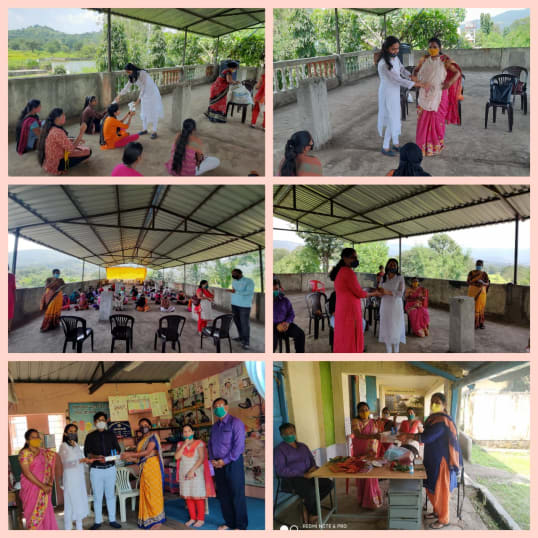 Health Check up camps in schools, colleges, Senior citizens clubs and at various other places.
During school health checkups, distribution of masks, sanitizers, sanitary napkins, first aid kits, school material, and things required on a daily basis was done at 4 Schools and anganwadis in Mulshi. Teenage girls were educated about menstrual health and hygiene as well.
Free health checkups & medicine distribution in remote villages of Maharashtra in association with the Monera Foundation.
Through Sanyukt, social activities and checkups for other doctors.
Dr. Leena Borude also has,
Been a part of 'Doctor at your doorstep' lecture series for people with P.M.Shah Foundation and conducted many sessions in this programme.
Worked as a Jury Member for the Arogya Film festival for last 3 years .
Honored by Padmashri Dr. Tatyarao Lahane , Padmavibhushan Dr. Sancheti and Raman Magsaysay awardee Dr . Bharat Vatwani at the Arogya Film festivals
Been honored with Nari Shakti Award by Aapla Awaj channel .
Been awarded by Ayurved Vyaspeeth twice for propagation of Ayurved.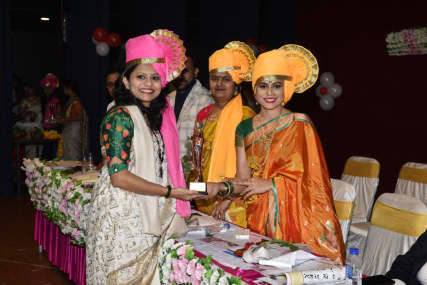 Dr. Leena Borude kept up this pace and hard work during Covid – 19 as well and accomplished the following:
Arranged groceries, medicines, masks and sanitizers for needy people and police departments at various places all over Pune and still continues to do so.
This year at the end of February, Dr.Leena Borude took the initiative to conduct different programs of public awareness regarding COVID 19.  Many sessions were conducted on immunity boosting as well. These were conducted on social Media too so people should be more aware of the Pandemic.
Throughout the lockdown, Dr. Leena Borude continued her practice as a Doctor and free online consultation for Covid positive patients and their relatives was given along with medicines. She also provided Aarogyarakshak kadha, an immunity boosting herbal decoction to many cities and villages in Maharashtra for free. 
Grocery and medicine distribution drives for front line warriors – the Police, was also done through her foundation Sanyukt and they distributed snacks and clothes to the needy during Diwali.
#chandukaka&sons
#classapartindia
#weddingdestination
#indiavocal