"COVID Task Force" with Dr. Manisha Doiphode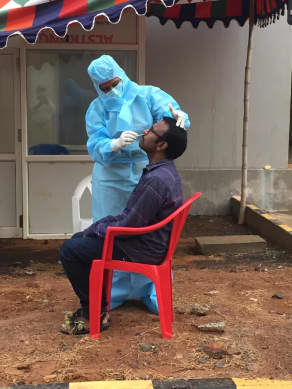 A clinical Geneticist & fetal medicine consultant Dr. Manisha Doiphode started her journey 15 years ago at a time when both the streams were very new to India.
Her passion for the subject lead her to giving talks to her colleagues making them aware of genetic diseases, genetic diagnosis & genetic counseling. She would have talks at CMEs and workshops; and this benefited her largely as she began to be recognized in this field and today gets patients from all over India.
Eloquent as she is, she also writes well which has made her a part of the Editorial Board of the IMA PCB Executive Committee's award winning news letter SPANDAN. 
She has many firsts to her credit. Nityanand Clinic in PCMC, is the first stand-alone genetic clinic that Dr.Manisha Doiphode started.  In 2016 Dr. Manisha Doiphode started the first of its kind genetics facility in PCMC with laboratory, prenatal diagnosis, counselling, training and research under one roof. This was started with a medical Geneticist.
More than a 1000 doctors and science post graduates have been educated and trained on reproductive genetics and medical genetics at MUHS; a part of the genetics module of this 6 month course was designed by her. Besides being a visiting faculty at MUHS she is a visiting faculty at SPPU (Pune).
She was a clinical consultant on PUBOS ( Pune Urban Birth Outcome Study), with world renowned scientist, Dr. Anita Kar.  She has won the first prize at the 1st PPHC conference organised by Pune University for her poster presentation on birth defects.
Now a Clinical Geneticist with LifeCell International Private Limited, doctor and her team worked relentlessly. During the pandemic Nityanand Genetic Laboratory was the only genetic diagnostics laboratory in PCMC offering genetic diagnostic services.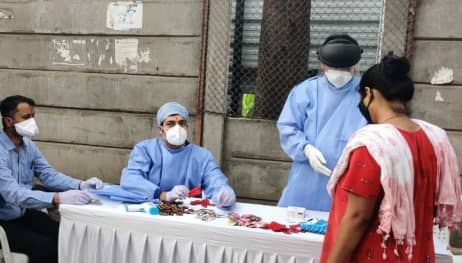 The "COVID Task Force" established in her housing complex had strict protocol for the residents that needed hospitalization. Pamphlets with all the necessary instructions, rules and regulations, hospital and laboratory numbers, emergency numbers were printed and distributed.
They were awarded with a Letter of Appreciation from Lokmat for their contribution for working non- stop during Covid-19.
During the pandemic Dr. Manisha Doiphode extended herself to the yeoman service of distributing food packets to blind families through the Tejada Foundation.
#Chandukakak&Sons
#ClassApart
#ClassApartIndia
#Weddingdestination
#Indiavocal