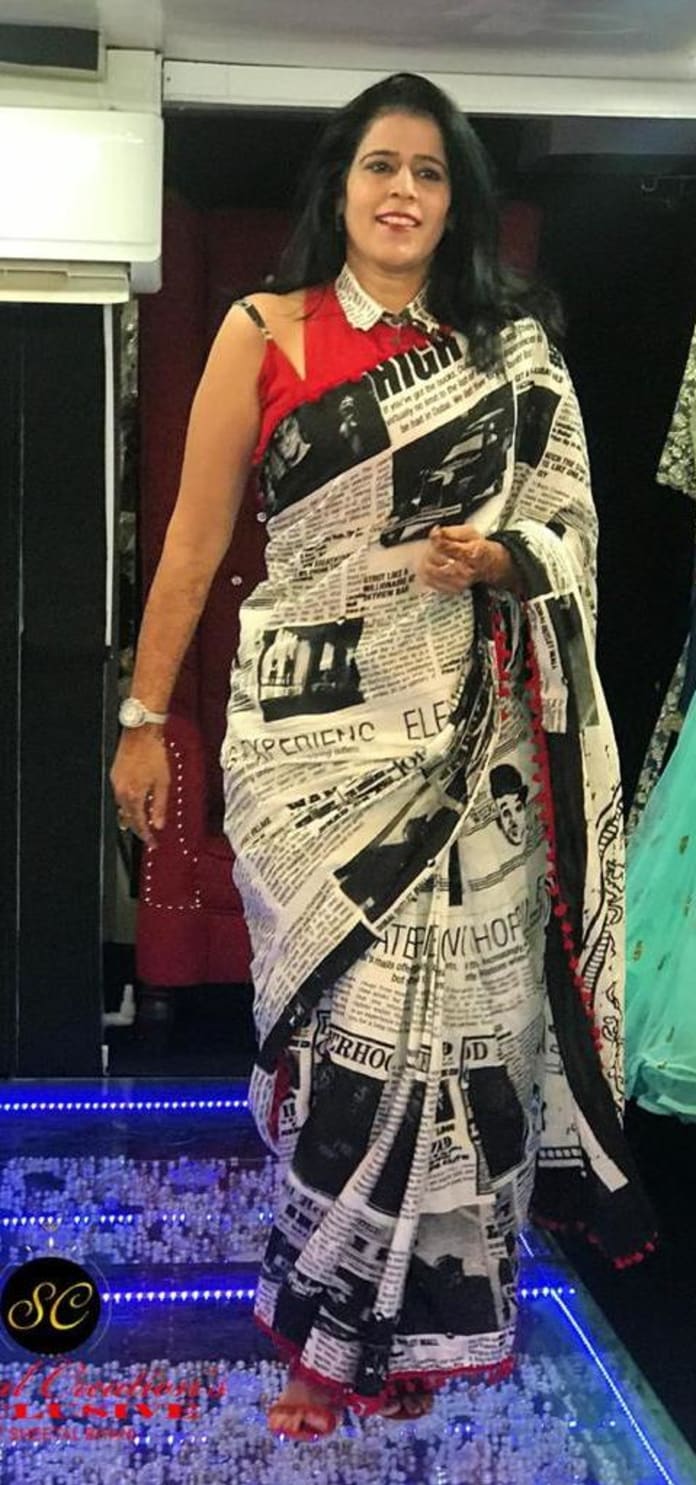 Evolution, the struggle to exist and the survival of the fittest; those who adapted lasted through the ice age and all else that came. Perfect in a Geography or History book, however the reality and its ramifications were both felt when in March 2020, Covid – 19, the Pandemic that has leveled humanity with its unprecedented nature taught us to appreciate and introspect. And those who could not evolve, succumbed. Others came out survivors.
Dr. Ritu Lokhande, a Radiologist par excellence who has been practicing since 15 years is also a styling expert, philanthropist, food critic, marathoner, fitness enthusiast, cricketer, blogger, writer, and anchor! She describes herself as a Radiologist by profession, Fashionista by passion, and a Socialist by mission.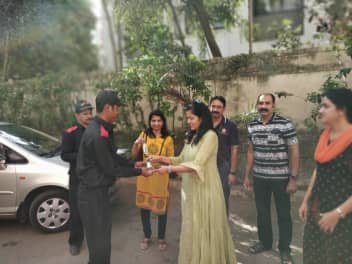 Dr. Ritu Lokhande has worked hand in hand with the government and provides free USG services to the poor and needy under the 'Pradhan Mantri Matru Seva Yojana' once a week.  During Corona she realised, that there is a shortage of sanitizers and essential goods for the not so privileged, and took up a drive to distribute sanitizers to sanitation workers, security guards and class IV workers of residential societies in Aundh, Pune.
As a state coordinator of Raksha (an initiative of IRIA) along with Radiologist colleagues of PCMC, she distributed 300 kits of essential goods including eatables, sanitary pads and sanitizers, as the issues of underprivileged were on a rise and because of the aftermath of the resulting unemployment due to lockdown. For her there is no joy greater than helping others and receiving their blessings in return; it's a satisfaction that unparalleled.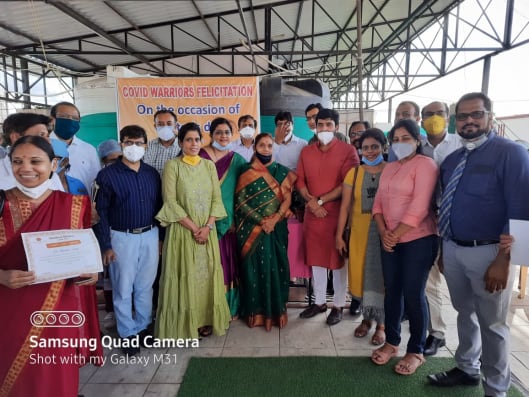 She got recognized for her work and then felicitated and appreciated by the Pune Mayor Mr. Murlidhar Mohol for working methodologies during Covid.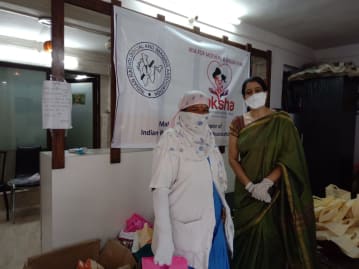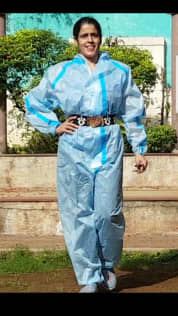 Dr. Ritu Lokhande was also felicitated by the Marathi Newspaper Pudhari for all the social work done during the Covid and for encouraging Women Empowerment and 'Save the girl child' at various fronts . Her motto is to keep on doing ordinary tasks in extra ordinary way to keep making the difference.
During these stressful times, to help her radiology colleagues to cope and find a release, she started an FB page – 'Radiology Art Podium' along with other seniors and arranged for various competitions such as dance, rangoli, a fashion show, mimicry, singing and all the events were judged by the best of the people from their respective industries thus bringing in the required rejuvenation. The current competition is cooking! Dr. Ritu Lokhande was also the judge of a fashion show along with Ms. Daina Penty and Lovell Prabhu. The dancing was judged by Shiamak Dawar.
To say that she is multifaceted is an understatement. Dr. Ritu Lokhande has participated in the Lavasa Car Rally for three years consecutively and participated in various cycle rallies as well. She was a key player in organizing the 'Medi-queen beauty pageant' – a pageant with a difference, by the doctors for the doctors. Invited as guest of honor at the Femina Miss INDIA FBB 2018, she believes a healthy mind rests in a healthy body, and that only a healthy body can nurture a healthy family and society.
Dr. Ritu Lokhande runs marathons, is a yoga enthusiast, dances everyday and performs Zumba. She loves cooking and says its 'love made edible'. She can cook right from Punjabi cuisine to a continental fare, dishes from various Indian and International cuisines and cakes, croissants as well. to her, Emotional well being is very important and enforces the importance of staying in touch with Friends and Family even if it may be through Social Media. She also stresses on the importance of 'Me Time' and focusing on self development and growth.
Dr. Ritu Lokhande as also arranged a run to support a blind girl who ran from Kashmir to Kanyakumari. She is the Pinkathon Ambassador and volunteers support for various marathons to spread health and fitness in and around Pune. The 'Beti bachao beti padhao' campaign is an important mission of her life. She has also performed many skits for awareness in association with PCMC officials and written many articles in various newspapers about the same.
From the many prominent positions she holds, here are a few: Dr. Ritu Lokhande is the Founder secretary of PCMCRA (pimpri chinchwad maval chakan radiology association), Joint secretary of PCMCIRIA 2018-19, Executive member PCMCIRIA 2018-19 of since inception, Raksha committee of MSBIRIA since 2018, Maharashtra state coordinator of Raksha (IRIA initiative to save girl child), and Cochair person of super women committee of IRIA. The Joint secretary of IMA PCB (Indian Medial Assocaiton Pimpri Chinchwad Bhosari branch), Core committee member of BMA( Baner Aundh Medicos Association), Joint treasurer of SPDA ( sangvi pimple gurav doctors association), Jury of Ala mode ( intercollegiate international hoteling competition), Jury of Rad Fashion Idol. She has organized various state and national conferences of Radiology, to name a few, www@2018 trendsetting conference by the women radiologists, women as speakers and women related topics. Also find below some of the awards that Dr. Ritu Lokhande has won from a list of many prestigious recognitions:
Recipient of best secretary award from MSBIRIA
Recipient of SPDA bhushan
Recipient of Mi nav durga puruskar from pudhari newspaper .
#CS
#chandukaka&sons
#classapartindia
#weddingdestination
#indiavocal