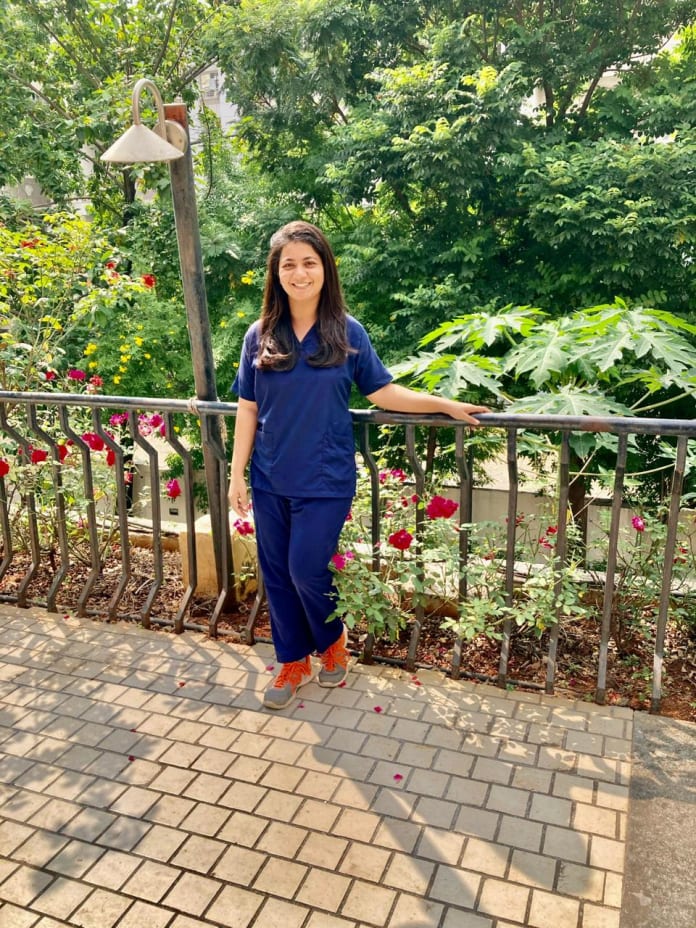 Who is a successful warrior? No one out of the ordinary; a man/woman just like you and me; however, with unshakable focus and unmatchable courage; that's what sets them apart, and in a league of heroes we come to admire.  At 28 yrs of age, having completed her Masters of Dental Surgery in Prosthodontics, Crown & Bridge and Implantology only last year in 2019, Dr. Vedangi Kolte, had just begun her bright career when Covid – 19 decided to pay a visit!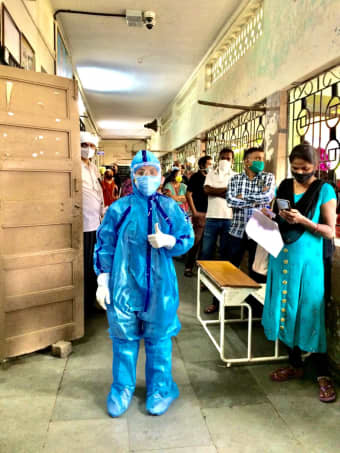 To sit at home given the grave risk involved would have been the easier, safer choice. But  restless from the need to help Dr. Vedangi Kolte was pursuing all avenues to get out so she can in any way contribute to the needy and her country especially when a less number of doctors were coming forward voluntarily which was quite disappointing.
The entire dental fraternity was gravely affected owing to the highest risk factor associated with it. Watching the news every day, showed an increase in the count of patients, confused and panic stricken people and an overwhelmed government, till one day our CM announced about other doctors to volunteer officially.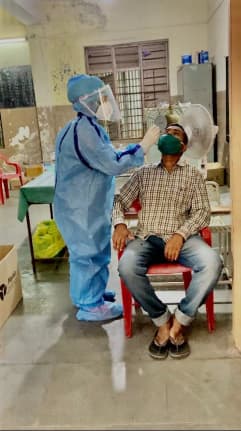 Dr. Vedangi Kolte grabbed the opportunity and went shoulder to shoulder with her colleagues, and they were performing all sort of duties right from swab collections to admitting the patient, referring them to other specialists as per need, taking rounds in the wards or even discharging patients. Dr. Vedandi Kolte tested positive in the process. Luckily it was detected early and she had mild symptoms, so faced no major problems during her treatment and was back to the hospital working on the 15th day of recovery. Now it's been more than 7 months that she's been doing the same along with her consultations which she does in the evenings.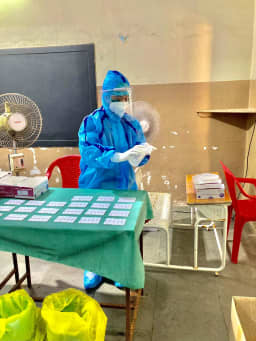 All of this, while staying away from her family to ensure their safety or to avoid cross contamination. She goes home once a week, just because she chooses to work with Corona affected patients. These are the warriors we've been sitting at home safely because of and those who give hope to some many affected people who even their families can tend for given the nature of this disease.
A lot of people, her friends and those from her fraternity kept asking her why she was doing this; taking this risk when she can earn so much more so comfortably by simply following her routine practice.
But that's the choice, to earn not in monetary gains alone, to take back so much more by giving selflessly.
Her choice she says may sound small to others, but end of the day, leaves her feeling satisfied, but she's content and feels immense gratitude for the opportunity, for she swore the 'Hippocratic Oath' once. This journey has taught her many things, she's met many people (most being patients) on this passage, even lost many, but earned friends who will stay for life!
#chandukaka&sons
#classapartindia
#weddingdestination
#indiavocal