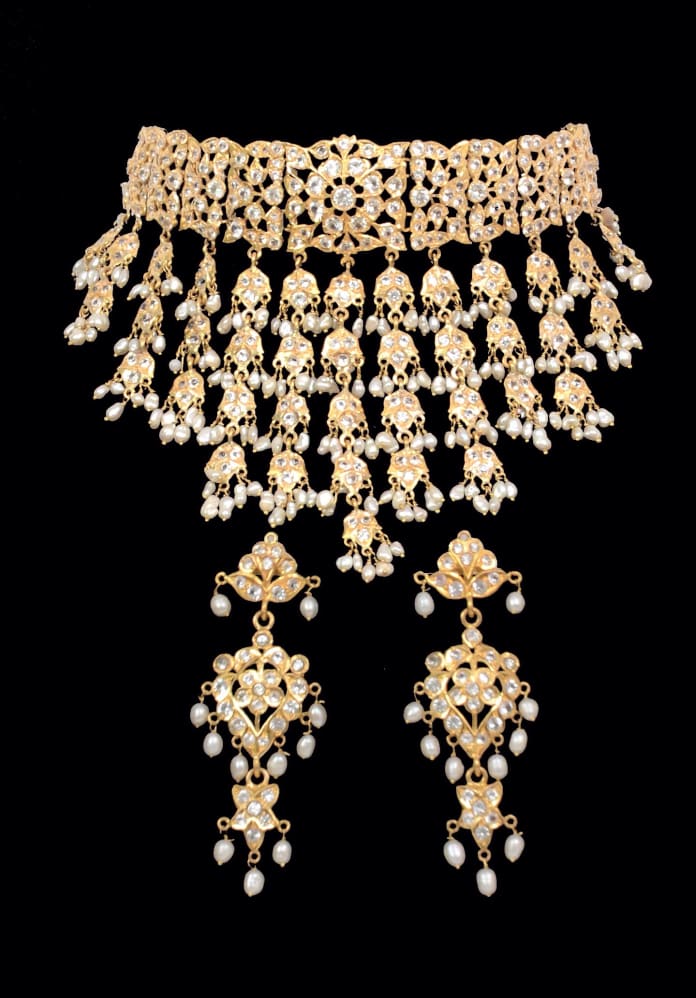 It started 6 decades ago when the grandfather traveled to the south of India to start his business in jewelry. He would carry all the precious stones from the south of India to the north, and would travel ceaselessly from the south to the north and vice versa. His relentless pursuit saw fruition, and today we have DHANI RAM KHANNA JEWELS  that hand crafts jewelry that is exquisite and unique to look at. DRK Jewels-let the work speak for itself!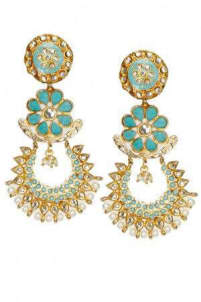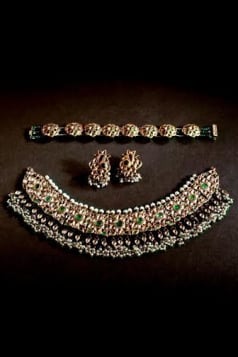 The grandfather would travel to Hyderabad, Kakinada, Bangalore and the entire Andhra belt. It was client based. The son then took over and made his base in Delhi the last 35 years. Dhani Ram Khanna Jewels work painstakingly to cater jewelry to its customers for every occasion with no shortage of choice. Being innovative and trying new techniques and designs to keep the customer's interest at all times whilst giving quality and value for money; their USP in this competitive market.
Quality and Pricing at DRK Jewels
"We have to target our customers with our quality and pricing. If they like the quality according to the pricing they will buy it. And moreover the designs need to be unique which is very rare nowadays. And it is all hand work; if you take a look at our jewelry, we have Persian filigree work as compared to the Indian filigree which is thick. The Persian and Arabic filigree  is more delicate. Like the new piece we are working on, the holy Koran is enmeshed on the earrings. The earrings are about 3 inches in diameter, the length is 2 inches. Working on different techniques such as the one I have mentioned encourages more people, as people attach religious sentiments to jewelry. People like to wear that which has a religious significance to it," said Parth Khanna the grandson.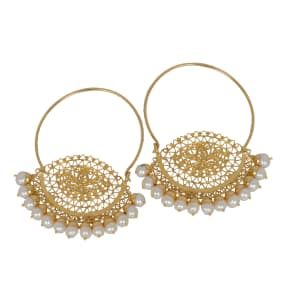 Filigree
Filigree is a delicate metal work, usually made in gold and silver. Beads and thread are twisted in combination and soldered together, and arranged in artistic motifs. It has a lace like resemblance, and when gems and stones are attached to it, the piece of jewelry tells a capturing story. And Partha is the story teller. He designs the pieces and then it is taken over by his karigars.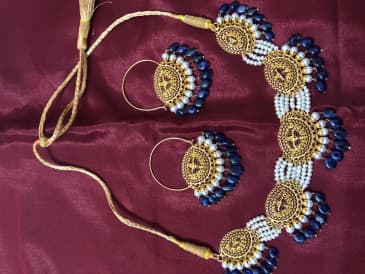 Parth Khanna takes pride in saying that he has with him karigars who have mastered the art.
"I have hired some masters in this field."
Since Parth focuses on the Persian Filigree I wanted to know if the karigars were Persian.
"They are Indians, and mostly Muslims, and Bengalis. It is a team that works on pieces of jewelry such as these. They come with great experience."
Meenakari
My eyes fell on another piece of jewelry that resembled Meenakari work. It called for attention. And of-course with the little knowledge that I have on certain traditional designs I blabbered…
"That looks like Meenakari work!"
Imagine my delight! I was correct. But then it certainly was not the regular colorful Meenakari that you get. The piece of jewelry was done in gold and blue.
"Yes I have broken away from the traditional look," said Parth.
'Meenakari is a Persian art of colouring the surface of metals by fusing brilliant colours. The art was brought to Varanasi by Persian enamellists around early 17th century during the Mughal era.'
Timeless Pieces
Beside this piece of exquisite Meenakari work lay a bracelet where pearls and diamonds were embedded in it. I fell in love with this piece of art. More like my kind of taste. But then it is a timeless piece that can be worn for any occasion. It just stands out!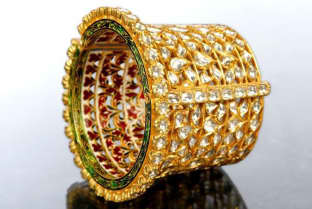 On seeing the blue sapphire earrings my jaw dropped. One needs no other piece of jewelry to be worn with it. Danglers they were. It would make any woman look pretty. Exquisitely designed to go with both Indian and Western outfits.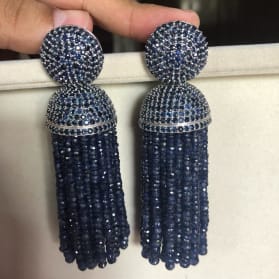 As I was leaving my eyes fell on the counter that had rings! Finger rings! Some designed the filigree way, some were floral in its designs, some had gems studied in them and of course not ignoring the diamond studded ring.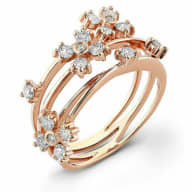 The Vision
Parth Khanna's vision for his line of jewelry is to expand in Pune. Make a strong base here then move to Mumbai, where I am sure he will find a solid market. After which he intens to extend to Gujarat-in the city of Ahmedabad..
A lot of the jewelry by DRK go with emotions, and that is what I am sure is going to be the factor that will leave a mark on the hearts of the women who buy it. Like fashion styles come and go; however jewelry by DRK is timeless and chic.