A Punekar who for years now has been synonyms with luxury events, known to deliver an exquisite turn out, Preity Mody has always excelled at her work. Her flair for style and penchant for panache drives her to curate events that are flocked by a glamour studded list of the who's who. This reflects in her personal style as well and is always perfectly put together, turning heads wherever she goes. An integral part of which is her accessorizing. Like any other woman she too loves jewelry, however, has over the years realized from close encounters involving friends and family how misplacing or losing these pieces  can not only be a huge dent in the pocket but an emotional scar as they may be gifts from loved ones or trophies for hard work. This musing gave rise to her new venture; Eternity – Timeless pieces of art conceptualized, customized and handcrafted. Exquisite yet affordable destination jewelry.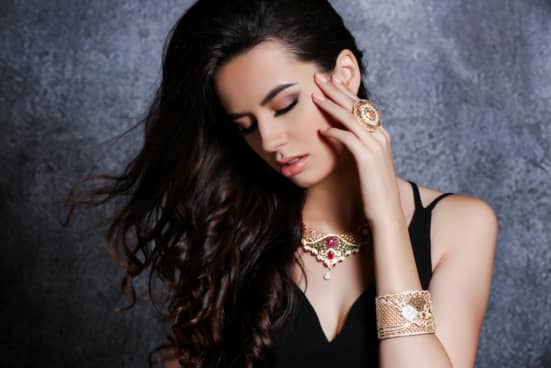 I caught up with her to understand more. I wondered why she had suddenly switched to this field when already acing her current craft. She was quick to tell me she hadn't switched. There had been a lot of work and she needed to give her clients enough time to do justice to them. Hence production took a backseat. She had taken a deliberate break from events now and set a target. She would be balancing both.
Preity Mody was determined to launch her line of Jewelry. And so March and April saw this lady focus on her production, and she is ready with her line of destination jewelry to beautify us all.
Do visit the exhibition on Thursday May 16th and Friday May 17th, 11 a.m. to 8 p.m. Kumar Presidency, Phase 2, Floor 10, Flat 1001, Koregaon Park, Pune.
You can contact her on preitymody@gmail.com
And follow her on her fb page called preitymodyluxury house/hosting events in style.
https://www.facebook.com/preitymodyluxuryhouse/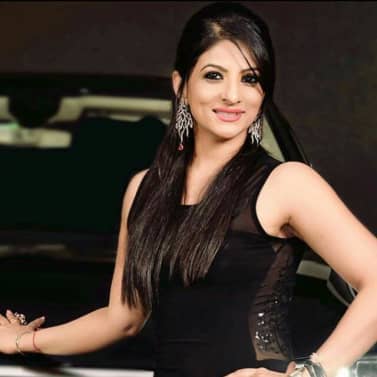 Here's how she describes her vision, "It is all about wearing fabulous jewelry which looks like real diamond jewelry or polki jewelry but is made of cubic zircon. However, the kundan used in the kundan jewelry is real and set in metal instead of gold. It enhances and gives it the real look. The best part about it is when you travel for a wedding and have say 4 functions to attend, if you carry real jewelry for all the 4 it could be a lot of unwanted risk. I've seen and heard from close ones at such functions. And the after feeling is really sad." She went on to say how we buy jewelry as an investment in India and when one loses an investment it's going to bother them for the rest of their life.
I completely agree!
India is a land of traditions and weddings here are 4 to 5 day extravaganzas. There are back to back functions. One piece, albeit the right one can elevate the outfit and tell a story. If you choose to invest in and wear 'Eternity' the cost is way lesser and you have a variety to match your outfits befitting every occasion while being stress free.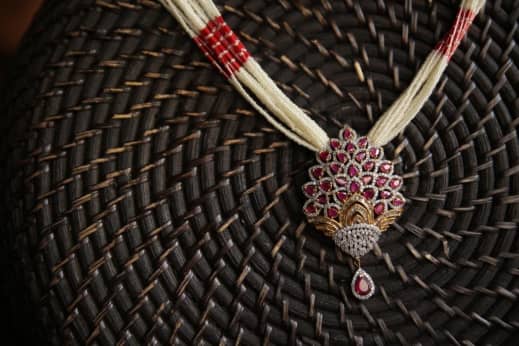 Convinced, I asked her about the people who are particular about wearing only real jewelry. This, however beautiful is still not the real thing! How does one sell to that audience? She stated how she is one of them too and loves to wear real jewelry; however, is being practical about the huge cost involved and hence has taken every effort to make these pieces as authentic as they can get. They look real and so one feels every bit regal wearing them. She further stated how she likes to do a blend.  She carries some sets from her collection and then she mixes n matches with the real pieces. For the rings and bangles she sticks to the real jewelry as she can keep them on for most of the time and repeat them in rest of the functions. But her chandeliers and neck pieces being elaborate, she wears the destination jewelry so she gets the satisfaction of wearing both.  And in fact has received compliments, even from people who work with jewels.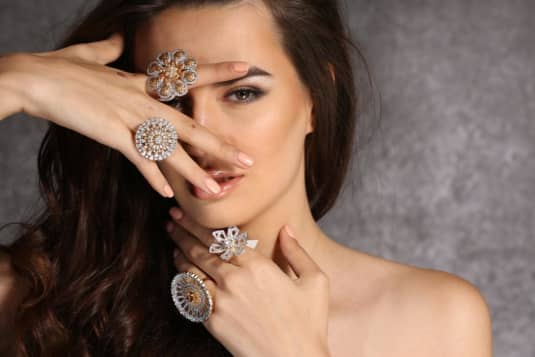 The idea she says, is not to replace your real jewelry in any way. That one will continue to buy to feel special and because one can afford to buy it. However, at the same time you would not ignore this jewelry because it makes you peaceful and happy and free. We shared a smile and I asked her if these zircons are set in precious metal? To which I was told about there being various options. Right now her collection is set in alloy, a mix of copper and other metals which are sturdy and will never turn black. As long as the wearers keep them in the provided plastic cover and box. And if the plastic wears off over time, it can be replaced. So it's very low or zero maintenance. She has different creations to match various events, different tastes, and changing times. Some pieces have an antique finish, then there is the contemporary shine and they have the rhodium as well as gold polish. Some people like to make the jewelry in silver if they don't want it to be completely artificial. Then there is an extra cost for the silver. However, that's a personal choice.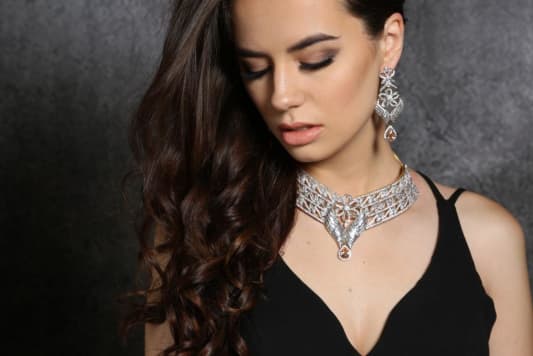 On asking about who creates these beauties, she told me how she explains her concept or inspiration to her team for e.g… A piece she would like to look like Victorian jewelry, or that she wants them to use emerald and pale pearl. And on the bases of her vision her production house and these trained designers put it down on paper and check out the actual feasibility. Because at the end of the day it's like designing a home. However good one may be, if you have an interior decorator on board who can put your thoughts and ideas  down in a viable way then that's how you go ahead. True that! And so I came to the crux of it all.
Affordable jewelry is a very relative term.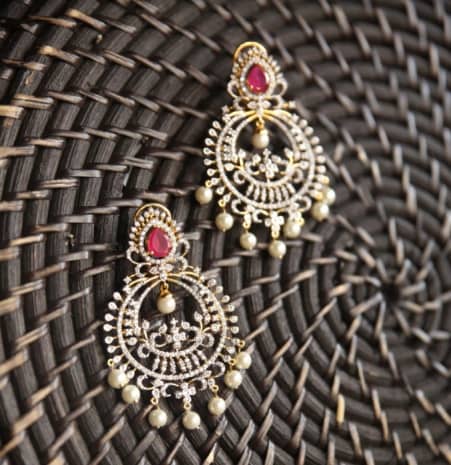 "Absolutely", she said. "I'm saying it is affordable as the prices genuinely are; but most importantly when you compare it to real jewelry it's less than 1 /4th. The prices are right from 1000 to 25,000 for the elaborate sets. There are some sets for 10,000 as well. One spends  15 to 25 lakhs on real jewelry.  Instead you can pick up something from Eternity, even for say a 25 thousand. Enjoy it and wear it. And you can repeat it. And if lost or robbed the pain of losing a large sum is alleviated. They are the kinds where they can be worn with everything. The designs are such. A heavy neck piece may be with nude ears, on a gown and you are ready to stun. And luckily the fashion trend has been such the last few years that the more fusion one wears the better. So I'd say experiment!"
Right on… we almost came to the end of our lovely chat when I asked her where she operated from. For now from home she said so as to not incur too many over heads and so she can pass on the good prices to her clients so that's why from home.
So then what's going to keep her brand up there and differentiate from the many in the market? "I'm glad u asked me, she exclaimed. "believe me, when you see my pieces you will see that they stand out and look real unlike some of the imitation jewelry in the market. I ensure that the karigars take extra care to make this destination jewelry look real. It is all in the placement of the zircons"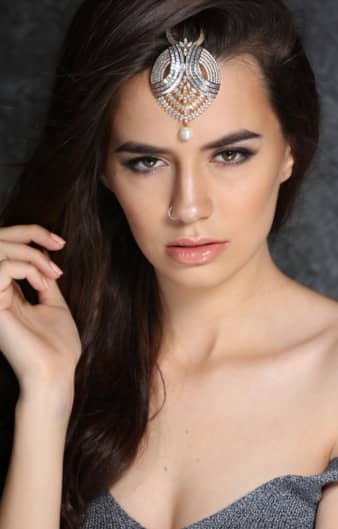 She went on to tell me how this jewelry is being sold in Mumbai for the past 3 years and have been a major hit. Especially the chandeliers, bangles and cocktails rings. She wanted to see the response and viability and if there are any hick ups before she launches it. And there have been none, all due credit to her karigars. She will be officially launching the line under her name toward the end of this month in Mumbai. Her dream being, to start the brand across India once it flourishes in Pune/ Mumbai and then overseas as many NRI's who have the above mentioned functions to attend, possess beautiful jewelry however is traditional. And though nice to air out on such days, they are looking for more contemporary pieces which Eternity can provide them at lower cost without compromising on the look, feel and presence.
Having known her for a while now I've admired the work life balance she strikes so well and decided to end on that note. I started with asking how her husband takes to the time consumption. Her answer, simple. In laws, parents, husband and her al have a primary expectation. Her daughter's upbringing and she getting the best. She ensures she's never ignored. As long as things are sorted, if one is organized enough at home, if the SOP's are in place then it all falls in place. The family know by now of the years invested in her building the home and so now support her to shine on and do all she dreams of.
She's excited about mother's day and told us how it's going to be like every year, a day full of pampering. Her daughter spoiling her while she spoils her mom and mom in law. I was happy to have spent time with this charming lady who is a mix of modernism & traditionalism with her values and priorities in place. I complimented her on the same. She smiled and ended with words so spot-on; "born in India, I should be this mix. Striking the balance is key and hence the need to communicate. Don't ignore responsibilities but do make time for self and love self… indulge and give yourself treats. be happy because it's important to. Stay Gorgeous and Stay Stylish!"