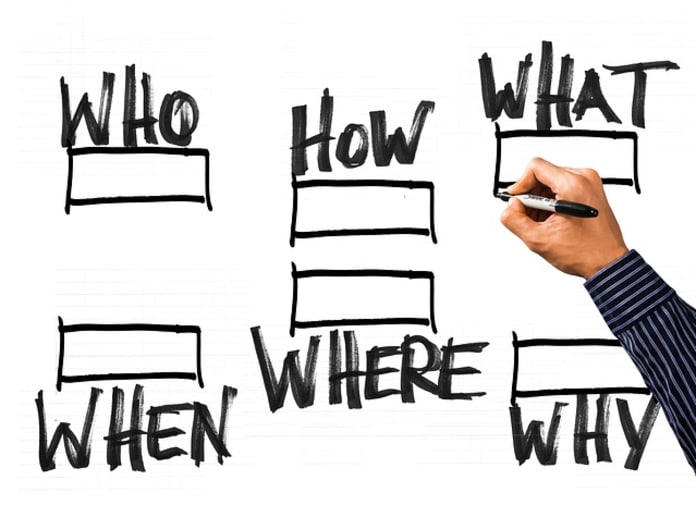 Listing of Events in Pune for the week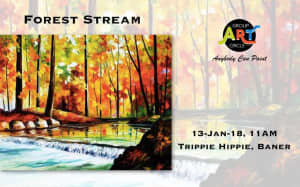 Art lovers, especially the amateurs, here's your chance to fulfill your desire to paint a picturesque forest stream yourself. Group Art Circle is hosting their next Art Party Events in Pune, titled Forest Stream, where in a few hours you can learn to draw and paint from the scratch. All the necessary material will be provided at the venue.
Venue: Trippie Hippie Café, Baner
Date: January 13
Timing: 11 a.m. to 1.30 p.m.
For registration, Call/ WhatsApp: 8380078981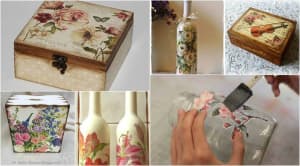 Learn basic and advanced techniques on Events in Pune of decoupage at this workshop hosted by Maker's Club. The necessary material kit will be provided to you. You can take back home an MDF box and one glass bottle that you have worked on at the workshop.
Venue: Paper tells, Shivaji Nagar
Date: January 14
Timing: 11 a.m. to 3 p.m.
Contact: 9881149080
Read also: Visit 'Madame Me'- a fashion extravaganza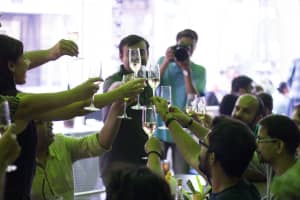 Head to this European Food Festival this week, where you can relish an array of scrumptious Egyptian delicacies. There is Medieval Pottage, Italian Confetti Pasta Salad, authentic Mezze platters, Grills, Grilled Zucchini with Cranberry Relish Canape, Coffee Nougat Gateaux, and more. In this chilly weather, you can enjoy your delicious meal, listening to some interesting tunes of Derrick D'Souza. So enjoy the European Food Festival this weekend Events in Pune.
Venue: 212 All Day Café & Bar, Phoenix Marketcity, Viman Nagar
Date: January 8 – 14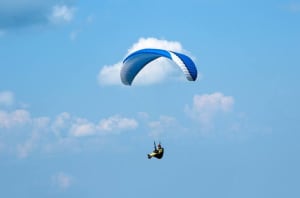 It's time for some adventure. Feel the adrenaline rush by taking a tandem paragliding flight that lasts for about 15 to 30 minutes. The tandem pilot will not only help you have one of the best experiences in the air but will also explain you about paragliding. The Kayakers is hosting the paragliding activity at Kamshet, Lonavala. For more details check their website, www.thekayakers.in.
Date: January 13
Timing: 7 a.m. to 9 p.m.
Contact: 9960108321/ 7709307767
Weekend Killer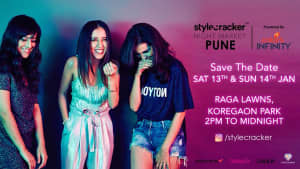 The StyleCracker Night Market is happening for the first time in Pune. It will be a big shopping and fun destination including apparel of more than 60 reasonable high street brands and designers, accessories, beauty and lifestyle products. There will also be a live performance by Joash Benedict, mash-up of Pop, Hip Hop, and retro classics by DJ duo Kyzo, and more such entertainment.
Venue: Raga Lawns, Koregaon Park
Date: January 13 and 14
Timing: 2 p.m. to midnight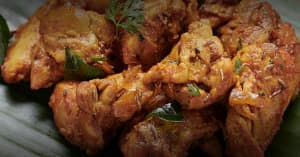 All the South Indian food lovers, especially those who like the authentic taste, go to Savya Rasa now. Their Nasrani Food Festival offers you a delectable spread of specialties from the coasts of Kerala.
Venue: Savya Rasa, Koregaon Park
Date: Until January 14
Timing: 12 noon – 3 p.m., 7 – 11.30 p.m.