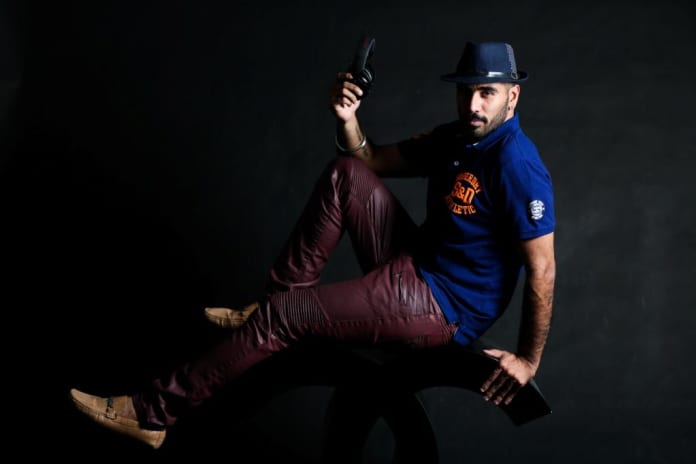 To have faith in anything is to have love. No matter what the circumstances are if you have faith you can overcome any hurdle in life. This cannot happen without having love for yourself, love for the people around you, and love for the environment. And that is exactly what DJ Faith believes in. He has self named himself as he is a firm believer in the Divinity. By naming himself Faith he is taking a message to his audience.
In his words, "I wanted to get a feeling promoted." "Faith is if someone wants to do something you have got to believe in it, not only in the word but in the power that has been bestowed on you and trust me you can do everything. Do what you want to do and keep the faith. The right kind of people will come your way"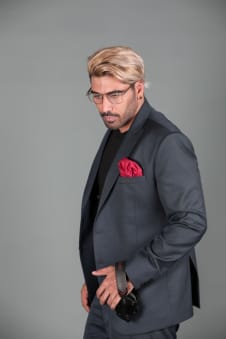 Becoming a DJ to some is an overnight route to success and fame. To DJ Faith it is perseverance, observing the crowd, being empathetic towards them and above all studying the genre of music you want to play. 
For this hardworking, focused DJ who has opened shows and played along side with DJs Akbar Sami, DJ Aqueel, Dj Rink, DJ Akhtar, DJ Paroma, Spindoctor, DJ NYK, DJ Nasha; 'deejaying' is not just mixing beats, or scratching over songs. It takes time and effort to perfect the art of 'deejaying'.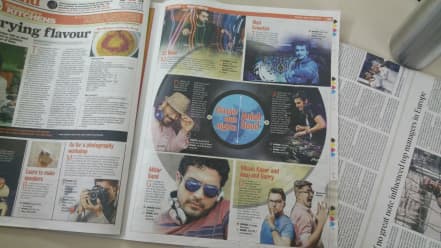 He came to Pune as a  young boy to study engineering. However, the night life in Pune caught his attention and in the process the 'deejaying'  scene.
"If they can do it I also can." Was his mental makeup.
Of course being a student here the pocket money did not support the training required. But this courageous boy, since he knew his mind and was determined he walked upto to Spinmaster Kaz, an extremely known and respected DJ in Pune city. Kaz teaches how to become a DJ.
"I went to Spinmaster Kaz; he was my teacher and I told him…Sir I want to learn 'deejaying'. But I don't have money so when I become a DJ and when I start earning I can give you the fees."
The very gracious Kaz agreed and there was no looking back for DJ Faith. All definitely was not as smooth sailing. He barely got paid, sometimes not. The first time he got paid it was Rs.500. However, his faith kept him pursuing his dream. It was not until 2 years had passed when he began to earn a decent sum. The first time he was paid well enough he put it all in an envelop and paid his teacher the sum he owed him.
DJ Faith changed the 'deejaying' scene overnight in Pune with his Punjabi music and the dhol to go with it. It was his dream since child hood to play Punjabi music. He has been performing all over India -Mumbai, Goa, Raipur, Indore, Delhi, Kolkata  and has earned the name of BHANGRA KING.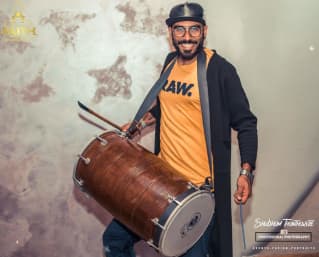 "It was Lohrii night at 1 lounge where I started this. The dhol guy was all ready to do this. From then on I used to promote myself and the dhol team at every gig."
Classic Rock and it's owner gave him another chance to dj the way Dj Faith wanted it. Punjabi Music with the dhol. "And it was epic! It being a new place I was concerned if the crowd would come or not. It was an overnight success. A full house."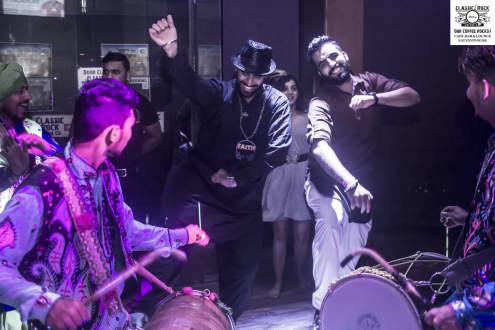 Faith has over the years entertained large crowds with his music and innovative ideas. The recent one being the silent head phone gigs. There is much in store to watch out for!
His love for music persists in him making brilliant remixes that he showcases on his active website.
https://hearthis.at/djfaithofficial/ is the link to the site. I have listened to a few and they are worth listening to.
DJ Faith has his own youtube channel that carries after party videos and live interviews with people who have been a part of the event. How cool is that! He does not hesitate to give all a piece of the limelight! Check the video below on his you tube channel. There are plenty. Get on to the link below and watch yourselves there.
Faith's formative years were spent in Russia. Yes in Russia which few know of. And yes he speaks Russian also. It was since then he would dream of playing Punjabi music, and as a child he would repeatedly say to himself that someday he would play this music to all. He had a vast collection back in Russia.
Talk of the Law of Attraction. It has helped him and his mum. He stated that it is through firm faith and belief his mother got rid of severe migraine.
I was curious to know more about this DJ who seemed to have extreme faith in the cosmic.
"You have to understand what you are thinking of and what nature is giving you. There is always a link. And you have got to listen to what your inner self is saying to you."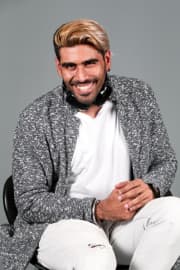 In this competitive field what is it that gives him besides his Punjabi music an edge over most DJs?
"When I am there at the console the only thing I am focused on is giving the best music to the people. They should enjoy."
"And at times when I am at a gig that is not pre-planned I go by my instinct. You have got to sense the signs, judge the crowd…at times. It all comes from within."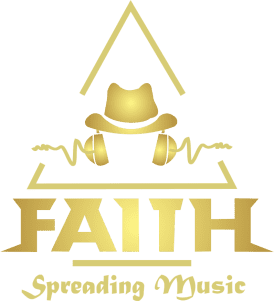 A lot of DJs love to have their alcohol, or smoke up and come to the console. What about you?
"I don't drink nor do I smoke up."
"My audience is very important for me. They are the ones who trust me and also judge me. I owe it all to them. I am where I am because of them."
He intends to keep this love and support from his audience growing, whilst he gives them more of the Bhangra Beats as he says they are responsible for making him the BHANGRA KING.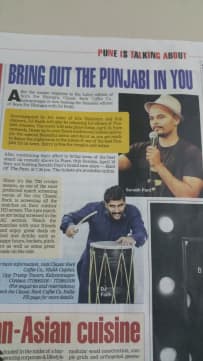 What would be your message to the young ones who are all set to becoming DJs?
You have to first prove yourself and make a name. For a venue it matters as it is the DJ who pulls the crowd.  A DJ should know his rate. One cannot quote anything one wants. And the important thing is you have to earn the trust of the venue, of the people, of the event guy. One thing you have got to stick by is if your crowd following is 50 to 60 say that. Don't say I can get 200 just because you want to get a gig. And you have to give time for the payments to come your way. It is not always at the start that you get paid well. Once you are recognized you can charge. You first need to build a rapport."
So DJ Faith is a DJ at night and a quality engineer during the day at a prominent MNC. He has learnt to maintain a wonderful work life balance.
He says he owes a lot to some people in his life who have helped him come this far. There is tremendous gratitude for all. The list is long he says. However, a few names have been mentioned below.
Spinmaster Kaz, his parents, his managers at the MNC he works for, Reet Saiba Arora who supported him with the first gig at 1 Lounge with Punjabi music and the dhol, Avinash Agarwal of Classic Rock…the list goes on.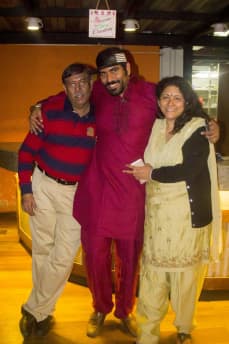 We see a lot of Djs start young and then go on to becoming world famous. Does faith have such aspirations?
He was quick to answer!
"Of course I want to become famous world wide playing Punjabi music along with the dhol and mix the beats. That is the way forward. Also, I would love to get on to the stage of Tomorrow Land and have a team of 50 playing the dhol to the beats of Punjabi Music!"
With Faith in his heart I am sure it is not an impossible task.