Mickey Mehta has made it his mission to bring about a spiritual revolution. Calling him a spiritual guru would be befitting… a beacon of spiritual knowledge for humanity.
Getting Mickeymized
Losing that file on the interview I had conducted a few days ago on Mickey was the grandest thing that happened to me. It gave me a chance to talk once again to the exuberant, erudite, and articulate personality…. someone, who has worked with a plethora of top Bollywood stars, and high- profile businessmen, a man, who has love and care in abundance to share with others. His early morning quotes that end with "get mickeymized to revolutionize!".…are certainly revolutionary! Quotes, that create a spiritual awareness, aiding in man's true evolution of the soul.
According to Mickey Mehta, a truly evolved soul is one who values others more than it values itself. A journey that validates the deepest truths of one's experiences, of what one's values in life are, and how one acts or reacts is the true evolution of man.
Mickey Mehta says, "Love and compassion are the 2 true emotions of an evolved soul."
That I must say is profound. But yes! I could connect, and of course, praised him to the skies.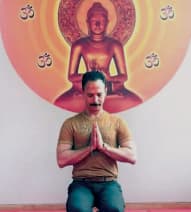 The man was humble enough and truthful enough to say that he was yet on his journey to truly being evolved. That although he is aware of his actions he can also be impulsive and react to situations and circumstances. It is a natural process"Being spontaneous," he says,"comes from the intellect.Impulsiveness is born out of the conditioning of the mind over the years; the preconceived notions, and the predetermined outcomes. It becomes the field of attraction."
The Law of Attraction
The science of the Law of Attraction"Thought", I say, "is energy." "Yes", pat came the reply. "Thought is energy molecule, and I am glad that scientists are now taking recognition of the fact. It has the capacity to repel or attract."
As you think so you become! All of a sudden anxiety gripped me!! I was talking to someone who had taken learnings from his life and was now sharing them with the world.
Read also related article: Finding your way into 'Nothingness'… The Shoonyam Quotient
What do I ask him? "Be a child," he said. "Don't be afraid." He went on to quote Steve Jobs. "Be hungry. Be Curious. Be Stupid."Hungry, I was, to learn more. Stupid I certainly am not! "So, does one work by the industry of others, or the stupidity of others?" I ask.
Empathy all the Way
Mickey Mehta went on to explain with an example how one needs to be empathetic towards those who sometimes live by their stupidity and are not even aware of it. Compassion and empathy don't live in isolation they are intertwined.
This leads me to ask a much dwelt on a question. The Karmic Cycle."Life presents itself with circumstances and situations. How you exercise your choice matters."If you look at life as if it were a torture you are a victim. But a victim can become a victor. It all depends on the Attitude."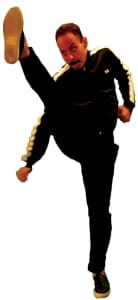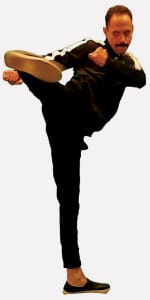 "An opportunity may come to you as a challenge. It may seem threatening. Turn it to your advantage."
It is in adversities that the true character of the individual surfaces!
Must hand it to Mickey Mehta who himself has been through a spate of challenges, and it is his never say die attitude, his very compassionate heart, his awareness in all that he does that has helped him sail this far.
Mickey Mehta says, "I have no regrets, no complaints. I am content and fulfilled. We ate of life. We felt it. We lived it. We choreographed the changes along the way…for the better."
Acceptance
It is his acceptance of life, acceptance of the moment, acceptance of who he is, acceptance of the change he needs to bring, his acceptance of just being……that has propelled his true evolution.
His message to all I ask, "Sleep every night with a wish to heal yourself. Wake up every morning with a promise to heal the world."