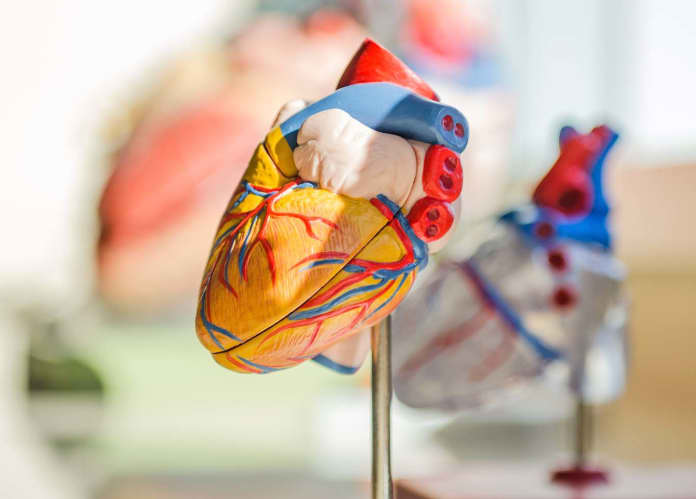 Dr. Pramod Bhanudas Narkhede, MBBS, DNB Medicine, DNB Cardiology got in a conversation with Indian Vocal about cardiovascular diseases.
Dr. Pramod Narkhede gave us an insight on why he chose to be a cardiologist and how smoking and passive smoking affects the heart. Read on to know more about cardiovascular disease.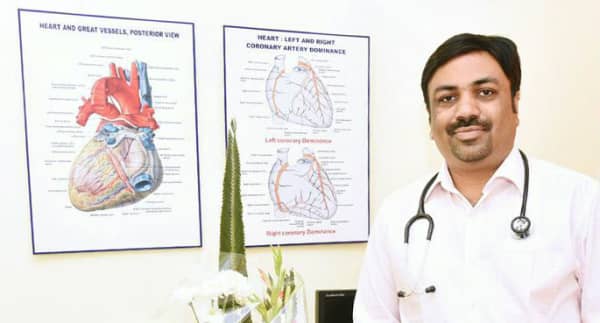 Which part of our body do you specialize in?
I am an Interventional Cardiologist, Super-Specialist in cardiology. Cardiology is a branch of medicine dealing with disorders of the heart as well as parts of the circulatory system. This field includes medical diagnosis and treatment of coronary artery disease, heart failure, valvular heart disease, congenital heart defects, and electrophysiology.
Interventional cardiology deals specifically with the catheter (medical devices that can be inserted into the body to treat diseases) based treatment of structural heart diseases.
What made you choose this super specialization?
In my childhood, after an unfortunate demise of my mother in the hospital, I saw the scarcity of medical facilities and care received by the patients. While securing graduation and post graduation in medicine, looking at the increasing morbidity and mortality in young adults because of increased incidences of fatal myocardial infarctions i.e., Heart attack, I decided to go ahead with the challenging field of interventional cardiology.
How does our heart functions?
The human heart is an organ that pumps blood throughout the body via the circulatory system, supplying oxygen and nutrients to the tissues. Tissues of the body need a constant supply of nutrition in order to be active. Blockage of any of these arteries can cause a heart attack or damage to the muscle of the heart. This leads to cardiovascular disease.

Note: "Heart attack is distinct from cardiac arrest, which is a sudden loss of heart function that usually occurs as a result of electrical disturbances of the heart rhythm. A heart attack leads to cardiac arrest, but the latter can also be caused by other problems. Structural abnormality of heart and its connections whether congenital or acquired can cause abnormalities in its functions and lead to deleterious effects on the body."
Read Also: Dr. Swati Maheshwari… A Heart that Bleeds for Others
Is heart problem hereditary?
An Inherited Cardiac Condition (ICC) is passed on through your parents' genes. It is an umbrella term covering a wide variety of relatively rare diseases of the heart also referred to as genetic cardiac conditions.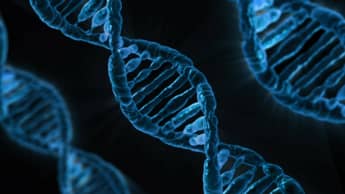 ICCs are caused by a fault – also known as a mutation – in one or more of our genes. If someone has a faulty gene, there's a 50/50 chance that it can be passed on to your children. These conditions can – in some cases – become life-threatening. They do not always have symptoms.
It's very important to draw a medical family tree with an appropriate health professional. This can help "paint a picture" to see if you have – or have had – any other family members with the same condition. One of the inherited factors is high cholesterol level, known as familial hypercholesterolemia. This can lead to coronary heart disease.
Different inherited heart conditions
Familial cardiomyopathies
These include: Hypertrophic Cardiomyopathy (HCM), idiopathic or familial Dilated Cardiomyopathy (DCM), Arrhythmogenic Right Ventricular Cardiomyopathy (ARVC), restrictive cardiomyopathy
Familial arrhythmias
These include: Long QT Syndrome (LQTS), Brugada syndrome, Catecholaminergic  Polymorphic Ventricular Tachycardia (CPVT), Short QT Syndrome (SQTS)
Marfan syndrome
Sudden Arrhythmic Death Syndrome (SADS)
Does stomach have any role to play in heart functioning?
Diseases related to the stomach can make the diagnosis of heart disease difficult. A Patient having stomach related issues has difficulty in differentiating cardiac symptoms. Overlapping symptoms of chest pain, shortness of breath, burping, nausea, vomiting etc can occur. Careful examination and history by the clinician can diagnose the actual disease.
Is there any difference in young and adult heart disease? If so, what are the differences?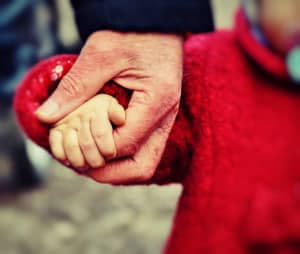 With aging, there is an incremental acquisition of several cardiovascular disease risk factors in an individual's lifespan. In childhood, many congenital conditions affecting the heart are either structural defects or abnormal connections or mal-development.
As the age increases the incidence of acquired structural heart diseases like cardiomyopathies, valvular heart disease, ischemic heart disease increases.
In the elderly coronary heart disease and coronary artery disease are more prevalent. But coronary heart disease incidences and prevalence being multi-factorial seem to have increased and is of major concern in young adults nowadays. Stressful life, less physical activity and faulty dietary habits etc are the changing the statistics in this age group.
Is smoking the main reason for heart conditions?
Smoking is one of the major modifiable risk factors. Smoking leads to poor health outcome and has a statutory warning. Smoke releases many hazardous hydrocarbons. This damages the endothelium (the lining of the blood vessels), increases fatty deposits in the arteries, increases clotting, raises low-density lipoprotein cholesterol, reduces high-density lipoprotein and promotes coronary artery spasm. Nicotine, the addictive component of tobacco, accelerates the heart rate and raises the blood pressure. This can lead to cardiovascular diseases.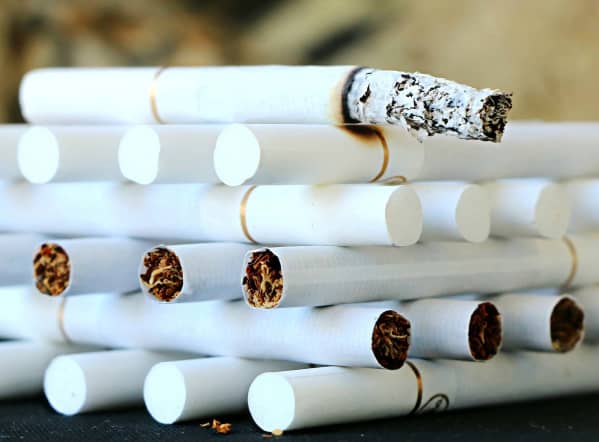 So, what about passive smokers?
Breathing in other people's smoke is known as exposure to second-hand smoke or passive smoking. People exposed to second-hand smoke face the same dangers as smokers themselves. They too inhale the same poisonous gases and thousands of toxic chemicals found in tobacco smoke. Breathing in increases risk of blood clots forming which can block an artery and cause cardiovascular disease. In pregnant women, there is an increased risk of complications during the pregnancy and after the birth.
Are diabetic patients prone to heart disease?
If you have diabetes you are two to four times more likely to develop cardiovascular disease than people without diabetes. Cardiovascular disease is the leading cause of mortality for people with diabetes. Hypertension, abnormal blood lipids and obesity occur more frequently in people with diabetes. Pre-menopausal women who have diabetes have an increased risk of heart disease because diabetes cancels out the protective effects of estrogen.
What are basic exercises (no gym) we can do to control our heart problems or any other health issues?
One of the best ways to combat heart disease is to 'get moving'. Walking is a wonderful exercise. You can slowly work up to at least 2½ hours (i.e.150 minutes) of moderate-intensity aerobic physical activity (e.g., brisk walking) every week or 1 hour and 15 minutes (i.e.75 minutes) of vigorous-intensity aerobic physical activity (e.g., jogging, running) or a combination of both every week.
These days we see lots of young people are falling prey to cardiovascular disease. Why does this happen and how to stop this problem?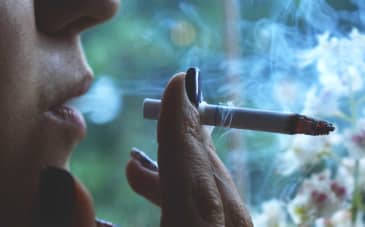 More number of young Indians are suffering from coronary artery disease, owing to their poor lifestyle. Now, we get many cases in the 25-35 years of age group with a heart attack in our emergency. Problems faced by young Indians that increases heart risk are – No preference given to health, no time to exercise, stress, junk food, obesity, and smoking.
Eating healthy food, reducing stress levels and regular workouts will work as the pillars against the risk of heart attack. Walking is one the best way to keep your heart healthy and keep away from any cardiovascular disease.
The risk of cardiovascular disease is more in men when compared to women. Such gender differences and even the genetic impact cannot be avoided.
What is the first aid needed during the emergency?
• Call for emergency medical help.
• Make the person lie down flat on a firm surface and loosen clothing.
• Clear the airway and allow him to take a few deep breaths.
• The pulse should be checked not on the wrist but on any one side of the neck (carotid). Check for the regularity of the neck pulse.
• Try giving him oxygen if breathless.
• Turn the patient on one side if feeling nauseating and let him vomit so as prevent aspiration into the lungs.
• Raise both the legs to improve the supply of blood to the heart.
If the person is unconscious, no pulse, perform Cardiopulmonary Resuscitation (CPR). It is a way to get blood and oxygen moving throughout the body of someone whose heart has stopped working.
What not to do:
Do not try to feed the patient anything and it is best to avoid oral medication
Thumping and pumping the chest without knowing the heart rhythm should be avoided
Famous self-administered treatment of coughing repeatedly is unlikely to help.
It is important to note that most life-saving medications that help in recovering from a heart attack, work best when given within one or two hours of experiencing the first symptoms when the cardiac damage is limited. Therefore, in such situations, time is most crucial. Recognizing the early symptoms and immediate medical attention can save many lives.
What are the don'ts for a heart patient?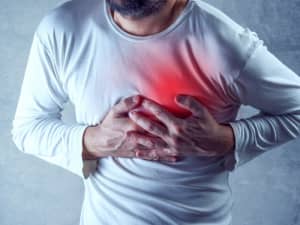 Diabetes: Don't let it get uncontrolled. Well-controlled blood sugar and insulin levels are the keys to managing the disease and keeping heart disease at bay.
Smoking: Avoid/stop. The moment a smoker stops smoking, the risks are immediately reduced.
High blood pressure: Hypertension as it's also called, causes wear and tear on blood vessels and damages arteries. Control it.
Obesity: puts stress on the heart. Losing weight will have a positive impact.
Read also: https://indiavocal.com/madhukar-gokhale-work-award-reward
You say you have expertise in coronary interventions, peripheral interventions, and pacemaker device implantation. Can you please elaborate more on these?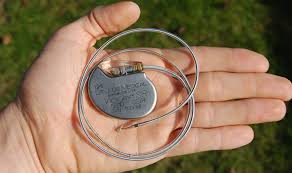 Though my training and work, I have gained expertise and proficiency in catheterization laboratory (cath lab) procedures which are done through percutaneous (through the skin) route. Percutaneous coronary and peripheral interventions require catheterization, which is the insertion of a catheter tube and injection of contrast dye, usually iodine-based, into the arteries.
Due to the build-up of narrowed or blocked arteries are opened up by these interventions. PCI may be used to relieve symptoms of coronary heart disease or to reduce heart damage during or after a heart attack. Pacemaker or devices to treat congenital defects can also be inserted percutaneously.
These are procedures done through small punctures without any major incision under local anesthesia and the patient remains awake and can communicate with the operating doctor. The hospital stay is minimized and recovery is immediate. The risk of complications is also less. With expertise in these procedures, I feel proud in bringing positive changes in the lives of cardiac patients, improving their functional status, making them happier and healthier.
Nowadays, everyone Googles their symptoms and finds the remedies, do you think this is a good idea and why?
Patients have been increasingly seeking and using internet health information to become more active in managing their own health in partnership with their physicians. This trend has both positive and negative effects on the interactions between patients and their physicians. Physicians are encouraged to spend less time for distressing about the negative impacts of internet health information and more time improving their competence, communication, and empathy characteristics. Patients should also be encouraged, both by their physicians and society (perhaps via government initiatives), to seek out and make use of high-quality internet health information. By combining both of these recommendations, improved compliance and its related benefits are more likely to occur.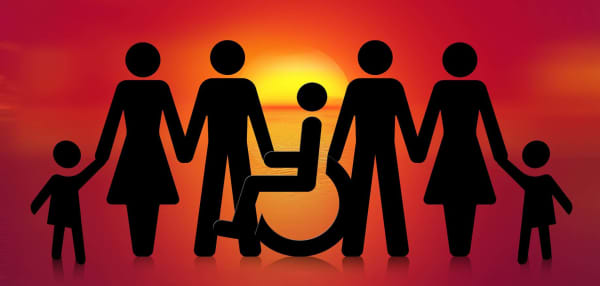 How can we work towards a better lifestyle to control the heart bad condition?
If you are physically active you will increase your lifespan, regardless of any adverse inherited factors. Being active is beneficial for your blood pressure, lipid levels, glucose levels, clotting factors, the health of your blood vessels and inflammation.
The good news is that even small increases in physical fitness are associated with a significant reduction in cardiovascular risk, even if you have existing disease.
Being stressed has negative effects on your heart health. Diet is one of the key things you can change that will impact all other cardiovascular risk factors. A diet high in saturated fat increases the risk of heart disease and stroke or cardiovascular disease.
Are there any camps in the city where people can go to and understand more about this problem?
I conduct regular camps in my clinic and in the community, in organizations to screen risk factors for heart disease so as to diagnose early and treat the disease. Screen test for systemic hypertension, diabetes, ischemic (restriction in blood supply to tissues) heart disease, neuropathy is done at the camp regularly. Also, patient awareness program and patient education programs are arranged periodically.
Read Also: Breathe Well – a simple yet effective cure to Asthma
Dr. Pramod Narkhede visits city hospitals on the following days:
N.M. Wadia Institute of Cardiology, Pune Station, Monday to Saturday, from 9 am to 4 am
2. Columbia Asia Hospital, Kharadi, Sunday, from 10 am to 1 pm
3. Jehangir Hospital, Pune Station, Tuesday and Thursday 6pm to 8pm (on appointment)
4. Ruby Hall Clinic, (on appointment)
5. Sahyadri Speciality Hospital, Shastrinagar, Nagar Road, (on appointment)
Private Clinic
OM  POLYCLINIC, Hermes court, Airport Road, Near Gunjan theatre,
Opp Shah Accident Hospital, Yerwada,  between 4 pm and 8 pm.
Facilities available:
CONSULTATION, ECG, ECHO, STRESS TEST (TMT), HOLTER BP AND RHYTHM, PULMONARY FUNCTION TEST, X-RAY, US, BLOOD TESTS