"Where luxury meets Adventure" The tagline for 'Verve Rally'. So appropriate. Synonymous with men, and fast cars, and speed. Here is a rally with a...
A candid conversation with actor Shefali Shah, who exhibited her paintings in the city recently 'Ferocious with greed, incandescent and flaming, rising like the Phoenix,...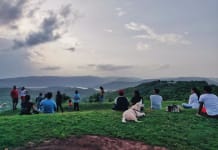 Are you ready for a pawsitively awesome weekend with your pet? This December 8, whisk your dog...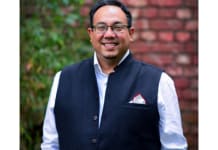 The artist Kounteya Sinha calls the show "unremembered" – his protest against invisibility, asks the...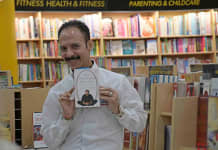 "Man has a Centre, but he lives off it- off the Centre. That creates an...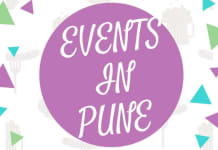 Listing of Upcoming Events in Pune: highlight being the Valentine's Day celebrations Upcoming Events in Pune:...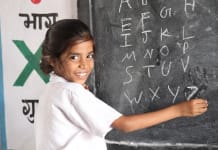 Here's a look at the First Generation Learners (FGLs) The house is silent. It's 7.30 pm....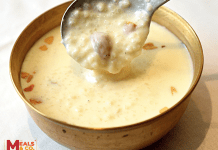 10 November 2020: This Festive Season, Meals and Co is offering authentic Bengali vegetarian and...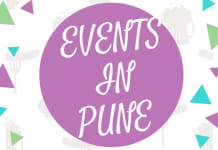 Listing of Upcoming Events in Pune: related to art, culture, and more Upcoming Events in Pune: Sadhu Vaswani CircleTo celebrate the women warkari saints of...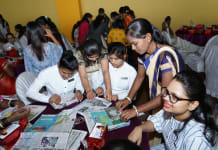 The Orchid Hotel, Pune set sail this women's day with yet an another noble initiative comprising re-useable environment friendly paper bags, adding to an...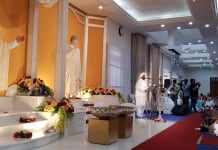 As I walked into Sadhu Vaswani Mission on the 4th of June 2019 hundreds and thousands of devotees were seated in and around the...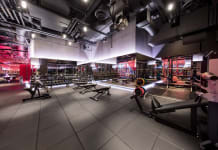 Nitrro not just a gym but understood as a way of life took birth in 2008. It was conceptualized by the dynamic, innovative, self-motivated,...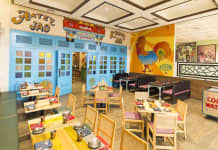 The word 'dhaba' brings to the imagination a shed-like structure along the highway with charpoys strewn around the place, a tandoor somewhere around you,...
AGAMI The Design Galleria has had the pleasure of curating a one of its kind Art Fest... ARTSCAPES, a collection of artworks by an...
The mother daughter love is forever; and this was reflected in Purva Kothari when she let her mother choose her complete set of jewelry...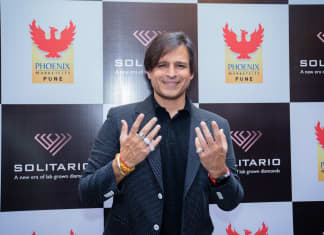 Pune, 1st April 2023: Solitario, a leading luxury brand that offers the finest lab-grown diamonds of superior quality, has recently opened its latest store in the Phoenix Market City Mall in Pune. The brand is...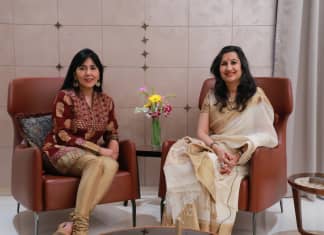 The soul's journey is an inward journey. It is a journey where one develops a higher state of awareness and conciousness, and intuition. It is a path where you spend time alone in introspection,...
It was the first time that I was meeting her. Dr. Suruchi Mohta a PhD in music and I had spoken a few times over the phone. I had created a picture of this...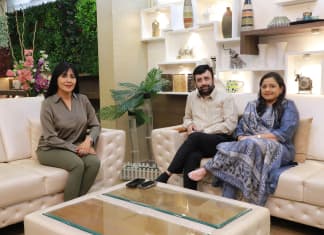 The video below was made 3 weeks ago and was shared on many platforms. I am now sharing it on indiavocal.com. Do watch for the predictions that Dr. Manish Pande who besides being an Internationally...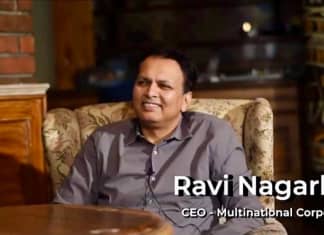 https://youtu.be/cfluk5GJgz8He was on time or should i say much before time! Ravi Nagarkar, the CEO of a million dollar industry, a billionaire himself walked through the door warm and easy to approach, so very...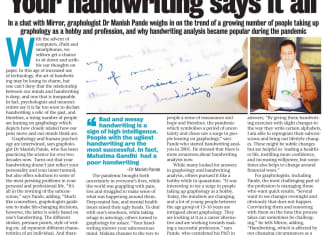 Dr. Manish Pande the Graphologist was interviewed by Pune Mirror the other day. Word about his expertise is spreading. He has through his Graphotherapy been changing the lives of numerous individuals; whether it be...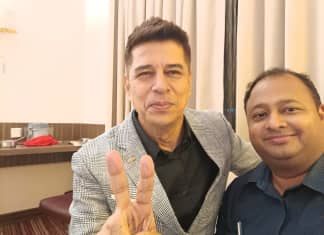 Please Watch this very spontaneous dialogue by the acclaimed actor Sudesh Berry telling us of his gratitude to Dr. Manish Pande the Graphologist who is in the process of bringing in the necessary transformation...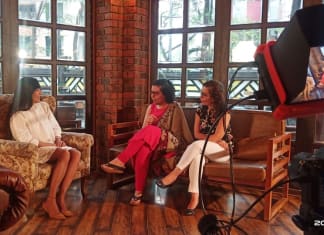 I needn't say much as I have already in my last article introduced Dr. Manish Pande the internationally acclaimed Graphologist, a PhD in Graphology. Dr. Manish Pande is the only one in India to...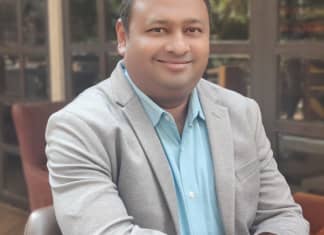 https://www.youtube.com/watch?v=JyDAa8MA5ZsIt must have been fate that I by chance met Dr. Manish Pande! But they say nothing is by chance. No coincidences in life. All is planned even before we take birth. No! no!...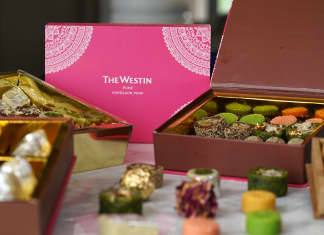 Festive Decadence To dive right into the festive celebrations The Westin, Pune has curated a range of gifting hampers calling the collection Diwali Decadence to celebrate the essence of the festive season. Festive Spirit Featuring a decadent mix of traditional and gourmet Indian sweets, hand-rolled chocolate truffles,...