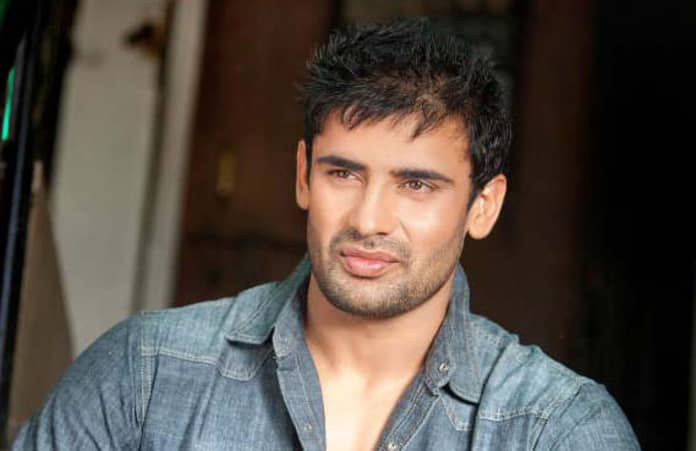 Wrestling champion, Sangram Singh, speaks to India Vocal about upcoming Mumbai wrestling championship and his initiative for the wrestling fraternity.
Former Commonwealth heavyweight wrestling champion, Sangram Singh, in a bid to honor the wrestling community for their contribution in the field that he is passionate about, has begun an award show.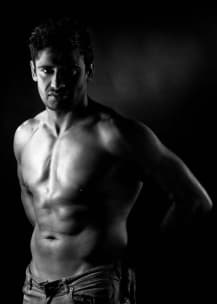 The Rohtak-based grappler shares with us why he felt the need to start this felicitation, what more can be done to improve the quality of life of these wrestlers, and lastly, his future Bollywood plans.
What prompted you to have a special award felicitation for Indian grapplers?
I am from a wrestling fraternity which has a rich legacy. We have given some Olympic medals and laurels to the nation. So, it becomes my duty to give back to the community which has flourished me with accolades. Wrestlers are not given their due credit, in spite of being the oldest sport in India, as compared to other sportspersons. It was time to do something to boost the morale of my fellow grapplers, who have given their 100 percent to the sport. I feel blessed to have started this initiative.
Why is it so important to have such award functions?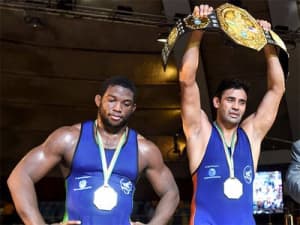 Did you know that wrestling brought India the first individual Olympic medal, back in 1952? This felicitation is one of the ways to give tribute to legends who have contributed to this sport. In today's time, people of that stature are living in a hand-to-mouth state. If those talented wrestlers are given awards for their contribution by Indian Government, imagine what a boost they will get. Monetarily it is not very big, but it does help.
What is the Indian government doing for young wrestlers; and what more it needs to do to motivate them?
The Indian government is doing well in this sport but, at the city level. India's largest talent pools in wrestling are in the villages. The government should also go to the grassroots level where these talents germinate to check on budding wrestlers. These talents are stuck only at the village level due to the financial burden. In the villages, we have stronger and better wrestlers than some who are representing India today. Together with the Indian Government, we need to spend more time and efforts on these budding talents from villages to help them grow into aspiring wrestlers.
How will this felicitation help in motivating them?
We actually didn't have an ulterior motive behind felicitating these legends. We just wanted to thank them for their hard work. During the event, I overheard someone saying, "Wakahi kuch kiya hain humne. Aaj ke din bhi humari ahmiyat hain (Yes, we have done something. Even today people respect us)." These legends felt so ecstatic and pleased to have received the award from Union Minister, Ms. Maneka Gandhi. After this function, I am sure it will help more youngsters from the grassroots level to participate in the game.
Who is your favorite wrestler and why?
My favorite wrestler and mentor undoubtedly, K. D. Jadhav. He won the first Olympic medal for India at the time when other aspirants only thought of national tournaments. Until today, he motivates others to work harder in this sport. Jadhav himself neither had proper resources nor any help when he got us the Olympic medal, which was record-breaking. No one could beat him for 44 Years. Then, why should I be left behind in helping those who are good and in need of support to grow further?
How are you contributing to the wrestling scene?
Wrestling is one sport which the common man connects with. It has to be presented in the correct way, and over the years I have been trying for it. People will become aware only when the right information is given to them about the sport. I am doing exactly the same through various platforms.
What are your future plans, including Bollywood?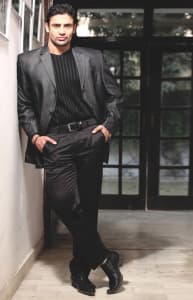 In Mumbai, K D Jadhav International Memorial Kushti Championship – Part 2 will start soon. This one would be bigger and better than the last. I dedicated the championship to our first ever Olympic medalist in wrestling. It will also give an opportunity to aspiring wrestlers to come forward and perform while at the same time keeping our legend's memory alive.
In the upcoming competition, I shall host a show on all Doordarshan channels, titled Hoslon Ki Uddan Hain Yeh Safar in Champions Ka. It will throw light on various champions on the sports field. Lastly, I am working on myself to bring out a biography of my mentor, K. D. Jadhav. It will be a small tribute to him for his contribution in this field.