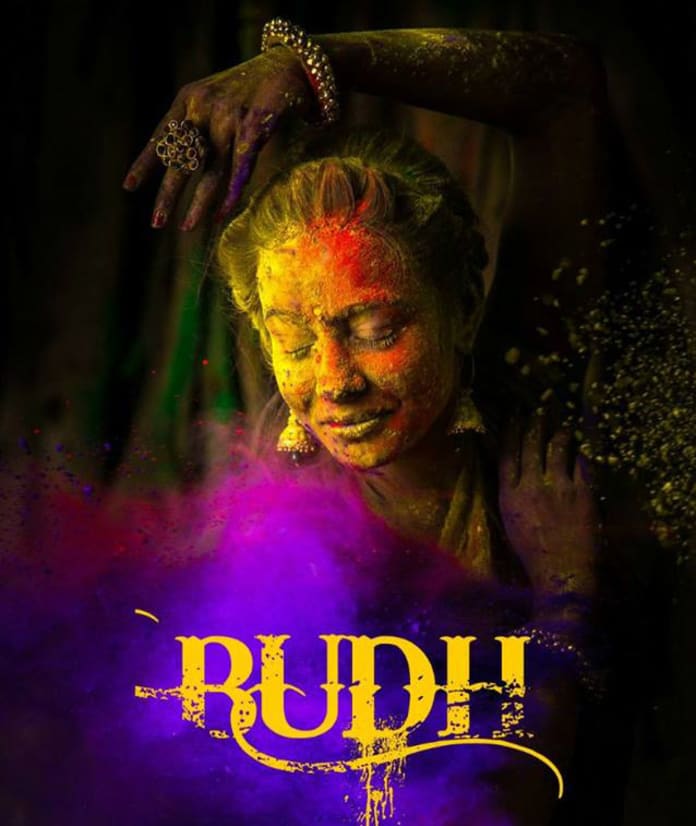 India Vocal got into a conversation with Prashant Ingole, the song lyricist about his Directorial debut. Prashant has written songs for movies like Mary Kom and Bajirao Mastani. He speaks also of his dream other than songs and movies, and his favorite singer.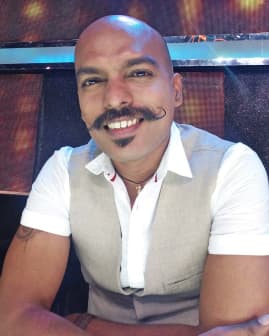 Prashant Ingole, a well-known film lyricist, a screenwriter and now a Director too with his last short film, Budh.
Why the name Budh?
Being a soulful person himself, it comes as no surprise on why he chose the name Budh for his latest female oriented movie. Answering to why he chose this name, Prashant said, "Most of the languages are derived from Sanskrit/pali language. Since my film is going international I thought of a Sanskrit name for an awakening and Budh came up right then in front of me. The name Budh has so much power in itself. Budh hit the write chords too for my first film"
Choosing the subject
Prashant has always been a keen observer and has a keen sight to detailing. So, what made you choose the subject on domestic violence? To that, he said, "I love to do things which hit my heart as I am a keen observer. I don't feel comfortable when I see the way women are treated. The condition in India is extreme. Some are depressed as they tolerate everything; on the other hand, there are the feminists.  As per my understanding, the core reason is no or less communication with their partners or family members. I believe we all should coexist with love with one another as a human being not like a super powerful man and a weak woman."
So, how is this movie different from other stories focusing on domestic violence or similar subjects? Do you think men also face domestic violence? He said, "This is not at all a different story, it happens everywhere and in every corner of the world. The only thing we see is the grass is greener on the other side. So keeping that in mind, I have kept it simple. The main execution here is the screenplay and dialogues. And speaking about men, yes, they do face domestic violence. So to speak, there are women who misuse the law and take undue advantage of being a woman. Nowadays, we have started to hear it on news channels too. But this time for this film, I wanted to concentrate on women and how they should be treated."
Song – Haq Hain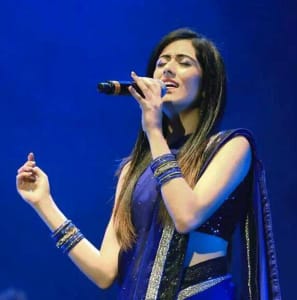 Haq Hain has received ravishing reviews from his co-workers, film fraternity and polticos. What prompted you to choose Jonita Gandhi to be your lead singer for your debudant film, Budh? "Jonita is a pure soul and an amazing artist. She is a wonderful friend as well. Her voice I thought was perfect for this song." So, why Haq Hai? "It stands for every woman who is a little less confident about herself and feels she needs to go there and conquer the world. This song is for every woman and every man who have women in their lives." He promptly replied.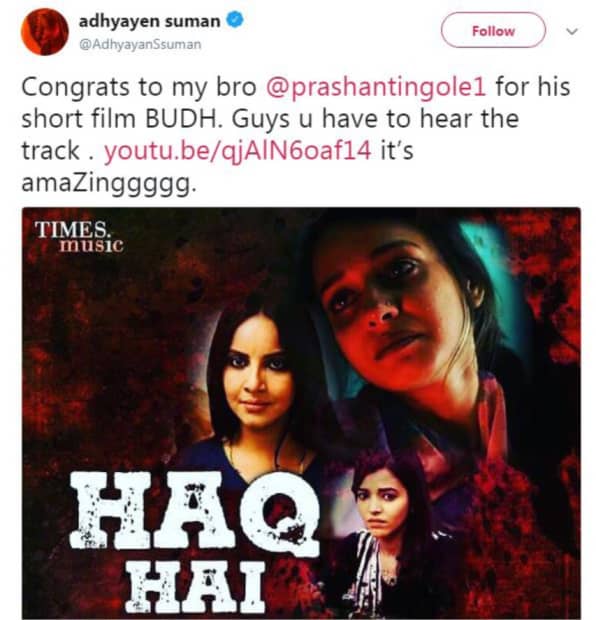 What next?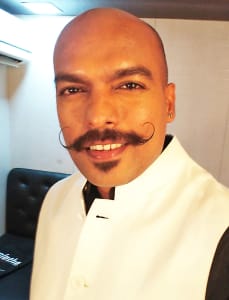 The success of the movie before its release is keeping him on his toes and he has already started to think and is collating ideas for his next movies. What is in store for your fans and viewers? "I have already worked on three more short stories which I believe should be presented to the people of our generation. One is on the importance of life; i.e, live for the moment. The second one, we are planning on making a movie on old-age as the thought process of the children of today has changed over the years. The last will be on education.  All will have a special message for our audience. I believe and follow what Gandhiji said: "be the change you want to see".  I am doing this because I feel the need to give back something to the universe and create a difference in others lives and touch their soul and it doesn't matter even if it is just one percent." He equips.
Other than writing, directing and producing, what do you have in mind that you want to achieve? He said, "I want to start a restaurant in Goa. I already have chalked out the plan. It's my dream project as I love to cook and I love people. Though I am a bit choosy about who happens to be my friend though… (laughs). I want to take this restaurant to the world."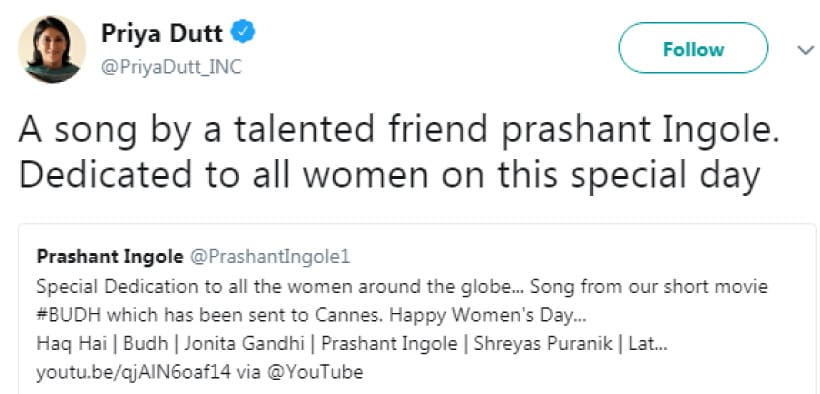 Read Also: Be yourself, love yourself- celebrate womanhood
Bollywood scene?
His latest venture, Budh, is keeping him busy but that doesn't stop Prashant from writing for Bollywood. He says, "My couple of songs are lined up now and you may get to hear some starting from May 2018. I can't reveal much as of now. But I am sure you will love as you have loved and appreciated my earlier work. Also, I love to do less writing as quality is important to me. I don't want to mess up my life and the history that I create with my writing."
Over a period of time in the industry, you must have a favorite actor for whom you want to write a song? He immediately replies, "I love to write for the character not for an actor." Don't you have a favorite actor then? "My list is very long, so let's start with Matthew McConaughey for now… I just love the way he gets into the character."  To name a few from Hindi film fraternity are Irrfan Khan, Nawaazuddin Siddiqui, Girish Kulkarni, Amitabh Bachchan."
Favorite Singer
Being a lyricist, who is your favorite singer? "Sonu Nigaam hits the top list. He has this soul-stirring voice and the emotion he captures is mesmerizing," He said.
The struggle
How would you rate your struggle and journey of 9 years in the industry? He said, "I have struggled for 9 long years for my first song.  And my first hit came when I was 12 years in this industry. It has been an amazing journey. Those few moments I felt bad but when I look back it was all for good. I learnt a lot during this course of time. I went through pain through the process of writing so I can feel the emotions correctly. I thank God for putting me through all that investment and struggle period." Lastly, what's your retirement scene? He laughs and says, "I am yet to begin… (laughs loudly) Don't ask me yet…
Well, with this we know Prashant hits the right cords in his fans heart. We send Prashant Ingole our best wishes, and with the song already being raved about so much, we are sure the short film is surely going to create ripples!  The tweets which politicos and Film Industry people have written to congratulate Prashant Ingole for his latest are proof enough!