A tête-à-tête with young santoor maestro, Abhay Sopori, who performed at the 65th Sawai Gandharva Bhimsen Mahotsav
The soulful notes on the santoor and the vigor of the beats on both pakhawaj and tabla left the audiences spellbound. A standing ovation and an encore seemed obvious. Later, when the young maestro, Abhay Sopori, played a mesmerizing Kashmiri composition, everyone was transported to the land of paradise.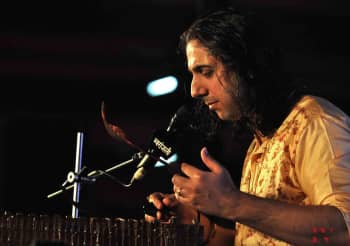 Sopori's performance at the recently concluded 65th Sawai Gandharva Bhimsen Mahotsav shall remain etched in the minds of music lovers for long. The next day when we were waiting for Sopori in the hotel lobby, we were surprised to see him in a T-shirt and denim jeans. A cool attire, contrary to his traditional demure look for the performance. In an engaging interview, he does not mince his words talking about the troubles in his beloved state, Jammu and Kashmir (J & K), his efforts to help the young, and of course his musical journey thus far.
Sufiana Gharana
Sopori belongs to the rich legacy of Sufiana Gharana, which is more than 300 years old. He points out how difficult it is to trace the history of any such cultural field in J & K, where there have been many cultural onslaughts, be it in 1990, 1947, or the time before that.
Talking about Sufiana Gharana, Sopori says, "Certainly when you represent such a huge legacy, there are pressures. But that pressure defines me as a musician and person. There's a sense of responsibility towards the legacy."
Sopori Baaj
His father, the veteran santoor player, Pandit Bhajan Sopori, designed the instrument in such a way that it began to be called Sopori Baaj. Abhay Sopori proudly states that his father, who will turn 70 next year, has had a long musical journey of 65 years.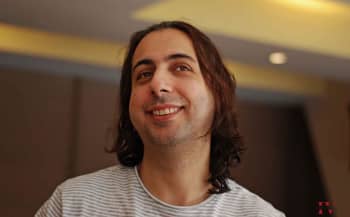 He explains, "Santoor is a striking instrument. So the notes are static. Meaning an instrument like santoor, in general, would not offer an andolit gandhar. But when it comes to Sopori Baaj, there's nothing which cannot be produced on the santoor. Right from Gamak, Meend, establishing bol, any technicality is possible on the instrument. Also, there is Tumba and its advantages both in technicality and posture."
With Sopori Baaj it's possible to produce any technicality that a vocalist can. As Abhay puts it, "Sopori Baaj is not just a playing format. Wo Ek soch hai (It's a school of thought). We have many gharana but only a few baaj."
Experimenting further
Not only Abhay Sopori but also all the other disciples of Pt. Bhajan Sopori play the Sopori Baaj. Abhay mentions, "There was nothing left to be done more on the santoor. In some areas, though I felt I could contribute. So, I established the Open String Concept or the Enhanced Sustain. For instance, if a vocalist sings a note for 35 seconds, I can do the same on the santoor."
Blending music
The earlier generations in the Sopori legacy presented Shavaite Sufi music. However, it was Shankar Pandit, who introduced Sufi Baaj, which has had been followed since the past five generations. Sufi Baaj has all the elements of Shavaite Sufi tradition and Indian Classical Music.
Abhay Sopori revived the compositions in traditional Sufiana system and adopted them into Indian Classical Music. He throws light on Kashmiri compositions, saying, "Kashmiri compositions are very different in terms of the formation of the bol, the Tarana. Normally Tarana is in higher tempo in Indian Classical Music. But I play Tarana which are in Madhya lay. In fact, at times I start my recital with a Tarana. While most of the classical musicians end their recital with it. I find it perfectly fine if a particular composition is set to that tempo. It's a beautiful blend, which people seem to enjoy."
He learned these unusual compositions – which have a touch of Urdu and Farsi – from his grandfather, Pt. Shambhoo Nath Sopori.
Read this Article Also: Cherishable classical confluence
Conducting alongside maestro Zubin Mehta
Back in 2013, at the beautiful Shalimar Garden in Kashmir, the world witnessed an enthralling music concert as Sopori shared the stage and conducted alongside the maestro Zubin Mehta. During the concert Ehsaas-e-Kashmir, organized by the German Embassy, Mehta included Abhay's composition, Haftrang, too. Sopori's ensemble of folk musicians was a part of the concert, which was aired live in more than 100 countries.
Sopori, the first ever composer to have had such an opportunity, reminisces, "It was unbelievable. Working with him was a great honor. He actually left it to me to compose the piece and do the arrangements. It was him who first introduced me as maestro. This concert actually brought Kashmir on an international platform as a rich cultural place. Apart from my family, Zubin uncle is another person from whom I learned that the bigger you grow, the grounded you should be."
While talking about his ensemble Abhay feels dejected about the fact that the 1990 conflict in Kashmir literally killed those musicians' talent and artistry. Since Sopori's family moved to Delhi, they became devoid of a guiding force.
Beloved homeland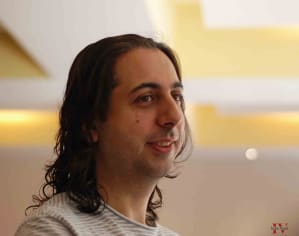 This young musician believes in the spirit of Kashmir. He strongly advocates that Kashmir is much beyond guns and stones.
"Crime or loss of human life cannot become the identification of an area, or a state, or a country. Places offer much more," he maintains. After 1990 turmoil, Pt. Bhajan Sopori went back to Kashmir and helped the musicians perform outside the state. Since 2000, Abhay Sopori has also actively been involved in the state's cultural activities. Through their music academy, Sopori Academy of Music and Performing Arts in Delhi, they have provided a platform to veteran and aspiring musicians.
He expresses, "We have been trying to project these musicians, get them into the mainstream, and find more talent in the state. Whenever I'm in Kashmir, I travel to even the far-off places, which perhaps are insecure. But people love me and vice-versa."
Sopori makes it clear that news channels are to be blamed for projecting negativity. Ultimately, creating hatred. Remembering his childhood days brings a smile to his face. He conveys that his father would often take him to a dargah. His childhood friend, who is a Muslim, would keep him company even when he went to a temple. He questions, "Why not respect somebody's faith? I won't say that what has happened in Kashmir is right, but the way we project things is not right either. If you happened to ask anyone who has visited Kashmir, he or she would say that Kashmiri people are wonderful. The government has to take the blame for the mess created in J & K."
Ugly truth
Abhay Sopori does not shy away from commenting on the political matters too. Being a Kashmiri Pandit, he still flinches at the thought of the terrible circumstances in 1990.
He breaks the silence, "An entire community had to shift from the Valley; it was a mass exodus. Still, the government has the guts to say it was migration. Doesn't anybody have the sensitivity to accept the fact that Kashmiri Pandits were uprooted from Kashmir? We talk about rehabilitation of Kashmiri Pandits. But where is the policy? They are not getting their place back. All that we talk about article 370 is all nonsense. Nobody does anything. The government has exploited Kashmir; everybody has; even Kashmiris themselves have, and the international interference to have exploited the state. The fact is you don't know what will happen in Kashmir tomorrow."
Need of the hour
With the growing militancy and unrest in Kashmir, the main question that leaves everyone worrying is that of the upbringing of the children there. So what is the need of the hour?
Sopori expresses, "We are almost three decades late in Kashmir. There's an entire generation that has had been in such an atmosphere where they witnessed only violence. And over the years whatever is fed becomes the reality, even if it's an illusion. You need to show them the right direction for them to understand the difference between reality and something which is not right. When I do that I have nothing to do with politics but culture. It's a known fact that music can impact humans, increasing their sensibility."
Abhay is now working on his doctorate in music. Once that's completed he wants to bring about a breakthrough in music therapy. He is also trying to introduce music as a compulsory subject right from primary level in the schools in J & K.