The God's Own Country, Kerala, boasts of beautiful beaches. Therefore, it won't be an exaggeration to say that Kerala beaches make this southern state a paradise for beach lovers.
A look at 5 enchanting Kerala beaches
In the wee hours of the morning, you rush to settle down on the soft sandy beach. An hour or so passes before you bask in the pleasant early morning sun-rays. Then you decide to walk towards the lighthouse to add to this pristine experience. That's how serene it is at the Kovalam beach! The excitement further increases as you discover all the breathtaking Kerala beaches. So, be it a family vacation or an escapade with friends, a romantic honeymoon, or a getaway to enjoy your solitude- Kerala beaches offer you peace and joy amidst the nature's beauty.
Read Also: 4 Honeymoon destinations on a shoe string budget
Marari beach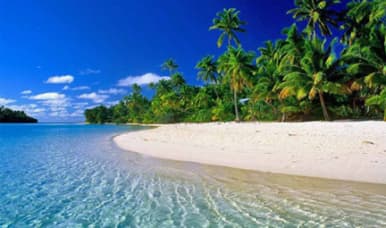 With clean, warm water, golden soft sand, and a splendid stretch of coconut groves, Marari beach makes for a charming view. Located in Alappuzha district, if you happen to stroll around in the morning hours, you can see the fishermen at work. Later, in the evening, you can relax and enjoy some quiet time, witnessing the colorful spread of the sunset. However, it's the monsoon period that becomes more interesting with the snake boat races. You will easily find accommodations, at resorts, hotels, and home-stays nearby the beach. There's the famous resort Marari Beach Resort, and others such as Lake Palace Resort, Angel's Home-stay, etc.
Distance: Cabs and auto-rickshaws are available from Mararikulam junction. Cabs are available from the Kochi airport, too, which is the nearest airport to the beach.

Kovalam beach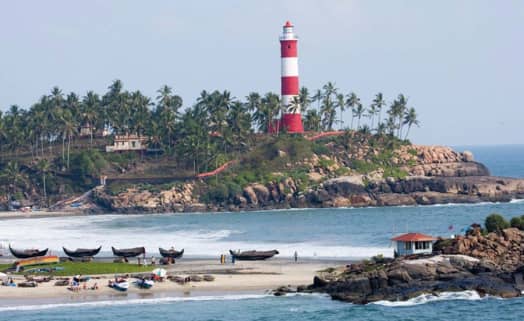 There's the towering lighthouse, coconut palms, adventurous activities, rejuvenation options, and a host of shacks serving an array of cuisines- no wonder Kovalam beach is one of the most popular Kerala beaches. The long coastline is divided into three beaches, Lighthouse beach, Hawa or Eve's beach, and Samudra beach. At this beach, you have shallow waters and low tidal waves. Hence, it's a safe bet for water sports such as surfing, motor boat ride, and wooden boat rides.
There are many Ayurvedic massage centers and Ayurvedic health resorts on the beach and nearby. So, your rejuvenation is taken care of here. If you want to enjoy a peaceful time, hearing the sounds of the waves, Samudra beach is an ideal place. For the lovebirds especially, this beach promises an amorous experience. A candle light dinner at one of the beach-side shacks is a bonus. You can find a plethora of stay options, fancy places like Vivanta by Taj Green Cove, and reasonable ones like Sunrise, Hotel Grand Sea, among others.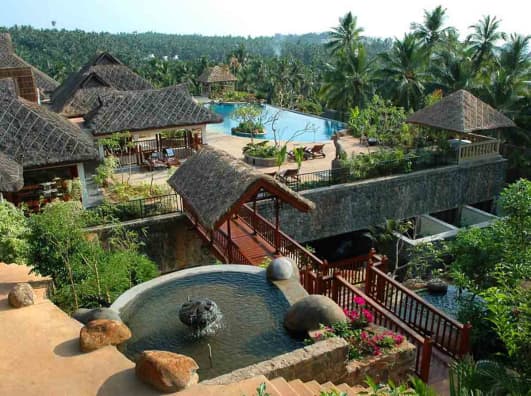 Distance: It's about 10 km away from Trivandrum International Airport, and 16 km from Thiruvananthapuram Central railway junction.
Varkala beach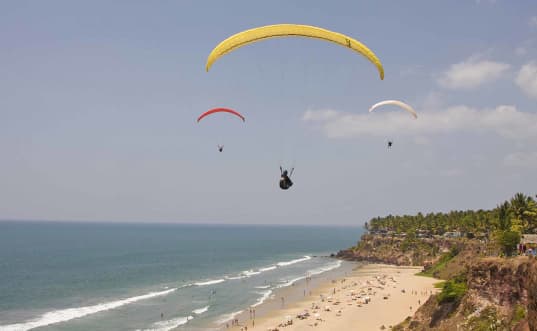 With an enchanting view, Varkala beach is one of those Kerala beaches where you can savor a tranquil time. Located on the outskirts of Thiruvananthapuram district, this beach is outlined by an extensive rocky cliff. These rocky cliffs house many shacks and shops, and accommodations. How delightful it would be to wake up to a stunning morning view! Among the many stays at Varkala beach, there are Hindustan Beach Retreat and Krishnatheeram Ayur Holy Beach Resort.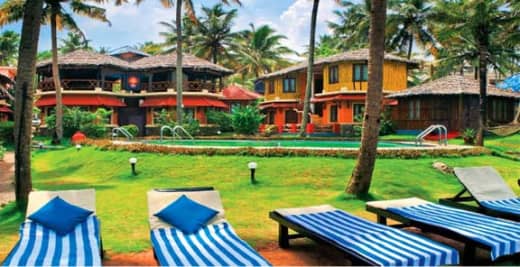 Distance: It's 3 km away from Varkala railway station, and 57 km away from Trivandrum International Airport.
Bekal beach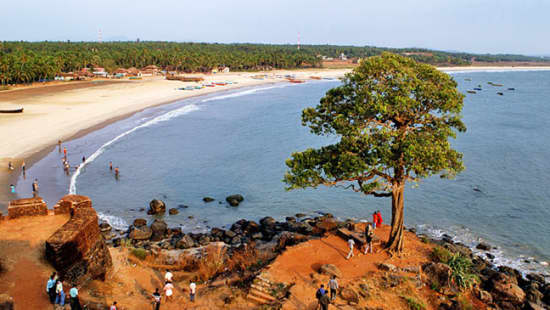 This picturesque beach in Kasaragod, with the majestic Bekal Fort on the beach-side, is one of the most significant Kerala beaches. Bekal Fort is the oldest and is well-preserved. Remember the romantic song, Tu Hi Re from Bombay? You have guessed it right, it was shot at this fort. At high tide, from the fort you can revere sea waves splashing against the rocks along the beach. It's a clean beach that offers respite from the commercial glitzy that you see at some of the Kerala beaches. For accommodation, there are places like The Lalit Resort & Spa and KTDC Bekal Beach Camp near the beach.
Read Also: Five remarkable forts of India down south
Distance: Kasaragod town is 50 km away from Mangalore Airport.
Cherai beach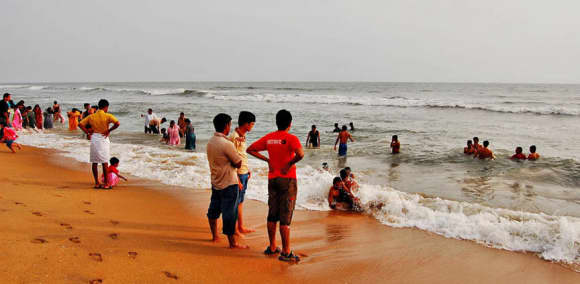 Swimmers, if you are planning a trip to Kerala, you must enjoy the waters of Cherai beach. Bordering the Vypeen island, here the backwaters merge with the sea. The beach is compounded by stone walls and pleasing coconut groves. This quaint beach is also famous for the dolphins found in the sea. Plus, as you stroll across the beach, you will be delighted to spot plenty of colorful shells. And, to put your tummy to rest, there are many shacks that serve delicious food preparations. For stay, there are places like Cherai Beach Resort, Sea Lagoon Beach Resort, etc.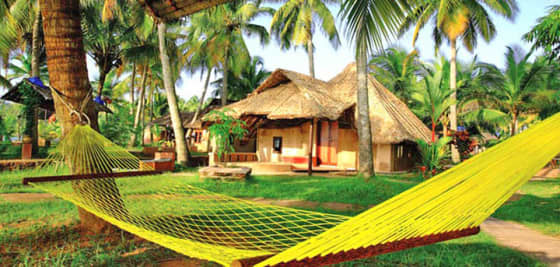 Distance: It is 20 km away from Cochin International Airport, and 1 km away from Ernakulam railway station.