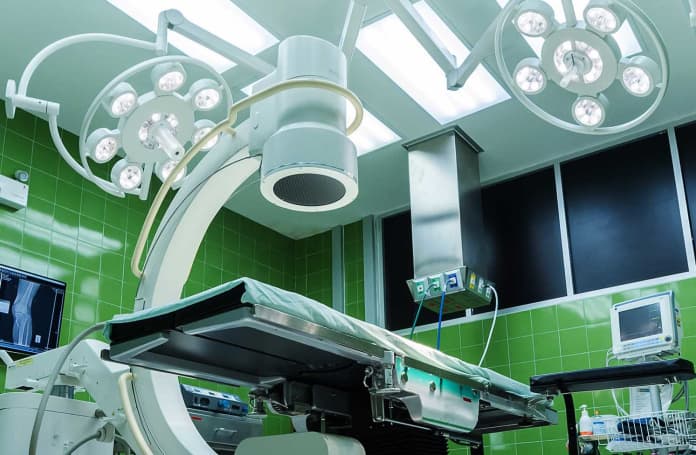 This man needs no introduction; Madhukar Gokhale, Chairman of Manman India has been in the innovation & technology industry for more than four decades making varieties of cardio, neuro, and ortho surgical pieces of equipment.
India Vocal spoke to Madhukar Gokhale, Chairman, Manman India
How did Manman India happen?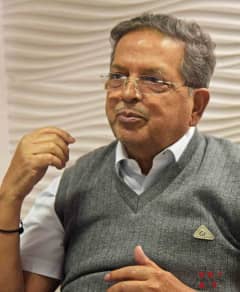 Since my childhood, I have been curious and inquisitive. Once my teacher in the school was discussing some scientific ideas and it intrigued me and class fellow mates to probe further how and what is the reason behind such an idea. My curiosity to probe further helped me understand that we know everything but at the current moment we may not know it but probing further we will be able to find the solution and get to the answer.  So I continued to try till I succeeded. So, Manman India happened due to my curious nature.
What is the motto of Manman India?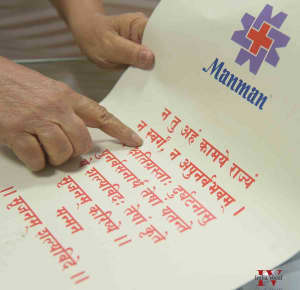 Manman is the subconscious mind. Our tagline, Innovation for surgeons says it all. We have written our motto in Sanksrit, srujanam shalyavidaye. It means we will help the surgeon to help patients to recover and go home happy. So, innovation, creativity, continuous improvement and 24-hours best in class support service are the key features of Manman India.
You have designed and manufactured surgical tools and accessories for various hospitals across the country. What prompted you to start Manman India?
It all started with my curiosity for the brain, I asked one of my surgeon friends about our brain.  He told me to come to Mumbai and he will help me see how the brain functions. He explained further and then there was no looking back. I continued to go for various brain surgeries to understand further. Also while I was seeing these operations, I saw the problem faced by these surgeons while operating the patients. Understanding the problem helped me to design surgical equipment for them. When I started Manman, I was already a teacher in one of the renowned technical institutes here in Pune, it further helped me to be technically sound to work on these instruments. I had the added advantage of teaching, visualizing and creating for about 16 odd years. And, later put down my papers to continue work on the development of the surgical instruments.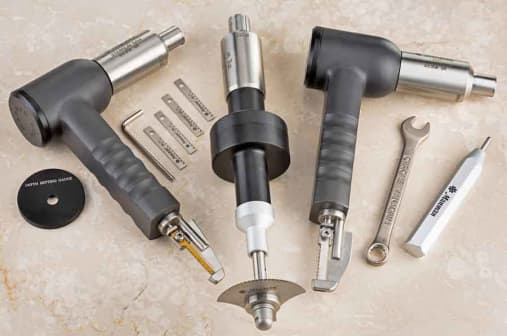 Which are the types of equipment you specialize in at Manman India?
I specialize in Orthopaedic, Cardiac and Neuro instruments across the nation.
What are the upcoming types of equipment we look forward to seeing in the future from you?
At Manman India, we are in ongoing discussion with one of the doctors from Hyderabad to work on a particular instrument for him. It is at an amateur stage. So, a lot of my surgeon friends discusses their problem during the surgery and on that basis we design and develop surgery instruments. We shall soon come up with some cardiac surgery instruments too.
Related: Helmet… not a pain in the neck
Why do we still have internationally made tools and accessories in India?
It's the mentality of the people that foreign things are better and are in improved condition. But they don't understand that they will have to put in more money if the machine is giving problems. They will have to send it back for repair from where they have purchased since there are no service stations. So, purchase and repair both are expensive for the hospitals. I also think eventually this will also change over a period of time when Indian make will be of better quality and functioning.
There are so many types of equipment in the market already, how is Manman India equipment different from theirs?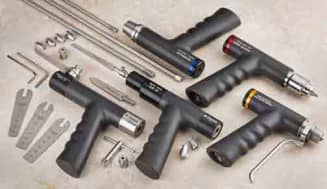 Our aim is to innovate and produce surgical instruments, to help surgeons in their day to day work to improve the quality of surgery. Most of our products are import substitutes and widely accepted by users throughout India and some neighboring countries. Our costs are almost 10 times less compared to the imported instruments, available in India, with 100% equivalent performance. Nowadays we see people are copying our products. This gives us assurance that we are doing well with the innovation and designs. So, now that many surgeons across India have seen Manman's work so through references they purchase our product.
Being a teacher for 16 years, why didn't you continue to teach?
There is an old saying, "practice what you preach". I decided during my teaching days that I will implement what I have been teaching for more than a decade. When I was 38 years old I took this decision to leave teaching and start Manman India. We did everything wholeheartedly.  I took my hobby into my hand and put it in my service and products which you see today used by most, every hospital across the nation.
You say designing and making of equipment is your hobby. What are the other things that interest you?
I took my curiosity to a different level in all possible ways.  To tell you the truth, I am still enjoying this work (Manman India) as a hobby. We are more than 100 team members. I take interest in all our team members work profile as a hobby. I take interest in them and their interests (as my hobby) so that they excel in whatever they do. You have to be the best in whatever you want to do.  We are doing for the nation and we work together towards it.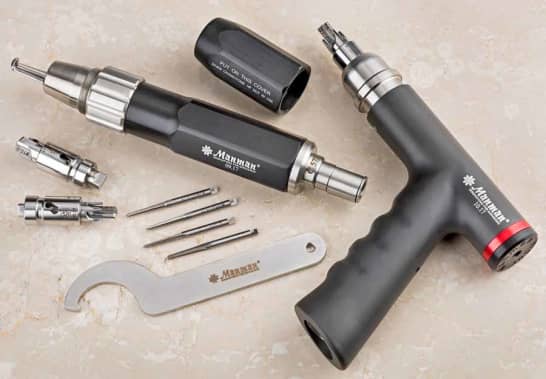 Any anecdote that you remember which changed your perspective?
When my father was very sick and he was admitted in one of the government hospitals in Pune. I lied down on the floor at that time for about eight to ten days. I have seen the condition there; it troubled me to see the condition. As I grew with my work, I decided to work towards the growth of that hospital in my small little way. So, for years now Manman India give all the instruments free of cost to few government hospitals.
What does recognition or award mean to you?
Sometimes I feel that people are recognized on the basis of how many awards they have. After the demise of one of my family members, I stopped accepting awards. I feel my work with Manman India is my reward and speaks louder than any award.
Read Also: Neuro care – Pre and Post Surgery
Picture Source: Manman India.