It was the last week of May. A busy week for me. However, it could not stop me from attending the Maha Kathak Utsav held at Creaticity in Pune – 27th, 28th, and the 29th of April. Kathak is a graceful dance form and can keep you spellbound.  Hadn't I come for the performance that evening I would have been spending hours on my laptop!  Some of the most eminent dancers from all parts of India came to perform. I thoroughly enjoyed every dance performance. It kept me awestruck!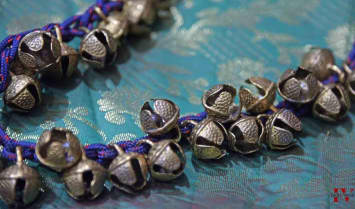 Kathak is an expressive dance form where the eyes work as a medium of communication. The raised eyebrows give the dancer various facial expressions, accompanied by spectacular footwork that draws the attention of the audience with the numerous ghungroos tied around the ankles.
What was heart-wrenching was that the amphitheater could have been fuller! It was the world dance week and there were programmes all over Pune city. At some places you had the pop and contemporary dance forms, I guess forms of dance that are now fast gathering popularity. Not that I am intolerant of them. I love to dance and appreciate all forms. However, Kathak is a dance form that has always enamored me.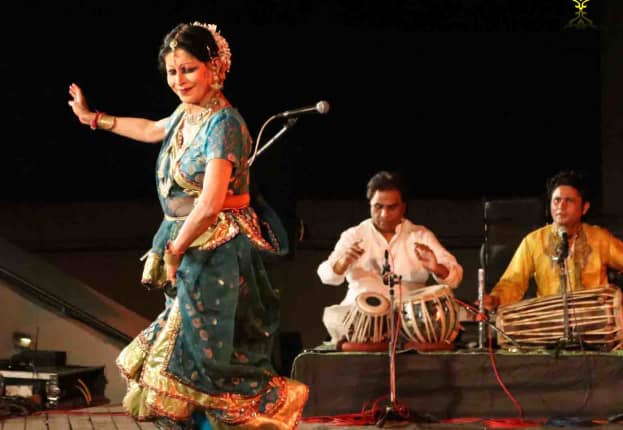 Somewhere deep down I feel that our culture and heritage, values and beliefs are fast dying out. We are adopting a lot from other countries and becoming oblivious to what India has to really offer. A tradition and culture that is rich and fast dying!
I was thrilled that Creaticity had decided on a Maha Katha Utsav that was organized by the Kathak Kendra New Delhi.
Kathak has its roots in Natya Shastra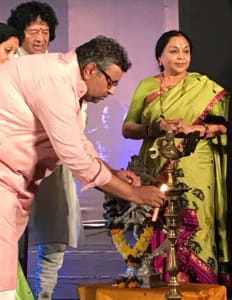 'Natya Shastra' as it is called in Sanskrit meaning the 'performing arts' was written by an ancient Indian theatrologist and musicologist Bharata Muni. It is stated that the first complete version of the text was completed between 200 BCE to 200 CE. 'nrita'  is pure dance which comprises of the finesse of hand movements and gestures, and 'nritya' means solo expressive dance that focuses on expressions.
Kathak is one of the main genres of ancient Indian classical dance and is traditionally regarded to have originated from the traveling bards of North India referred to as 'Kathakars' or storytellers. The word Kathak is derived from the Vedic Sanskrit term 'Katha' which means 'story' while the term 'kathaka' means the person who tells a story.
'These wanderers communicated stories in forms of rhythmic foot movements, hand gestures, facial expressions and eye work.' This genre has the Jaipur gharana, the Benaras gharana, and the Lucknow gharana. It is said to have originated in Benaras or Varanasi and spread to Lucknow and Jaipur.
In the sweltering heat, I went to meet Rujuta Soman who is working closely with 'Rajendra Ganganiji' the 'eminent Kathak dancer' in Kolkata in 'Rashid Khan's academy'. She is helping them set up a kathak department there.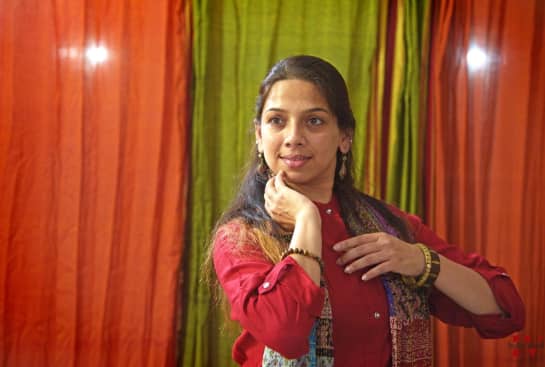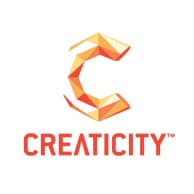 Rujuta used to take classes at Creaticity a few years ago. Parul Mehta the owner of Ishanya now Creaticity has always encouraged the fine arts to be showcased at her mall. So at the beginning with the help of Parwati Datta from Aurangabad, they had brought a performance of Oddisi at the theatre and it was a big success.
Parwati Dutta is the founder director of the Mahatma Gandhi Mission Sangeet Academy (MAHAGAMI), which is more than an institution that imparts training in Kathak and Odissi especially to the marginalized sections of society.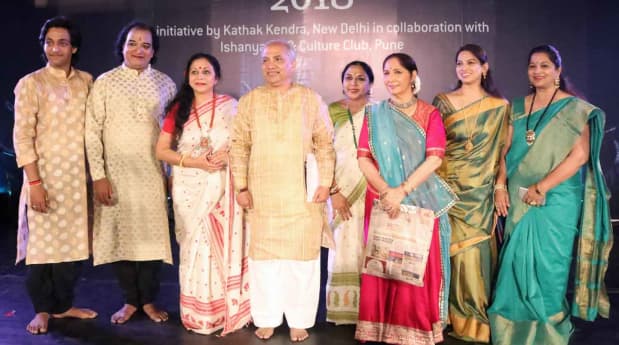 The Beginning of a Passionate Journey at Creaticity
"Recently Creaticity got in touch with me and asked me to curate this particular Maha Kathak Utsav we hosted there recently."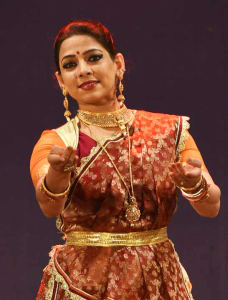 Being the fortunate one to be connected to the Kathak Kendra, Rujuta Soman took on the task of being the mediator between two big organizations. Though fraught with challenges, she along with her core team finally put up the Maha Kathak Utsav after 7 long years.
Rujuta Soman Cultural Academy with Ishanya Art and culture foundation hosted the Maha Kathak Utsav in collaboration with the Kathak Kendra New Delhi.
Rutuja herself is an acclaimed dancer, teacher, and choreographer, and has co-founded RSCA.
Smt. Monisa Nayak from the Jaipur Gharana, Smt. Rani Khanam from the Lucknow Gharana, A group of performers choreographed by Rajendra Gaganji, Shr.Mata Prasad Mishraji, Shri Rudra Shankar Mishra from the Benaras Gharana, Uma Dongre from the Jaipur Gharana, the Legendary dancer Padmashri Shovana Narayan from the Lucknow Gharana and Nalini Kamaliniji the twin sisters performed at the Maha Kathak Utsav.
According to Rujuta, the dates were decided at the last minute which did not allow for much publicity. The Kendra has now decided to hold such festivals regularly and take it to different parts of the city so that a larger percentage of people are more accepting to this dance form and many other Indian classical dance forms.
Finally! I said to myself, just what I was hoping for. And this is just not it. My soul's desire was being fulfilled. All I could do all these years was dream and hope that Indian classical dance and music should become the curriculum in every school in India. And now we have Rujuta along with Spic Mackay working with corporation schools. Children from junior KG to the 8th Standard will be trained on music and dance. It will be meted out throughout the year and is a compulsory subject for the kids. The intent is to instill good culture and a value system in the children.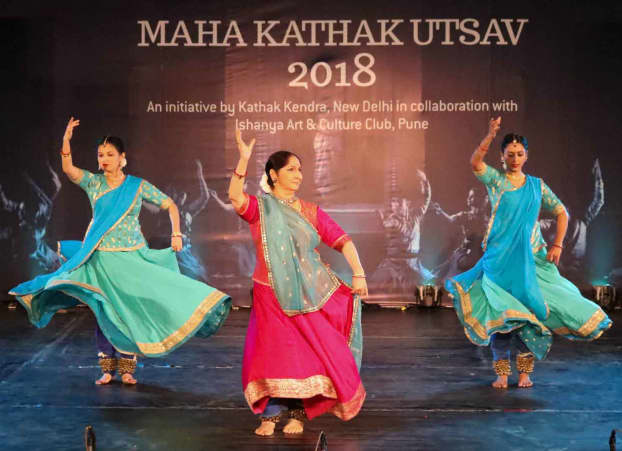 Spic Mackay, the Society for the Promotion of Indian Classical Music And Culture Amongst Youth is a voluntary your movement which promotes Indian classical music and Indian classical dance, folk music, yoga, meditation. Dr. Kiran Seth established this in 1977 at IIT Delhi.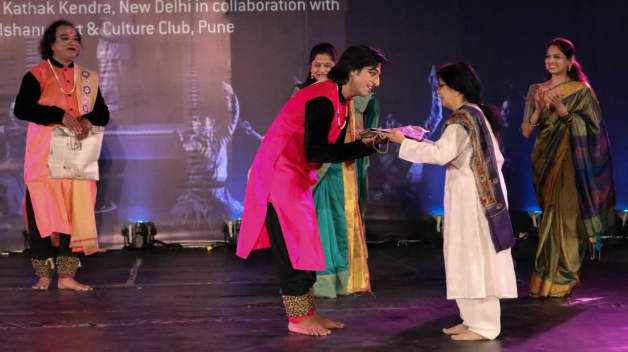 They will be implementing the schedule from the 15th of June. 
To create interest in the children they will at first start with dance therapy or music therapy and focus on the 3 c's Concentration, Coordination, and Creativity.
I asked her if adults like us could be trained in Kathak at a later stage?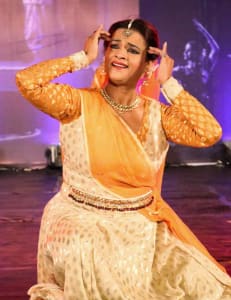 "We can create sessions for people like you…
So I happen to be elderly! I smiled to myself…I certainly am!
"We have created sessions for non-dancers. Through Spic Mackay I have taken a few workshops for non-dancers. For engineering college students. We have taken 4 days workshop."
I was wondering how much can one learn in these 4 days workshops?
"We create ongoing workshops."
"We have a workshop coming up at Creaticity… a week-long workshop for adult/elderly women. We will be guiding them about costumes, and makeup worn for dancing, also hairdos. Whoever is interested to continue can join us at our Institute for regular classes."
Am I tempted to join those classes!
It was then she told me of her tutor.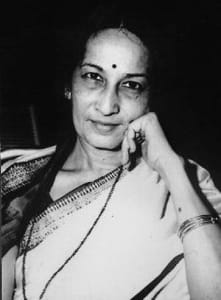 "Rohini Ji my guru established Nrutya kathak dancing academy in 1947 in Pune. In that era, she had to face a lot of criticism. It was not allowed in families to take up dance as a career or even to learn. Even my mom had gone through this. She was not allowed to learn dance so she learnt music. She put me for dance as it was her unfulfilled desire now to be fulfilled. However still in some families, we do experience an aversion to their girls wearing ghungroos."
Rohini started to learn dance at the age of 28. Rujuta still remembers the speed at which her guru danced at the age of 60.
"My guru was the pioneer of Kathak in Pune. She was a great scholar, singer, orator, writer. Rohini Bhate. In 2007 she had hosted this festival Kathak Utsav in Pune. At that time we were very young  but we worked a lot and helped arrange everything."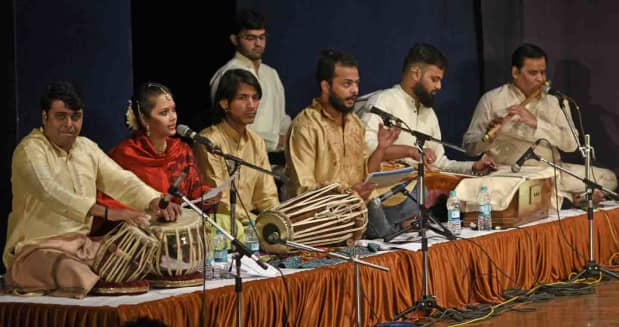 So the experience was there and memories were there, which Rujuta brought to the Maha Kathak Utsav at Creaticity, once again igniting that flame of passion for the performing arts in India, and more so now in Pune.