'Six cities, sixteen locations, six hundred ninjas…ONE DREAM' States the artwork on the web.Its Tag Line: FUN ASIAN CUSINE Fused with Creativity! Literally translated Mamagoto means 'to play with food'.
Mamagoto now in Pune. The much awaited and longed for Pan Asian Restaurant.
Look nowhere else. Mamagoto it is!
Mamagoto gives not only the youth of Pune but all of Puneites the choice of the best Pan Asian food to be experienced.
Mamagoto the restaurant located on the 2nd floor at The Pavillion Mall has a relaxed and casual atmosphere. The 80 seater new restaurant is divided into two zones, designed by Atul Anand and Rahul Khanna. The patio area has a colonial vibe embellished with antique Asian elements. The indoors welcome you to the true Mamagoto spirit. The yellow lighting extends a warm cosy feeling, and one can catch Manga art adorning the walls. Manga in Japan is a word that refers to comic and cartooning and has dominated the Japanese publishing industry. Eye-catching is a painting of several cats, on the wall near the bar!
You will find traditional Asian objects usually found in the street shops of Hong Kong like the Maneki Neko, also known as the Fortune Cat, waving in good fortune for its owners along with some oriental street art.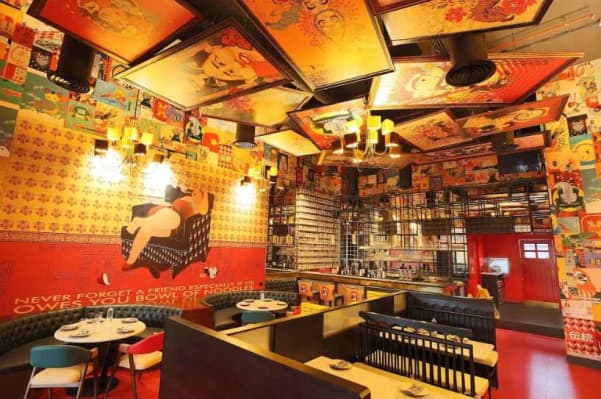 Creativity and Mamagoto are synonymous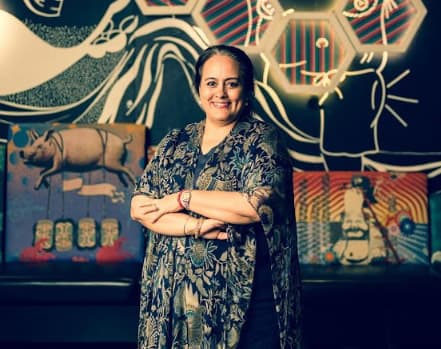 Creative they have been in their cuisine all along. Inspired by street hawkers, and extensive travel and of experimenting in those secret kitchens; is the food at Mamagoto. And of course, if the recipe is successful it starts with the right ingredients. At Mamagoto along with the other ingredients, the Head Chef – the Culinary Director Janti Dugal sees to it that there is one other ingredient which is the answer to their success, and it is love. Love to want to create new and delicious and quirky dishes for their customers every now and again, which makes you want to go as often back to experience the Mamagoto FUN ASIAN CUISINE.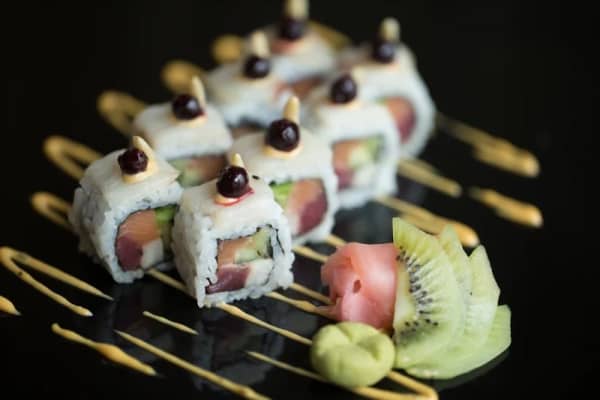 The Directors at Azure Hospitality
The duo Rahul Khanna and Kabir Suri, Directors at Azure Hospitality are only too thrilled to have opened this outlet in Pune. In their words:
"We are extremely happy to set foot in Pune as its young and vibrant market blends perfectly with the brand. With the Pune opening, we bring Mamagoto in a brand new setting but with the same fun Asian eating experience. We were eager to become a part of this corporate and budding market, where a daily eating out trend is apparent. To present our version of Pan Asian food to the people here is an exhilarating prospect." – Rahul Khanna & Kabir Suri, Directors, Azure Hospitality.
Come experience the 'Crazies'.
Food Menu
By constantly updating the menu with unique additions like Thai Puchka Bites, Meals in a bowl and a whole new maki section, diners can expect something new every time they visit the restaurant. Dishes are all made to share and are conducive to eat at any time of the day. The menu is divided between small bites (appetizers), Dumplings, Maki & Family, Platters to share, Soups and salads, Wok and Curries, our signature Mamagoto rice and noodles, and Desserts.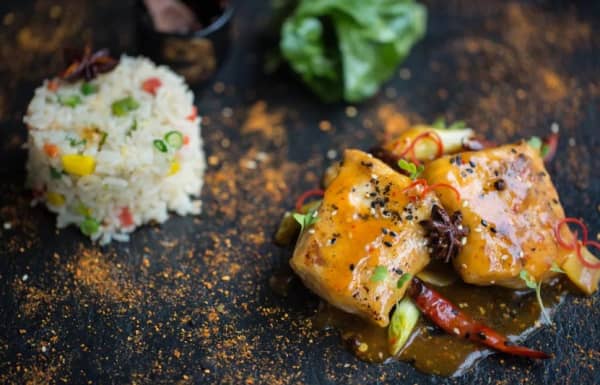 Small Plates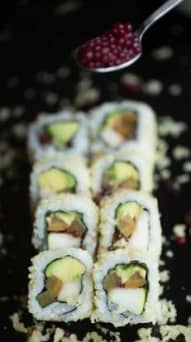 Diners can expect enticing small bites with a long list of Vegetarian and Non-vegetarian appetizers. From Mama's famous Vegetable Basil Cups, everyone's favourite Thai Puchka Bites, the contemporary Corn on the Cob, to classics like Crispy Lotus Stem, and Hua Hin Highway Rolls, Vegetarian diners have plenty to choose from. With options in chicken, Lamb, Pork and Seafood appetizers, meat lovers can indulge in Mama's favourite Rock Shrimp Tempura, Chicken Basil Cups, along with the unique flavour combinations found in Smoky Chicken Tacos, Java grilled Fish in Banana Leaf, Prawn Wrapped in Bacon and Spiced Asian BBQ Chicken Breat.
Dumplings
What's an Asian menu without a range of delectable dumplings? Vegetarians can opt for the very contemporary Cheese and Truffle Oil Dumplings, Traditional Peking Dumpling and Street Style Spicy Dumplings. For the strictly non-vegetarians, Prawn and Celery Dumplings, Pak Choi Wrapped Chicken and Rainbow Chicken Dumplings are a must try.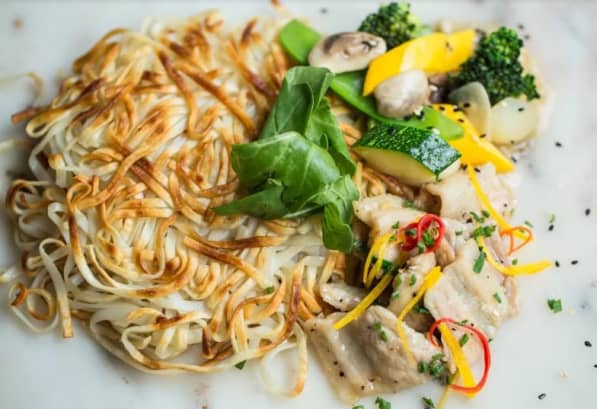 Maki & Family
At Mamagoto, the sushi menu has something for those who like to stick to classics as well as those who enjoy experimenting. Vegetarians can indulge in traditional maki rolls like Asparagus Tempura and Cucumber and Spicy Cream Cheese Roll that is made with chili flavored cream cheese and toasted black sesame. Non-Vegetarian favourites include Ebi Tempura Roll, California Roll, and Katsu Chicken made with barbeque marinated panko crusted chicken, mustard mayo, cucumber and sesame seeds.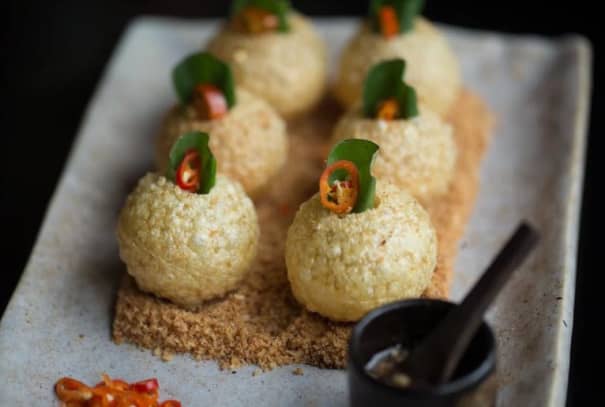 Mama's Platters
The menu offers three types of platters – the Maki Platter for the sushi lovers, Aunty's Platter with a mix of appetizers for those in the mood for comfort food, and the Dumpling Platter to satisfy all your dim sum cravings.
Signature Bowls
Pick your favourites from Mamagoto's Signature Bowls for a wholesome hearty meal. Vegetarian Bowls include Teriyaki Meal in a Bowl, Spicy Bangkok Bowl, The Laksa Tribute– our version of the famous Chinese Malay Laksa and Mama's famous Bimbimbap Bowl. For the non-vegetarians, in addition to all the vegetarian bowls available in meat or seafood options, you can also opt for the Smokey BBQ Pork Belly Bowl, Fiery Thai Shrimp Fried rice with Asian Green Chilli Chicken Ribbons and Mamagoto Goreng served with chicken satay skewers and fried egg, and everyone's favourite Mekong Boat Curry Chicken.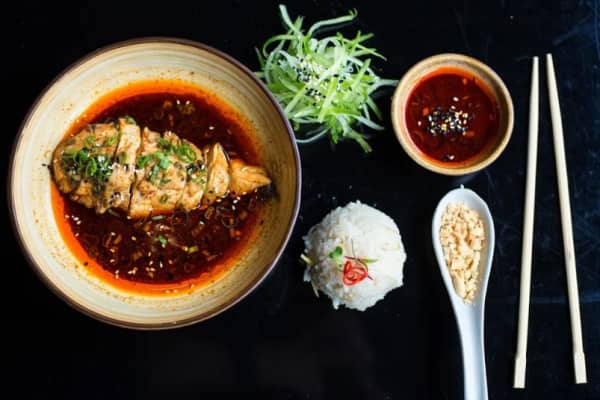 Woks to Share
For those who love to share or come to Mama for a wholesome family-style meal, we have a variety of Woks to share. Apart from the regulars, the Vegetarians can pick from a range of dishes like Tofu in Thai Chilli Basil Sauce, Tofu in Chinese Pickled Chilli Sauce and Crispy Tofu Tossed in Spicy Black Pepper Sauce and Non-Vegetarians can opt for chicken dishes like Chicken in Chilli Bean Sauce, Fish in Chinese Pickled Chilli Sauce tossed in homemade pickled chilli sauce and Lamb In Hot Sauce that is double cooked in spicy hot sauce.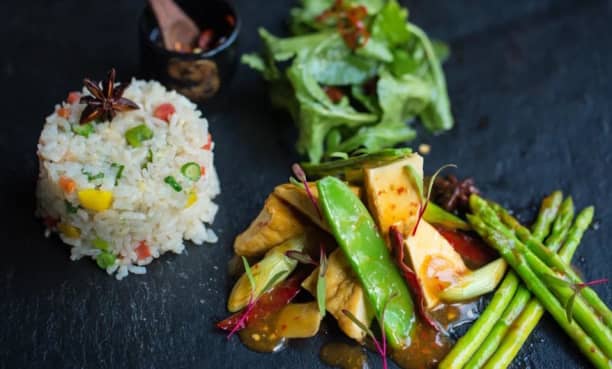 Dessert
No meal is complete without a dessert, and Mama is here to cater to your sweet tooth and sugar cravings. Made with Mama's love, try the addictive Homemade American Style Chunky Caramel Sponge Cake with toffee sauce served warm with vanilla ice-cream or the Home-made Coconut and Palm Sugar Ice cream. 
Beverages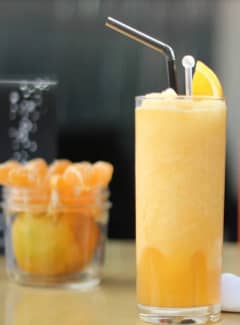 To complement the delicious food, unique concoctions using fresh juices and ingredients are used for Mamagoto's signature beverages. Refreshing concoctions like the Kiwi Mint Collins, Cranberry & Kaffir Lime Punch and Passion Fruit & Orange Cooler is just what you need to beat the summer heat. Those looking for something for a burst of flavour our Wasabi Mary and Blueberry cooler pack quite the punch. Included in the beverage menu is also a great selection of teas, ice teas, juices as well as several aerated beverages to clench your thirst.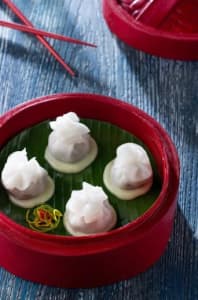 Come visit your favouritePan-Asian restaurant for our fabulous Unlimited Dim Sum lunch with a menu that celebrates classic Asian ingredients and features more than 10 varieties of dim sums viz. Rainbow chicken dumpling, Tibetan style spicy dumpling and many more, both vegetarian and non-vegetarian, to satiate your palates. And of course, piping hot soups always go hand in hand with dim sums. The spread comprises a delicious combination of all-time-favourites and new offerings available at INR 599 all-inclusive.
With an exciting lunch offer and a comforting ambiance, Mama will be your new joint for family outings, corporate luncheons, a ladies day out! Pune has a new address for amazing Asian fare!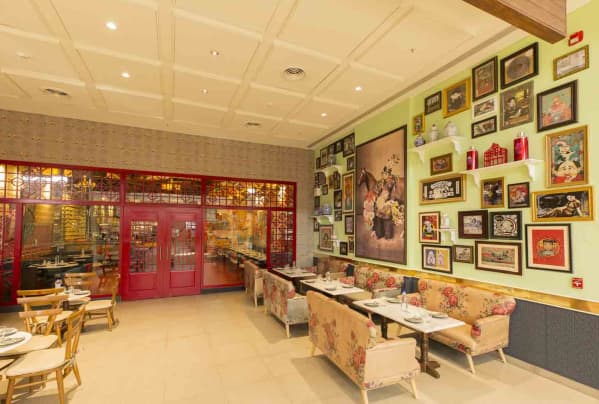 At Mamagoto, we continue creating an experience with personality, for people with personality, and a little bit of that crazy in us all.
FACTSHEET:
Address: SF-17, Second Floor, The Pavillion, Senapati Bapat Road, Pune
Mobile: 9607917208
Manager's Name: Debashish Mahto
Store Email Add: store.pavillion@mamagoto.in
Reservations: Yes
Parking: Mall Parking
Veg / Non-Veg: Both
Credit Card: Yes
Alcohol: Yes, Licence awaited
Cuisine: Pan Asian Food
Cost of meal for 2: 1500
AC: Yes
Seating Capacity: 80
Wifi: Yes