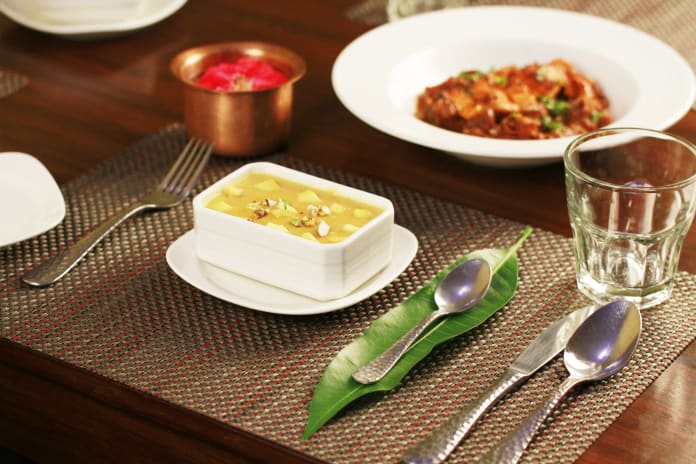 Come April, May and the smoldering heat, seek refuge in our summer Mango menu that's here to refresh, revitalize and leaving you wanting more! It's time to showcase what various regions in Southern India have to offer in terms of our national and most beloved fruit: Mango. Keeping up with the award-winning status, Savya Rasa has an entire special menu catering to all you mango lovers inspired by South India.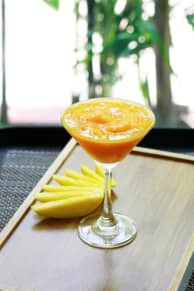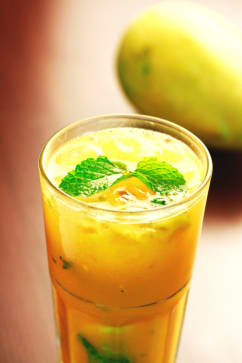 Mangoes are not only India's national fruit but also a subject of pride for our nation. India is known to produce the highest quality of mangoes and various renown farms across the country such as Ratnagiri, Sindhudurg and the Konkan regions of Maharashtra that specialise in Mango production. Mangoes are a delicacy and even though they're sweet, they are a fundamental component to several Indian diets nationwide and particularly in the South.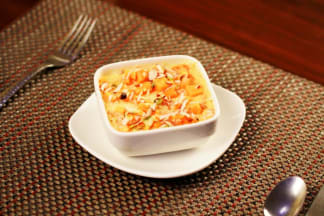 If you're really in the mood, you can have an entire three-course mango infused meal with various salads, main course, desserts, beverages and cocktails to choose from. Ranging from the more popular options such a mango milkshake and mango lassi to the more region-specific gourmet options such as Thengai Mangai Pattani Sundal and Mambazha Kesari from Tamil Nadu, Chemeen Manga Curry and Mambazha Pudding from Kerala, Kukuda Nuppu and Ambe Upkari from Karnataka, Mamidikaya Maamsam and Maamidikaya Pappu from Andhra Pradesh and many more. All season long, Savya Rasa is here to ensure you have your fill of this delicious fruit in all possible aspects!