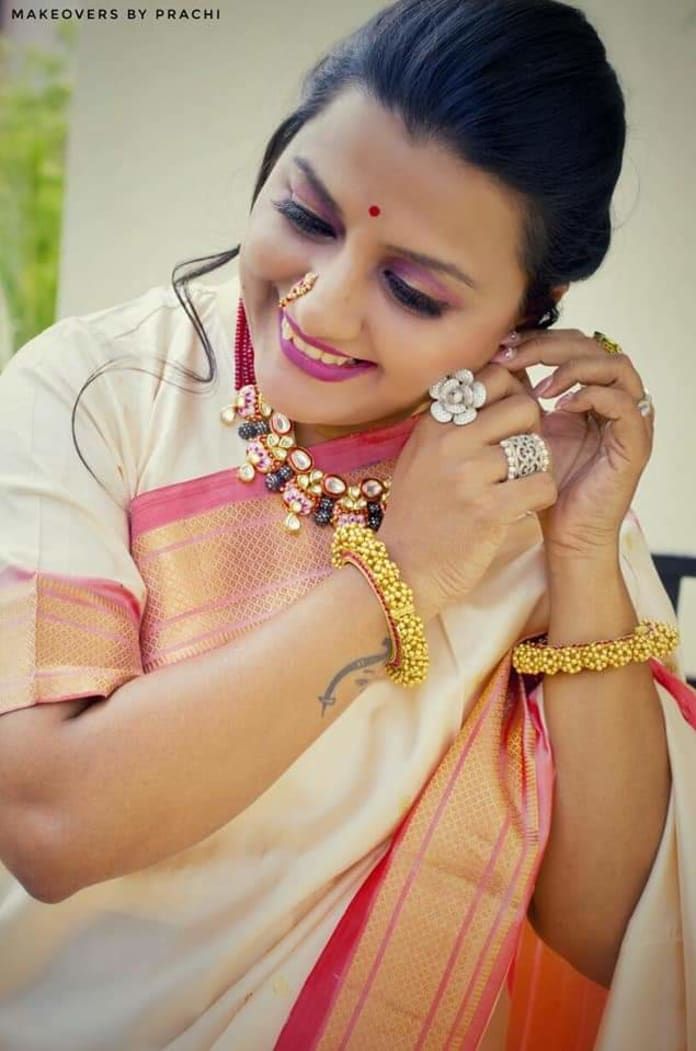 No one knows what tomorrow holds and the ones who sustain and conquer anything life brings their way are those who show acceptance, courage and drive. Ms.Pallavi Jain(Bhatevara), the Managing Director of Krsnaa Diagnostics Pvt. Ltd is the perfect example of life's constantly evolving plans and the capability to adapt to it which we all hold within.
Mother to a young son, medicine had never been her field and had always shone in marketing, PR and Business development.
Ms. Pallavi Jain (Bhatevara) started a boutique at MG Road in Pune which was extremely successful at the onset but the success did not sustain as her dependency on others to manage finances did not work well. However she did not lose heart, and when the opportunity came knocking at her door she grabbed it, put all her energies into it and made a success story of the brand and herself crediting both with the following recognition: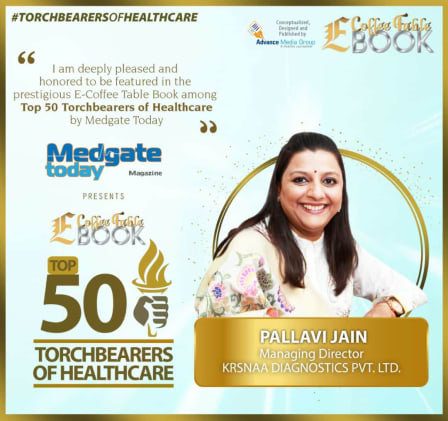 "StarofAsiaAward for Health Excellence" during the 10th International Seminar" "ASEAN – Business & Investment Summit" held at Bangkok on 11th Nov.2016.
Emerging Company of India in Health Excellence during the 42nd National Seminar held in New Delhi on 6th February.
Ms. Pallavi Jain (Bhatevara) was featured as a cover story of a renowned Magazine 'The CEO Magazine' special edition of top 50 emerging start-ups
For her social activities Ms. Pallavi Jain (Bhatevara) has been awarded with "Entrepreneurship with social relevance" for the year 2019.
Asia's greatest healthcare Brands and Leader's for the year 2018-19 and also she was part of the panel discussion as a panelist.
She has also received "The Power women 2019" Award from Mrs. Sadhana Jadhav (1st women director IFFCO) hosted by Women Hike for her talent, hard work to achieve great success in Healthcare industry.
Ms. Pallavi Jain (Bhatewara) holds a Bachelor's in Home Science from SNDT University, Pune & is also a Sangeet Visharad. Her expertize in Management has led Krsnaa Diagnostics to its triumph today as she grew with it from 2 centres to 1500+ centres across the country.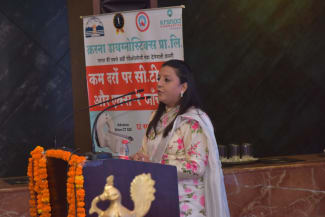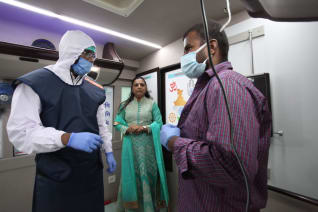 Ms. Pallavi Jain (Bhatewara) has played an important role in procurement of various PPP projects and confidently represents the company at various Government meetings and conferences.
Because of her huge network and social relations, she has organized several Health Camps under the banner of Krsnaa, and believes in giving the best services at affordable prices. She often represents the Krsnaa Group at National and International level. Ms. Pallavi Jain (Bhatewara) plays an important role in expansion and development of the above mentioned companies. Her empathy towards the society is seen through her work as she has always focused on giving back to the society. By organizing various health camps, health check-up for police department, orphanage, kinds, and many more.
#chandukaka&sons
#classapartindia
#weddingdestination
#indiavocal