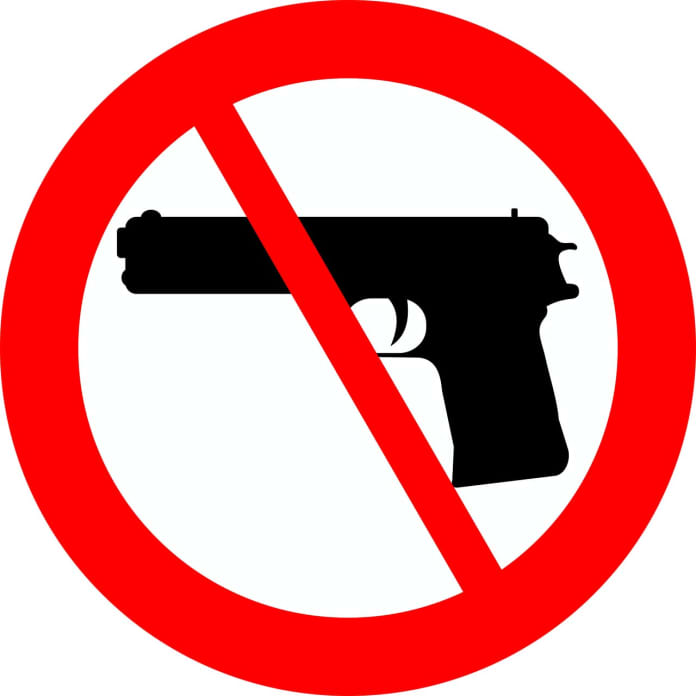 Gun shootings in schools in the US have risen alarmingly. The recent one in Florida, Parkland USA almost made our heart bleed, where a teenager killed 17 people. This happened on the 14th of February 2018 when most of the world was celebrating Valentine's Day. Has the dust settled already? Have we forgotten all about it?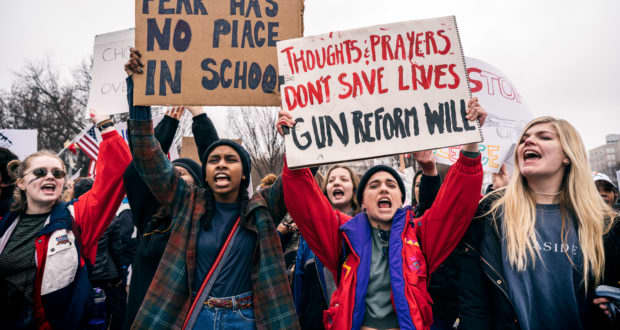 What precautions should be taken in this age of the rising gun shootings in schools? Here are a few excerpts of an informative interview with Ex-Cop Mr. Mahesh Sawant on how to avoid such terrifying scenarios.
Recently, we have also read and heard a lot of striking and shocking incidents happening closer home in India. Schools which were considered temples of knowledge, learning, education and values are fast turning into crossroads of violence towards teachers, principals and students.
What is the Solution?

If you have to find a solution to a problem, you first have to find out its root cause and then only, go about addressing the problem itself. Parents are convinced that home-schooling is the next best option. Each of us, in our own minds, are trying to figure out the root cause of all this mess and our pithy minds continue to judge and contemplate on every aspect of gun violence. The question is, if shootings can happen at school, how safe are our homes?
To narrow down to the root cause and possible precautions to avoid gun shootings, we at IndiaVocal, interviewed an Ex-Cop with the Maharashtra Police – Mr. Mahesh Sawant. Here, he has defined some precautionary measures which could be taken by the school authorities to avoid violent instances such as gun shootings.
Q. What would you say about the availability of guns in the US and India?
A. The licensing pattern in India and the licensing pattern in the US is completely different. In Western Countries, there is no limitation on any person to possess arms, especially in the US, once 18. If the gun or the firearm is possessed by the parents, the children get easy access to these weapons. The parents need to keep these guns in safe custody, where children below 18 don't get access to them.
"In India to get a license, at least in Maharashtra, where I have served, it is very difficult and a long process where you have to get the police verification, then the revenue authority issues the firearm. The Collector or the Commissioner in big cities have to give the go ahead. Only then, can you get your hands on a firearm."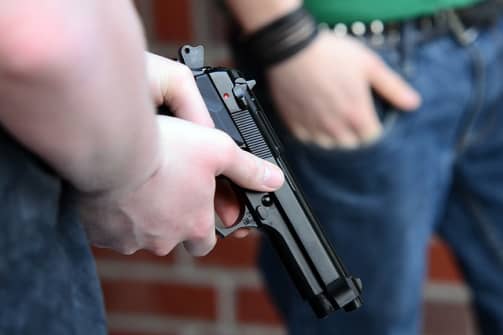 Q. We have a lot of schools in India, some established since a lot of years, some sprouting and some in the nascent stage – what precautions should be taken according to you in schools to avoid gun shootings?
A. All students are not violent, there are certain students who cannot control their anger. You have to identify such students and talk to their parents. You have to take frequent counseling with the students and parents. I don't think the students can go to such an extent. The rapport between the teachers and the students is thick. The students' energy levels should be diverted into sports or some physical activity in case there is a tendency to get aggressive.
Q. Could you please elaborate more on these precautions?
A. The school should put up a counseling cell for students who are veering towards aggressive behavior and talk to them as much as possible to understand their mental health. CCTV cameras should be fixed even in restrooms while entering the restrooms, the cams should be on – at the entrance. Also on the premises, where there are some secluded places. Terraces should be locked. Qualified security guards should be stationed at entrances and exits. The school authority should get a background check done of the security guards as well with the help of the local police station.
Q. What could be the next step?
A. Identification of such students and talking to their parents is the most important thing. Because you don't know how a student in the school is behaving at home. He could either be quiet or he could be violent at home as well.
Q. Have you come across a juvenile delinquent?
A. Yes, in fact, I had arrested a student who had stabbed his friend. The reason was a petty quarrel. The person had a small penknife, they had a quarrel and he just pierced the knife in his friend's stomach. He lost his life. He does repent this. His parents were school teachers. Such delinquents are not taken into custody but kept in remand homes.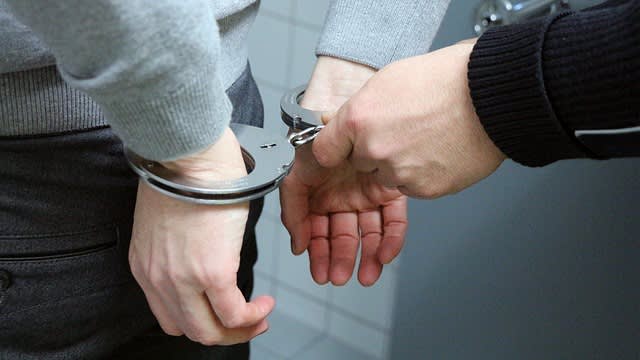 Q. Is there a specific term? Is it recreational?
A. Yes, there is. It depends on the severity of the crime committed. They have to go through a lot of counseling. It is not recreational. But students below 18, have to study and work throughout their term.
Q. Once the juvenile delinquent gets out of the remand homes, is he counseled post his term?
A. Yes. They have to be counseled for a certain period. They also have to give their attendance at the remand homes and their movements are checked constantly.
Q. Are people receptive to this juvenile delinquent and do they allow him to work anywhere? Will it be difficult for him to begin earning his living?
A. If he has repented his act and served his punishment, it is not necessary, provided he is given a chance. There are certain associations and NGOs which take care of such people.
Q. Please tell us about your service period?
A. I joined the Police Force in 1979 as a Sub-Inspector of Police, I served in Mumbai, Kolhapur, Sangli, Pune and retired as the Additional SP for the State Intelligence in Pune. I have served the Police Force for 37 years and most of my service was carried out in Kolhapur and Sangli.
Q. What would you advise the youngsters of today? What are your suggestions for parents and teachers?
A. There should be a good rapport between the parents and the children. Going against the tech-savvy world, the parents and the teachers should have more interaction and I'm not saying the interactions should be through gadgets. I feel they should be more across the breakfast, lunch or the dinner table.
I get the feeling that these days, parents are not as bothered or rather too busy to find out how their child is faring in the school. This has to change.
So the meetings or rather PTA meetings should happen more often. Nowadays, the student does not need to pass any exam till the 8th Std. So parents feel that their child will be okay until the 8th Std. But later the pressure mounts when he has to give exams. All this while he was pushed ahead till the 8th Std. The feeling of the child when he appears for the exams, if right from the first he is faced with exams, he would have been prepared, but if he is pushed into giving exams later, he may not be prepared for it. This will create havoc with his mental state. Parents need to reassure their children that no matter what, they will always have their back and support them. If the child is keeping bad company, parents need to watch for signs. Is he showing signs of depression? Cross-check with his teacher as well.
Read also – Depression is not the next cool.
Q. What should be the modus operandi of the school management on imparting situational training to teachers considering the advent of violence in schools?
A. Social entrepreneurs, who give training at Yashada, they should probably give teachers short course training of 2 days or one day on how to interact with children. Once you become a teacher – it's not the end-all of learning, you need to adapt yourself and learn how to handle the current issues faced by students and tackle them. Think about 'how should a teacher be actually, in today's VUCA (Volatile, Uncertain, Complex and Ambiguous) times?

Our kids don't know anything about the law. So the students from the secondary schools, they should be asked to visit the police stations along with the teachers, and they should be made aware of the law. If you see a traffic police, they feel that if they are caught they will be punished. If the students are well-versed with the law they will not be fooled. They should do this at least twice a year.

Q. Would these visits be dangerous to the well-being of the students? Does the police force have the time for this?
A. The schools in the area should continuously have a dialogue with the local police station. In case the local police station has 7-8 schools in hand, the principal can talk to the in-charge of the police station. One of the tasks of the police station is to educate the students in their area. They will teach you what to do in case there is an accident or how to handle weapons.
Q. Is it dangerous to teach them this?
A. Films sometimes become a medium of a violent act. Children watch violent acts in films and try to emulate the same. Parental guidance is necessary and compulsory at this point. We just need to teach them how to be aware of it. This would be informative and not dangerous for them, albeit the mental state of the child needs to be stable and not in panic mode.
Q. Nowadays even a 6th grader has access to cell phones? When online, what precautions should the student take to make sure that he is not harmed if he puts in some sensitive information on the internet?
A. That's why the police visit is necessary. What might happen needs to be told to the students. They should not be scared to approach a policeman. If someone is trying to implicate you in a criminal activity, you should talk to a cop first. There are several helplines where you can call for support in an emergency. Once the police visits are done by the school, in case students come across any crime in the society or online, they can approach the police station and log a complaint.
Q. What is the process to join the police force?
A. One needs to be a graduate, pass through the written MPSC exams, pass the physical tests and then only can you get selected.
Q. How is the gradual rise from the first post?
A. The first post is a sub-inspector from the state cadre, then assistant police inspector, then inspector, then ACP, then DCP, Special IG, then IG and then Commissioner. DG (Director General of Police) is the highest post. He is the senior most officer in the Maharashtra Cadre.
Thank you Sir for informing us and drawing light on the precautions to be taken. We really appreciate you giving us the time for conducting this interview.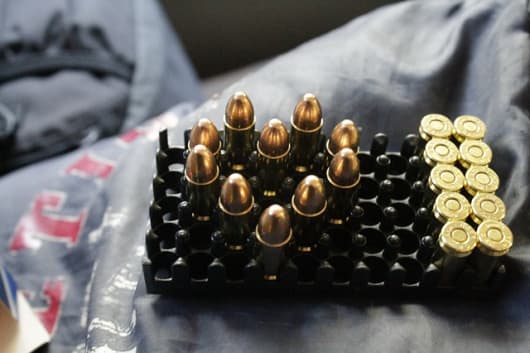 To conclude, Ashwin Sanghi, author of novels like 'The Rozabal Line' recently tweeted an article on 'How to buy a gun in 15 countries?' published by nytimes.com. This was not to actually inform the twiterrati on how to buy a gun but to just explain the fact that buying a gun seems so easy when it should be the most difficult. The Florida Governor, Rick Scott, recently signed a Gun Bill, which raised the minimum age to buy a firearm from 18 to 21. This bill will also create a 3-day waiting period. It will also provide $400 million to arm teachers and other staff. Are we meaning to end this here or arm our teachers with guns to counteract gun-wielding students? Is it time to change the gun laws in India? Will marching in protest help this cause to be noticed?
There are no answers just now, just a lot of questions. We'd say, talk more to your children. Ask them about random things in their day, really listen to what they are saying. Keep that phone, laptop aside and just listen to them. That's all.