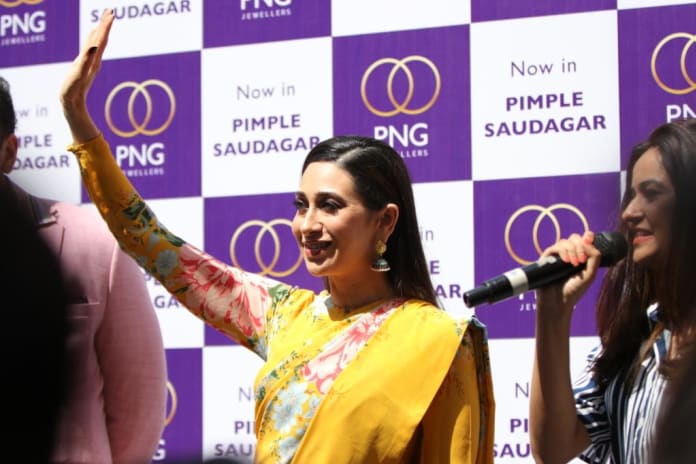 Jim Rohn said, "Success is neither magical nor mysterious. It is the natural consequence of consistently applying basic fundamentals." So when one of the best known brands manages to repeat their success story of over 2 centuries, it's an outcome of hard work, brilliance, creativity, passion for the craft and the drive to bring it all together in style. In these 186 years, P.N.G Jewelers have been capturing the hearts of women who like their money where they can see it!! Adorning these women with their signature pieces, this jewelry brand has left all asking for more. Which has led P.N.G Jewelers to start multiple franchise stores across the bustling suburbs of cities in India.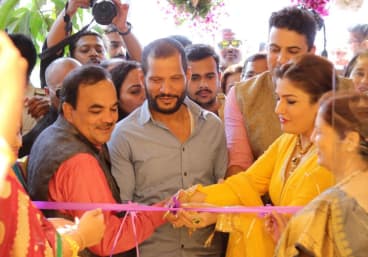 Our special mention today is for the recent outlets. The first franchise being in Aundh and the second being in Pimple Saudagar areas of Pune city. The land of Shivaji, saw opulence befitting his stature and ornaments, when the above retail areas were being launched. The first to open was a 2000sq feet, ground floor space on ITI road in Aundh. For years, Aundh has been a contemporary development, and now with Baner it is the hub for IT employees. The store has the same look and feel as other P.N.G Jewelry stores.
Above all the brand P.N.Gadgil Jewellers ensures that all is standardized…i.e. all the protocols are the same to maintain quality control and goodwill of the global brand. The pricing of the products is the same across all stores, policies followed are the same. The franchises have been opened only for the convenience of the customer.
At P.N.Gadgil they keep measuring customer satisfaction with the desire to keep the customer happy.
To inaugurate, the gorgeous Raveena Tandon entered resplendent and on point in yellow. Looking as ravishing as always she instated the store and interacted with her fans present.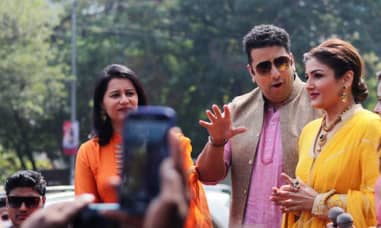 Keeping in mind the traditional array of jewelry P.N.Gadgil displays, she/Ms. Tandon specially asked for the Maharashtrian nath and wore it thereafter capturing the hearts of one and all.
Mr. Saurabh Gadgil, Chairman and Managing Director, P.N.G Jewellers told Indiavocal about the overwhelming response from all over Maharashtra about their franchise business announcement. Bursting with pride, he voiced how glad he is with all the efforts they'd been taking for implementing the franchise model for P.N.G Jewellers  which have now manifested and taken shape. With Pune being their key market, their first franchise outlet kick starts an exciting journey for them where they are looking at unlocking the entrepreneurial potential in Maharashtra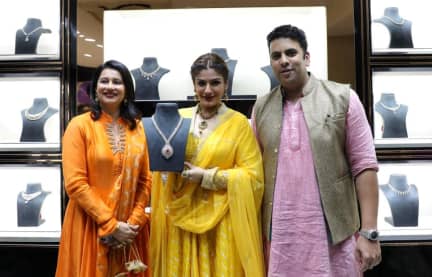 Following the success of its first franchise store in Aundh, India's most trusted PNG Jewellers opened their 2nd franchise store within 15 days in Pimple Saudagar on the 30th of October. Karishma Kapoor aka Bollywood royalty who was seen cutting the ribbon of the new store looked impeccable as always. She represented the concept for this spacious store 'to the T' as they offer at this outlet some of the most classic yet contemporary jewelry designs for new age women. In addition, as all other PNG's, they offer a wide range of their signature gold & diamond jewelry as well.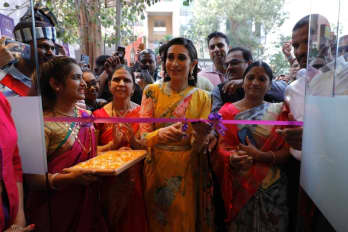 Here Mr. Gadgil mentioned how since the launch of their 1st franchise store in Pune, their experience had been nothing short of extraordinary, and how happy and excited they were to launch their 2nd franchise store in Pune before Diwali. He told all how it has been a family endeavor from generations to give their customers value for their money and a well-rounded experience. He was eager to share that they are also getting many franchise offers from across India and overseas and how they hope to carry out the expansion in the same manner. Their target – 20 stores in next 2 years!
Optimism is the faith that leads to achievement and Saurabh Gadgil has been just that 'Optimistic'. I wish him all the best!