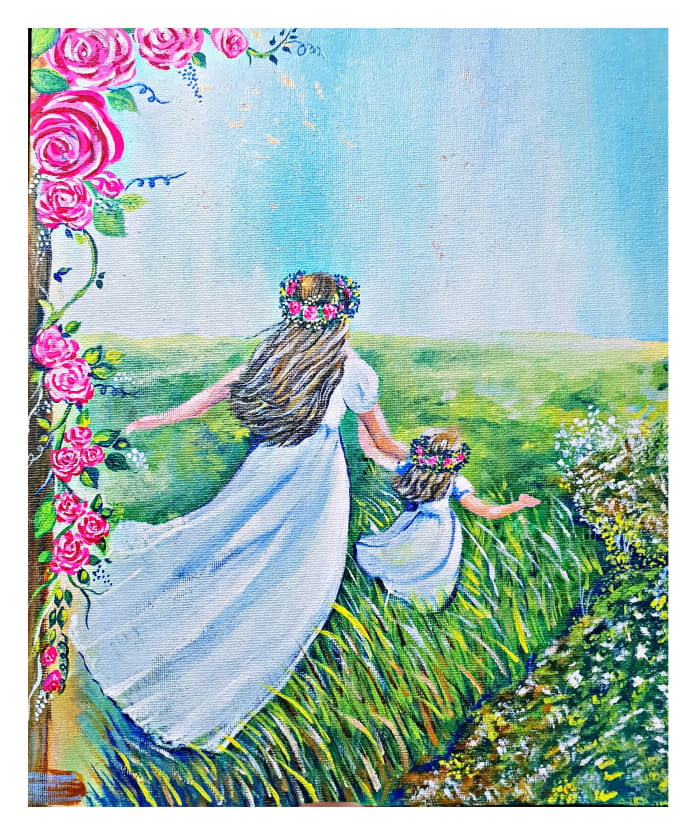 Painting is the medium through which one can get an insight into the human heart and mind. It releases the feel good hormones endorphins and acts as a stress buster. Zeta at Hyatt Regency Pune has organised a fun fill afternoon for moms who are super heroes in our lives; loving us their children, churning out delicious meals at all times, who spend time washing and cleaning so that the house looks perfect and we smell fresh; all done with no complaints. And even if there were she irons them out by another act of selflessness.
We all look forward to making Mother's day a special one for our moms- the super hero in our lives.  Unleash the artist within you as you attend a painting workshop at Zeta Hyatt Regency Pune this Sunday, May 12!
On the occasion of Mother's Day, Zeta is organizing a Painting workshop with city's very own Anuja Rajput- lover of art and artist by heart. Anuja will be teaching the participants her latest artwork based on the Mother's Day and thereby giving young adults and all painting enthusiasts a chance to flaunt their talent and an opportunity to gift something special and unique to their mothers!
Make this Mother's Day a memorable one as you attend a painting workshop at Zeta, Hyatt Regency Pune and spend special moments with your mom through this unique gift!
Date: Sunday, May 12, 2019
Time: 3:00 Pm- 6:00 Pm
Venue: Zeta, Hyatt Regency Pune