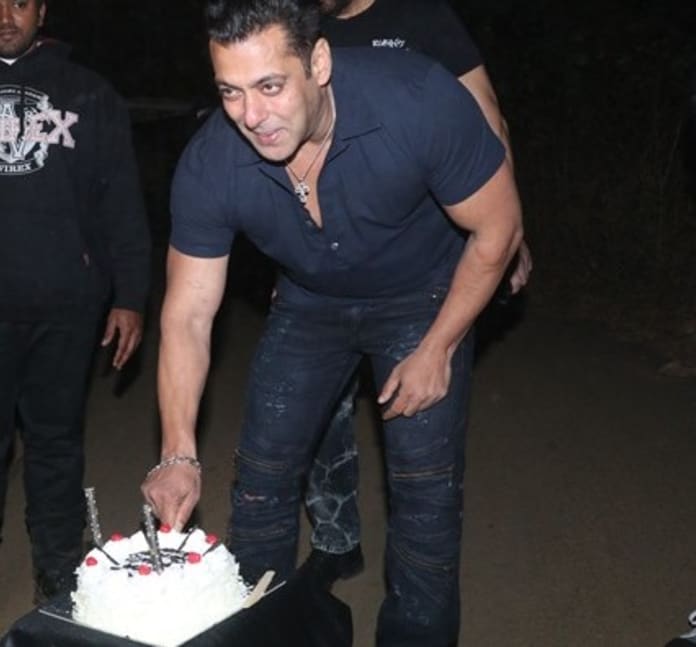 He is the big boss in Big Boss. He is the Romeo of the Indian cinema. He is loved by all. Salman Khan, who turned 53 today was wished by Prashant Ingole the lyricist known for the songs  Malhari, Party on my mind, Ziddi Dil to name a few. Having been a diehard Salman Khan fan, what better way to pay an ode to someone of such stature than in a way Prashant finds most heartfelt – His words! Written and composed by Prashant Ingole, it's called 'Bollywood Romeo.'
With a catchy beat to it and lyrics which encompass Salman Khan's magnanimous spirit, the visuals are encapsulated clips from Salman Khan's movies. The song keeps you enraptured.
The journey of the song started a while ago. They say the universe has its ways. A cup of coffee with a friend led to 'magic' as Prashant would like to put it.  I had the opportunity to listen to the draft the same day as when I almost dragged him to Sherrin's place. Not knowing then that the chance meet would strike music cupid… what could be better when one can be a catalyst to the cosmic conspiring. . Let me tell you Prashant comes with those energies, his thoughts red carpeting his visions.
Prashant prefers to write; however composing a song for Salman Khan was his burning desire that he now can check of the list. In his words,"I was just thinking of Mr Salman Khan who has been entertaining us for so many decades. He is the perfect Romeo on screen. And this song ('Bollywood Romeo')… I was writing and the melody came up. I am not a composer however, sometimes when I write, tunes flow,"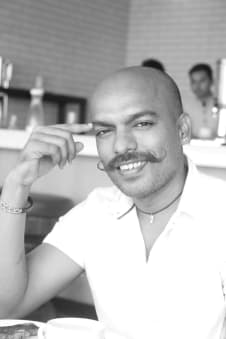 Admiration helps creativity flow and so soon after the idea of gifting a song to Salman Khan commenced, he spoke to his friend Abhijeet Nag who then agreed to do the video editing from the existing footage.
Harland Braver produced and arranged the track. The best was yet to come.
This is where I came in. He said, "'yes'. The big magic was when I met Sherrin Varghese for some project. My friend wanted me to meet him and felt he could sing the song and he loved the idea. We recorded the song on the first meet which was a big coincidence."
They recorded the song in Sherrin's studio till 2 am in the morning….it all happened in 4 hours! Yup… that's how these creative wizards function. I'm just glad for the gold spun… Sabka Bhaijaan's  been my favourite too and now I feel like a part of this Birthday wish!
He further added, "Then Utpal Das came on board to mix and master the song. So, all the magic supported my madness." I would say that there is a method to Prashant's madness.
I have listened to Prashant's urdu poems and it leaves me awestruck, the way his lines flow and how with great precision it emits the meaning it has to. A lyricist at heart, he has whirled magic with this composition and here's looking forward to tons more on his journey.
In Ingole's words, "This is just magic. If this magic persists, I may become a composer for sure!" Another feather to his cap is the movie BUDH that has won 3 international awards.
Salman's Picture…
Featured image on the landing page…courtesy Indian Express
The picture in the article is from Aaj News
THE SONG BOLLYWOOD ROMEO