When a beautiful face sashays down the runway or a billboard stares back at us while we wait at the signal, a cute Alia Bhatt, a hot Deepika, and a handsome Ranveer give us work out goals and some drool-worthy sighs, what we don't realize is what goes into this photograph which represents the good life! Not to take away credit from the gorgeous celebrities cause they are every bit worth the praise. However, a diverse team with a robust plan are the true soldiers behind the success. And this is precisely what PFF – Pune Fashion Fiesta celebrates.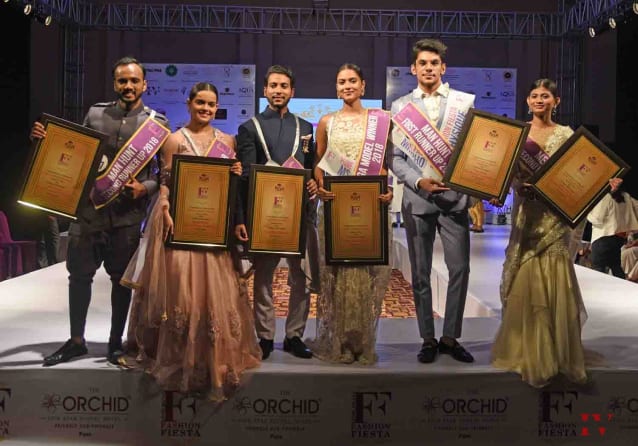 Pune Fashion Fiesta left no stone unturned to truly make it an enjoyable evening. An evening with a cause.
Awards for the Worthy.
The make-up artists, photographers, and designers were all awarded based on their respective performances, encouraging their pivotal role in and behind every such event. Truly deserving! Leading this ensemble was Makeup & Hair Direction Partner: Swapneel Ranjane Professional Make-Up, Hair Artist & StylisT Director Of POSH MakeUp Hair Styling Academy, Makeup & Hair Support – POSH MakeUp Hair Styling Academy Pune and coordinated by Leena D'monte & Akkash Belawade.
Presented by POSH Media and Entertainment, PFF is powered by AISPL Education – MBBS Board had the following Production Partners: The Event Room, Firefly, KIH Events, The Frolic Affair, Co-Production & Event Partner – The Event Room, Management Partner- Jay Mehta & Rishab Kothari for The Event Room, Knowledge & Backstage Partner- Chasa Inst
Backstage Management- Kimaya Khivansara for the Event Room, Quench Partner- Orison and Volunteer Partner- Rotaract Club of Pune Kothrud Marathwada Mitra Mandal.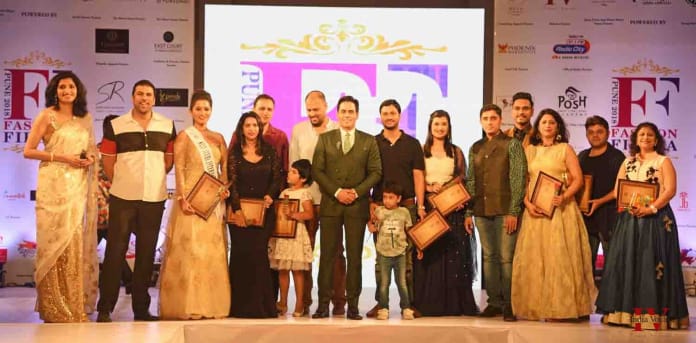 Pune Fashion Fiesta – A Pageant With a Difference.
Girls and boys from various walks of life participated and won our hearts with their raw passion and confident presentation. Their enthusiasm reminded one of the zest and fire that innocent age brings with it. Their all-round development being the focus, a brilliant panel of grooming experts mentored them for the big day on the 2nd of June 2018. For their pearly smiles, Dr. Azeem Khoja, for their flawless skin and routines to keep it that way, Dr. Meenaz Khoja, their fit bodies were further enhanced by Maitree Ramaiya Tunk while Meenakshi Ahuja, a public speaking expert focused on their speech. Dr. Deviyani Kashyap focused on what controls it all – their mind and they were taught to harmonize it all by image expert Prajakta Albuquerque.
Well, all these energies would not have been channelized properly without worthy venues for each of the sub-events, activities, and competitions. Which brings us to the Pre-event venue partners that helped with this mammoth task. For the Teaser Shoot Venue Partners they had Majestique Landmarks ( Properties ), for Pre Audition Grooming – All Rounder Shots, Phoenix Marketcity  played host for the Auditions & Practice Sessions, Atlantis Resto-Lounge & Grill for the Expert Panel members as a Grooming Venue Partner, POSH MakeUp Hair Styling Academy as the Makeup Artist Grooming Venue Partner, the famous Bunty Prashant- photographers /filmmakers- as the Photography Grooming Partner and finally The Orchid Hotel Pune for the Photo-Shoot and the main event!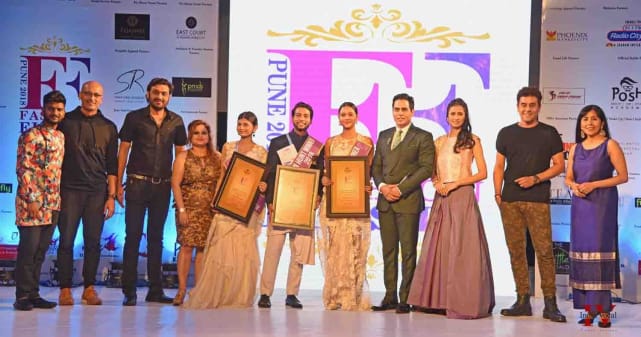 Beautifully compered by Aabha Talwalkar and supported by Swati Patel the star quotient of the evening was the Actress Sonali Shewale and of course celebrity host for the evening, Mr. Aman Varma. Looking as dapper as always, he had the audience in splits and kept his deliveries very interactive. Brilliant Dance performances by Piyush Malhotra's Dance School and Step Up Dance Studio pumped up the atmosphere.
Efforts would have been in vain if it hadn't been advertised religiously, promoted and supported by the media fraternity. Seeing it through, The Radio Partner was Radio City, Pune 91.1 Rag Rag Mein Daude City – represented by RJ Winnie, the PR Partner – Karma PR & Content – successfully run by a young dynamic duo Heena Menon Grover and Suraj Singh Zhala and to satiate the digital world, the Webzine partner – India Vocal, brainchild of and run by founder-director Prajakta Albuquerque.
However what caught my attention was the cause Pune Fashion Fiesta…the pageant supports and how through this initiative we can create awareness and raise funds for children from less fortunate backgrounds.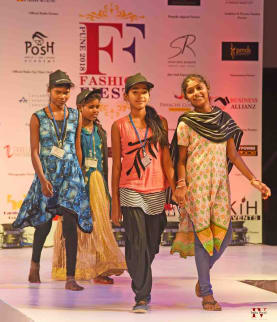 Children from the Hitwardhini Sabha, Khopoli who thanks to them have been enjoying a chance at an improved life for a while now, walked the runway with some of the esteemed guests present that day: Saurabh Gadgil- Chairman – PNG Jewellers, @Amit Choudhary- AISPL Group, Amit Ghaisas & Swati Ghaisas- Yashprabha Group, Shalaka Pandit- Celebrated Fashion Designer, Lalit Pittie – Round Table India, Varsha Rajkhowa- Miss Scuba International, Amit Mishra- Tejaswee Design Studio, RJ Winnie- Radio City, @Deep Grower- Wowla , Col Deepak Joshi- AFMC, and Parineeta Bellad- Pari Arts. It was heartening to see the promise of a better future reflect in their innocent eyes as they paced down. Some confident, the others shy but that didn't stop them from sharing their joy and excitement with all present. This is what made the pageant truly one with a difference. We all were told more of the labors of love the team puts in by their Caretaker Parineeta Pal. The CSR partner for the event was Round Table India represented by the chairperson, Mr. Lalit Pitte. Donations were gratefully received from Chai Kapi Services, Pari Arts, and Ms. Sheetal Arpal.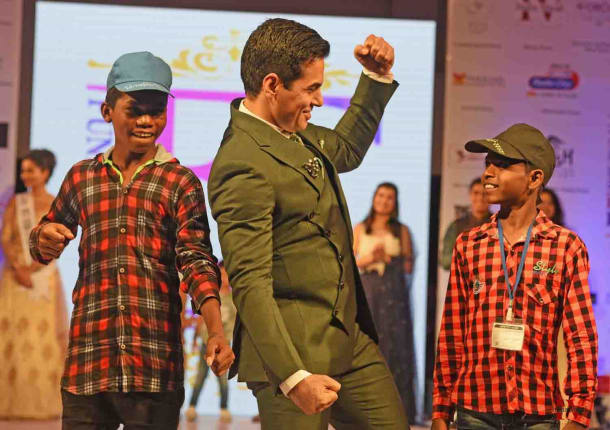 Orchestrated by Soniya Shetty Singh, she was in charge of the Show Direction & Fashion Choreography at Pune Fashion Fiesta Season Two 2018. The Fashion Choreography was assisted by Akshay Desai AD. The contestants looked resplendent in beautiful, trendy and bespoke gold, white and black apparels crafted by the Exclusive Partner- Tejaswee Design Studio Baner, Pune and these were accessorized by pieces from THE JEWEL BOX. The occasion was captured into tangible memories by the Photography Partners – TrueLight Photography4, Sunil Chaudhari Photography, Panache ColorsPhotography, for the Art Lover inside you Photography.
The evening was brought to fruition by the dazzling Jury- SwaP-Neel Ranjane, Bunty Prashant, Sheetal Arpal, Priyanka Tejaswee, Prajakta Albuquerque. Posing simple yet intelligent questions to the participants, they encouraged and guided them exquisitely through their nerve-racking stage time giving us some wonderful responses to ponder on.